Vermont Teacher Scholarships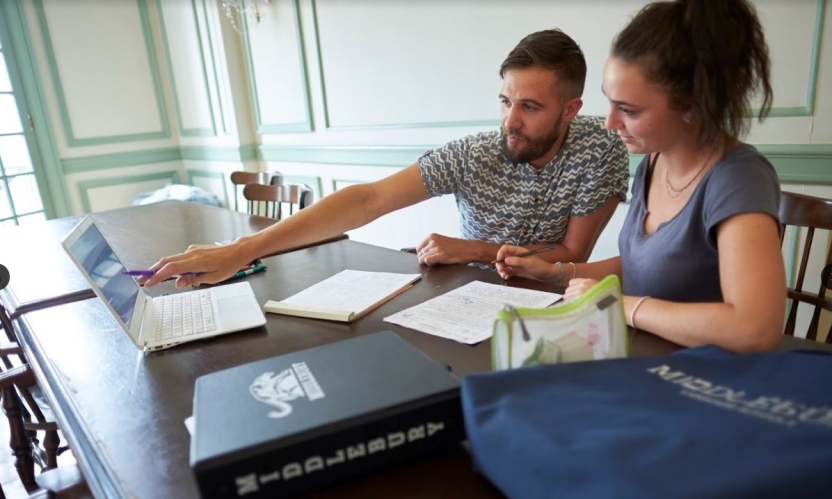 In an effort to share its language resources with as many teachers and students as possible, Middlebury offers the Vermont Language Teacher Scholarship.
Funding
Recipients of these scholarships will receive funding to cover the comprehensive fee of the full cost of the program (tuition, room, and board) for one summer of any language.
Eligibility
Two scholarships will be awarded:
One scholarship for a current language teacher in Vermont. The applicant must be currently employed as a language teacher in a Vermont secondary school and want either to engage in further study of the language currently being taught, or to undertake the teaching of a second foreign language.

One scholarship for a Middlebury College undergraduate student who is enrolled in the Middlebury Educational Studies program and is in the process of becoming certified to teach a foreign language. The student must receive the endorsement of the Director of the Program in Educational Studies at Middlebury College.
Applicants who wish to undertake the study of a new language must submit a statement making a case for the relevance of this language to their career goals as well as a letter from their principal.
Deadline
Applications are due by 11:59 PM EST, December 15.
Application Process
To be considered, students need to submit all components for the application by the deadline:
Middlebury Language Schools online application, which includes the following:

Application fee ($75 or fee waiver)
Official transcript(s)
Letter(s) of recommendation for the Language Schools program

Online Scholarship Form*, which requires the following:

A letter from the school principal (or Director of the Program in Educational Studies in the case of Middlebury students) nominating the applicant for the Vermont Language Teacher Scholarship, explaining how the program would contribute both to personal development and to the goals of the applicant. Send to VT Teachers Scholarship, Middlebury Language Schools, 14 Old Chapel Road, Middlebury, VT 05753, or email to lsfellowships@middlebury.edu.

Once the Language School application is submitted, you will receive a confirmation email in which you will find a link to the application for the Vermont Teachers Scholarship as well as other merit scholarships.
Selection Process and Notification
Once a scholarship applicant has been accepted for admission, the application will be submitted to the Dean of the Language Schools, who will review and select finalists. Selection will be based on demonstrated commitment to language teaching and evidence of academic ability and language competence. Students will be notified of the decisions by email in February.
The Scholarship is competitive, and we recognize that there are more qualified applicants than we are able to assist through this program. Applicants who are admitted but not selected to receive a Scholarship will retain their status as admitted students and may choose to enroll at their own expense or apply for need-based financial aid through Middlebury's Office of Student Financial Services. Applicants should apply for financial aid before the scholarship decision is made, for the best chance of receiving a financial aid grant.
The Vermont Teacher Scholarship program is for one summer only; recipients may not re-apply for assistance from this program. Recipients may, however, reapply to a Language School for additional summers of study or for degree candidacy.
Notification of Scholarship
Students will be notified about the status of the fellowship by email on or around February 1.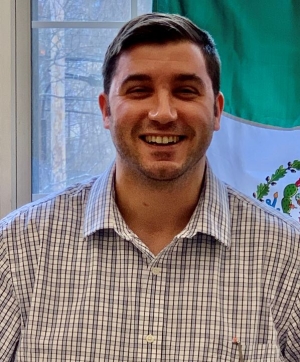 Jarrod Shaheen
Spanish and Mathematics Teacher
Middlebury School of Spanish Vermont Teachers Scholarship Recipient
I can highly recommend Middlebury Language Schools for anyone who is interested in being immersed in a language all day, everyday. The ability to work away at a MA in Spanish during summer breaks has made it convenient to further my studies while still working full time. I have taught just about all levels of high school Spanish and mathematics, and being back in the classroom as a student has served me well in my role as a teacher.
The linguistics classes have improved my teaching of the structure and pronunciation of the target language, and the literature and culture courses have given me more exposure to various aspects of the Spanish-speaking world that I can weave into my lessons. Nevertheless, in my opinion, the best and most useful part of the program has been the people with whom I have studied, and the resulting relationships that I have formed. It is simply the best way for me to improve overall in my role as a speaker and teacher of Spanish. I am grateful to have been a recipient of the Vermont Teachers Scholarship as it provided the financial means for me to be able to continue on the journey toward my degree.