Spanish Immersion Program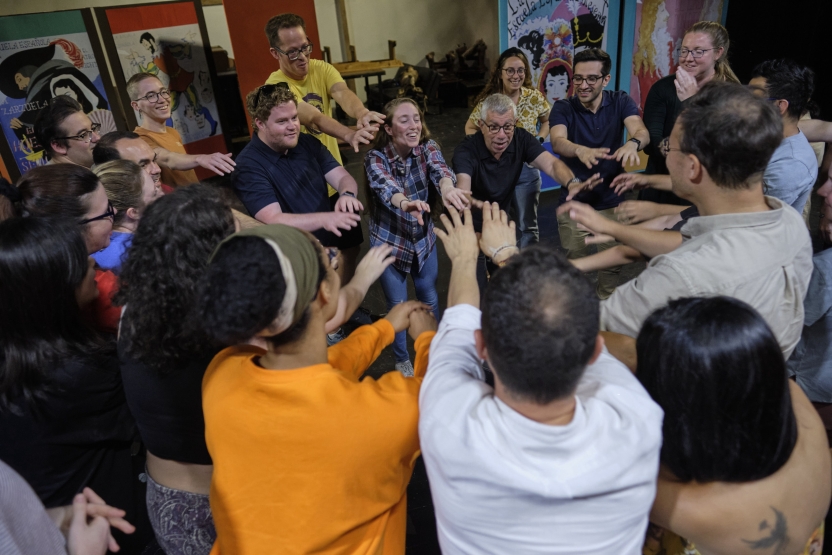 The School of Spanish is a summer home for some of the most talented teachers, scholars, and artists in the Spanish-speaking world.
Our 7-week immersion program is ideal for students who want to benefit from a rigorous classroom environment as well as individual attention from your teachers. You will also take part in a wide array of cocurricular activities.
Whether you are discussing Spanish culture over coffee, cooking paella in the kitchen, or preparing a theatrical performance, every moment of the day is an opportunity for you to practice and improve your language skills.
Curriculum
Daily activities typically include four hours of classroom instruction plus three to five hours of homework. Each level has an integrated program and students must take all parts for a total of three undergraduate units which is equal to nine credit hours at other universities and colleges.
Levels
Placement in a specific level is determined by language proficiency. All students take a language assessment prior to the start of the program. The language assessment is not part of the application process. Read more about level placement.
Apply Now
Inquire Now