There are many opportunities for students at the Middlebury Institute of International Studies in Monterey, California.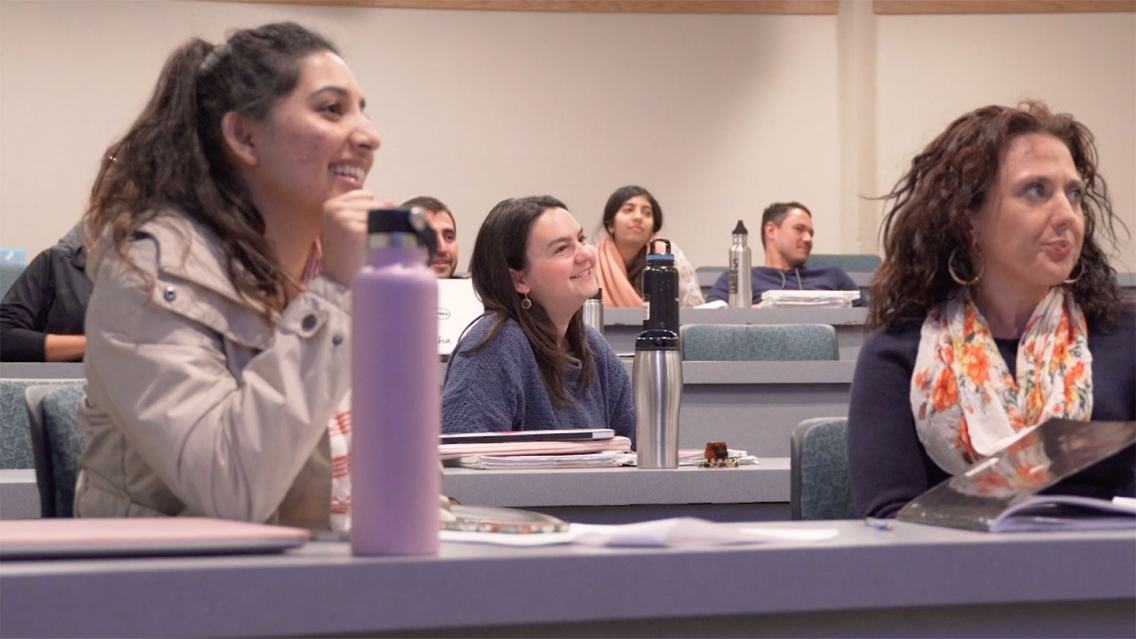 The Middlebury Institute of International Studies (MIIS) is Middlebury's California-based, globally focused graduate school and training ground for developing and implementing practical solutions for the world's most urgent problems.
Study Away at MIIS
Students can spend a semester or a year studying away at MIIS, taking courses that apply to their undergraduate degree. They can also get a head start on a master's degree.
Middlebury California Coast and Climate Semester
Students spend a winter and spring in California, studying the climate while also learning about the environmental, cultural, and literary history of the region.
Middlebury Global Security Semester
Through this program, students study nonproliferation, terrorism studies, financial crime, and cybersecurity, with the option to take language classes. There are also exciting professional opportunities at MIIS through this program.
Middlebury Language Education Semester
Students spend the fall semester engaging with key principles and practices of language teaching in today's diverse educational contexts, with an emphasis on intercultural competence, social justice, and service learning.
Middlebury School of the Environment
The Middlebury School of the Environment will spend the summer of 2023 in Monterey! Learn more about this year's program.
Center for Nonproliferation Studies Fellowships
The Center for Nonproliferation Studies (CNS) offers paid summer fellowships where you work in close collaboration with CNS staff members on different nonproliferation issues.
Other exciting opportunities are in the works, so check back here for more information!
Study Abroad
Sunderland Language Center, First Floor
356 College Street
Middlebury, VT 05753