Middlebury Language Education Semester
Spend a semester at the Middlebury Institute of International Studies at Monterey developing foundational knowledge, skills, and identities associated with language teaching.
Get Started
Applications are due beginning February 1st
Apply Now
Questions?
Contact Phyllis Stinson with any questions.
Get in Touch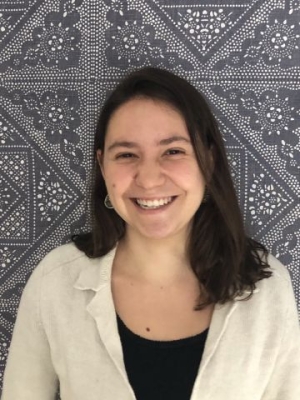 I strongly recommend the Language Education semester at MIIS. The hands-on, experiential opportunities offered in this program are unique, and have made me confident that language education is a field I would love to pursue. And getting to do it all in beautiful Monterey is a huge added bonus!
—Samara Scharf
Academic Structure
Students directly enroll in language education classes at MIIS, taking 15-17 credits during the semester. Students may also consider enrolling in electives that complement their language education studies.
Note: this is not a comprehensive list. Use the course schedule to find details about each course from the TESOL/TFL, Intercultural Competence (ICC), International Education Management (IEM), and Language Studies programs.
Curriculum
Language Analysis OR Introduction to Sociolinguistics (3 credits)
Introduction to Intercultural Competence (2 credits)
Principles & Practices of Language Teaching I (4 credits)
Service-Learning in the Monterey Bay Region (2 credits)
Language Teaching for Social Justice (2 credits)
Electives (2-4 credits)
Sample elective classes
●            TESOL/TFL
Teaching of Listening & Speaking (2 credits)
Leadership in Language Education (2 credits)
Educational Research Methods (4 credits)
●            ICC
Power & Identities in International Contexts (2 credits)
Trust across Cultures (2 credits)
Intercultural Group Dynamics (2 credits)
●            IEM
Principles & Practices of International Education (3 credits)
Social Issues, Justice, & Change in International Education (3 credits)
Education & Development (3 credits)
International Student & Scholar Services (3 credits)
Services for Student Development (3 credits)
●            Language Studies (content-based language courses; 200-level and above)
Arabic (4 credits)
Chinese (4 credits)
French (4 credits)
Japanese (4 credits)
Russian (4 credits)
Spanish (4 credits)
Dates
The program runs in the fall semester only. It will take place from the end of August to mid-December. 
View the current MIIS calendar.
Get a head start on your master's degree and a scholarship too
Apply your Study Away semester toward a master's degree in TESOL or TFL at the Middlebury Institute. It is recommended that you talk with Dr. Jason Martel, Program Chair, about how these courses will apply toward your degree and which courses you can take at the College to shorten the length of the MA. His email is jmartel@middlebury.edu.  
The Middlebury Institute guarantees $10,000 scholarships for alumni of any Middlebury degree program and their extended family members. Past participants in nondegree Middlebury programs like study abroad and the Language Schools are eligible for a $5,000 scholarship.
What comes next? 
Participation in this program will give students an advantage when seeking teaching and service opportunities post-graduation, including:
Teaching English to Speakers of Other Languages outside the U.S.
Fulbright English Teaching Assistantships (or other Fulbright programs)
Peace Corps service
Teaching language at a private school in the U.S. (NOTE: This program does NOT lead to a K-12 teaching credential. For more on public school credentials visit Middlebury's Education Studies page.)
For more information on Admissions, Fees, Credit, and Housing, please return to the main Study Away page.
Study Abroad
Sunderland Language Center, First Floor
356 College Street
Middlebury, VT 05753