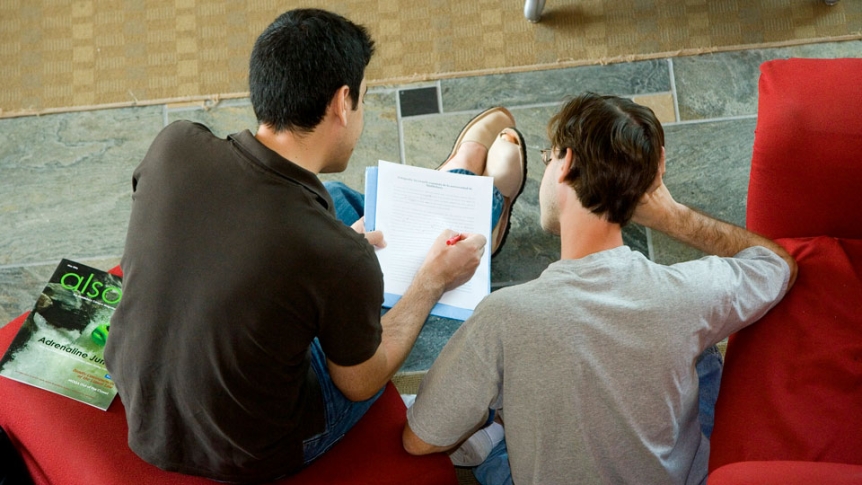 CTLR offers both peer and professional tutoring services to all Middlebury students free of charge.
Academic Support Updates
CTLR tutoring for Fall 2021 will be available both in-person and remotely. Below is a list of current services. We will do our best to connect you with support.
To schedule a professional appointment or request an individual peer tutor appointment, see go/appt.
Peer Tutor Services
Includes course-based mediated study sessions and individual appointments, as well as individual tutoring by request:
Writing

STEM

, Social Science, and Philosophy
Foreign Language - individual peer tutors
Additional course tutoring may be available by request
Professional Tutor Services
By individual appointments for the following areas:
What Type of Tutoring Do You Want?
Drop-In Tutoring Sessions
See the Drop-In Tutoring Calendar
Additional tutoring is available through scheduled appointments and courses. See the types of tutoring above for more information.
Date: Wednesday, October 20, 2021
Time: 4:30pm - 6:30pm
Location: Munroe 317


Date: Wednesday, October 20, 2021
Time: 7:00pm - 9:00pm
Location: MBH 530
Drop-in tutoring for CHEM 104 available each Sunday, Wednesday and Thursday this fall.

Date: Wednesday, October 20, 2021
Time: 7:00pm - 10:00pm
Location: 75 Shannon 224
Drop-in CSCI 150 Tutoring will be available Sunday through Thursday this fall. For a list of tutors and the most current information see the CSCI 150 Tutoring page.
Center for Teaching, Learning, and Research
Davis Family Library, Suite 225
Middlebury, VT 05753