Middlebury ranked Best Foreign Language Program in 2022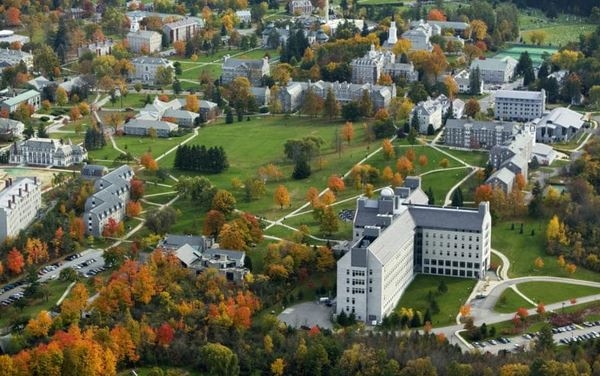 Middlebury, LA, Madison and More: 10 of the Best American Colleges for Learning Foreign Languages
What to Look for When Choosing a College to Study a Foreign Language
The first thing to look at in any foreign language department you're interested in is their bread-and-butter: what languages do they offer?
You should be able to find a list on the school's website. Importantly, you want to check which languages are offered continuously and which are only taught occasionally. The languages at the core of their program will be the ones they have full-time faculty for.
The next thing to pay attention to is how the languages are actually taught. For example, some schools will have immersion programs you can sign up for. If you're going to major in a language, you also want to look at the requirements to see what it all actually entails.
Finally, research any additional perks and resources the school offers. Do they have a language center that hosts events? What are their study abroad opportunities like?
All of the schools on our list provide excellent environments for language learning, but each school has a slightly different emphasis, so you'll want to do as much research as possible on the programs you're interested in.
For example, all the schools have language centers, but some of the centers are more research-oriented, some offer tutoring, some hold events and workshops, etc. Likewise, all the schools have study abroad opportunities, but each school will have a slightly different catalogue of study abroad options.
Looking at both the core of their program and the extra resources that make that school special should give you a good overview. And if you want to really get a clear picture, nothing beats an in-person visit!
Our Recommendations: Colleges with the Best Foreign Language Programs
1. Middlebury College
Location: Middlebury, Vermont
Middlebury is well-known among language learners for its Language Schools, which provide an intensely immersive summer language learning environment.
Based on that, you might expect Middlebury College proper to be a good place to learn a language, and the school doesn't disappoint. Their first-rate program covers 10 languages: Arabic, Chinese, French, German, Hebrew, Italian, Japanese, Portuguese, Russian and Spanish.
It also includes partnerships with the Middlebury Institute of International Studies, where you can complete an accelerated Middlebury/Monterey BA/MA, and the Middlebury C.V. Star Schools Abroad, where you can take your language studies overseas.
For more rankings, see the full article published on August 9, 2022 on FluentU.
Middlebury College
University of California, Los Angeles
University of Wisconsin–Madison
Cornell University
Harvard University
Indiana University
University of Pennsylvania
Stanford University
University of California, Berkeley
Yale University