Panther Profile - Senior Isabel Chandler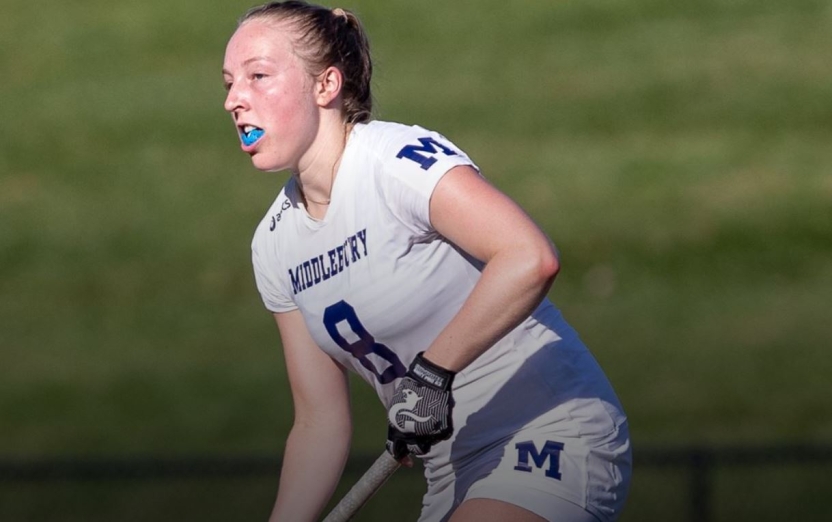 Article featured on the Middlebury College Official Athletics site (7/19/2021).
Tell us about studying Russian in Middlebury Language Schools.
Language schools was one of the most challenging and engaging experiences of my life. I started studying Russian my sophomore year, entering Language Schools with only one year of Russian learning. Starting out, I felt like I could only have a conversation at a five-year-old's level, but throughout the summer it became dramatically easier to express myself. I will say that Middlebury Language Schools taught me to communicate in a lot of ways besides just Russian – just ask me to play a game of charades or draw stick figures.
 
Overall, I loved Middlebury Language Schools because I shared an immersive experience with people from all over the world who were different ages, had previous careers and studied Russian culture. It made me all the more excited to study and work in Russia someday. Spending a summer in Vermont is also a rewarding experience all in itself – hiking, going to watering holes, visiting farms, berry picking and eating cremees does not even scratch the surface of all the fun things to do during a Vermont summer!
What was your experience with the Middlebury Institute of International Studies (MIIS)?
I had attended Middlebury College with the intention of studying away my junior spring at MIIS, Middlebury's graduate school in California, to take classes in its Nonproliferation and Terrorism Studies (NPTS) program. This program's unique focus on nuclear policy and global terrorism provided me the ability to examine two fascinating fields with experts, linking to my personal interest in politics' relationship with the media. It also allowed me to live in Monterey, escaping Vermont's cold winter, and to explore national parks! Following my junior spring, I continued to take remote classes from MIIS in the fall, which was a silver lining of the COVID-19 pandemic. I was also able to learn more about NPTS fields through attending Terrorism in Southeast Asia and the Science and Technology for NPTS and become steps closer to finishing my graduate degree.
 
What are your plans after graduation?
After graduation, I look forward to continuing employment at Accenture Federal Services, a government consulting firm. The past two summers, I have worked on projects implementing the 2017 GI Bill Benefits and the healthcare policy changes due to COVID-19. I also hope to travel to Russia to see the country I have spent the last four years studying, and I look forward to obtaining a second degree that allows me to work on policy development.