Outside the classroom, you'll participate in a range of cocurricular activities and clubs designed to help you build new vocabulary while developing cultural fluency.
View the gallery in a new window.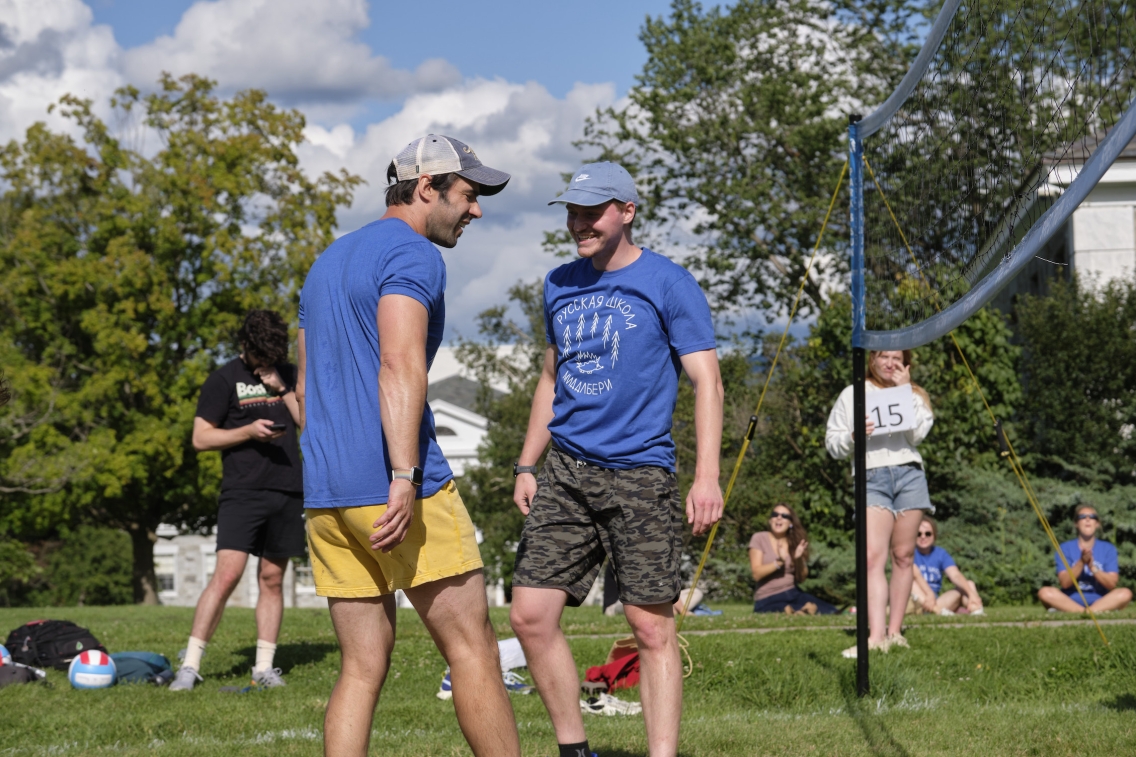 School of Russian Activities
The clubs, films, lectures, concerts, and other activities of the School of Russian's cocurricular program create a wide range of situations for students to engage with each other and with native speakers.

Subscribe to the Davis School of Russian YouTube Channel to view videos of clubs and lectures, as well as recordings of the theater and choir productions.
Theater
Choir
Soccer
Volleyball
Healthy Spine Club
Daily Newspaper / Journalism Club
Political News Club
Cooking Club
Traditional Painting Club
Russian and Soviet Rock Club
Chess Club
Russian Fair
Quiz Club
Open Mics
Russian Etiquette
Russian Slang