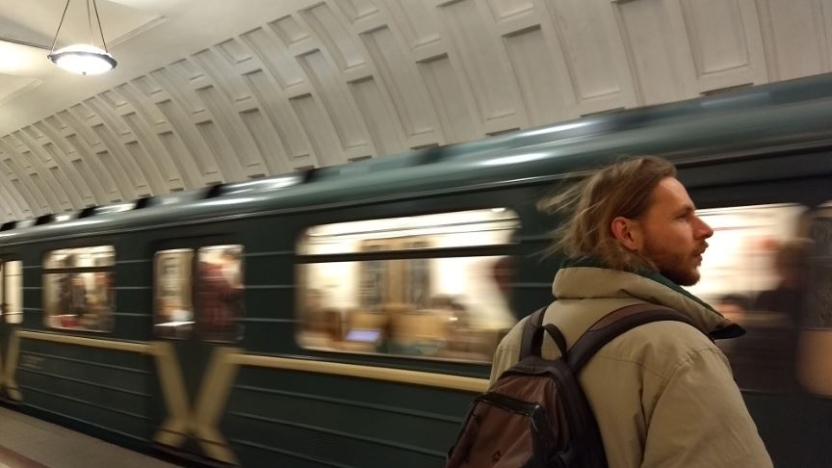 Each summer, we will offer an advanced online course on a special topic in Russian grammar or stylistics. These courses are intended for students with at least three years of Russian (or the equivalent) who wish to take a "deep dive" into an advanced topic and explore the subtleties of usage by educated native speakers of Russian.
This summer's advanced online offering will be Russian Verbs of Motion. The course will review basic verbs of motion and introduce more complex forms and their usage. It will examine the use of aspect in verbs of motion and the many colloquial phrases that use them. Assignments will include more traditional exercises as well as reading, writing, and listening work that features verbs of motion in authentic texts. Classes will meet for 1.5 hours daily, Monday through Friday, for four weeks. Classes will be held online via Zoom, with course materials shared on Canvas. Each course will be offered for three semester hours (one Middlebury unit) of credit at the undergraduate level. Class meetings will be scheduled to accommodate a wide range of work and family schedules.
Summer 2022 Dates and Fees
Dates: June 27 - July 22
Credits: 3 semester hours (1 Middlebury unit)
Cost: $2,320 
Classes will meet for 1.5 synchronous hours daily, Monday through Friday, at a time to be scheduled, for 4 weeks.
Apply
Application Deadline: May 15
Please apply using the Language Schools online application. On the application, select "Summer Language Immersion: Beginner Thru Advanced." The Advanced Online Course will appear as a program option in the drop-down list.
Applicants should have studied Russian for at least three years (or the equivalent) in the past. Their current speaking proficiency should be Intermediate Mid or higher on the ACTFL scale. Proficiency testing may be required.
The application fee is waived for online course applicants.
Alumni of the School of Russian, Middlebury College, or Middlebury Institute of International Studies at Monterey do not need to submit supplementary materials.
New applicants should email their scanned university transcripts to schoolofrussian@middlebury.edu.
Students registered in the 8-week program or 6-week graduate program may not take the advanced online course, as they are already registered in a full-time course load.
Financial Aid
Financial aid is not available for this course, as students are considered to be registered part-time.
Contact
For more information, please contact the School of Russian at 802-443-2006 or schoolofrussian@middlebury.edu.