Portuguese Teachers Fellowship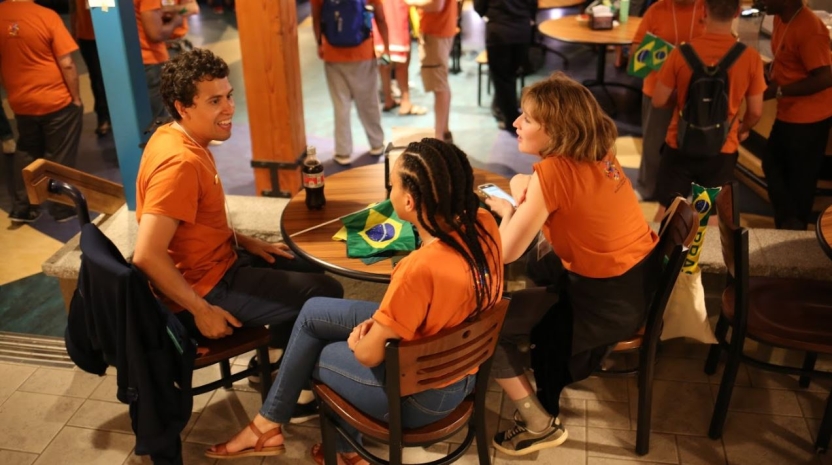 Based on merit and demonstrated financial need, recipients of these scholarships will receive funding to cover the comprehensive fee (tuition, room, and board) for one summer of language study at the Portuguese School.
The applicant must currently be a language teacher or a graduate assistant and want to further their language proficiency in Portuguese in order to teach Portuguese in the future.
Deadline
Applications are due by 11:59 PM EST, February 1.
Application Process
Candidates need to submit all components of the application by the deadline, including the following:
Middlebury Language Schools application ($75 Application fee, Official transcript(s), Letter(s) of recommendation)
Online Scholarship Form, which includes an essay, in English, describing in 500 words or less how this fellowship would help you advance the teaching of Portuguese language and cultural learning in the

U.S.

Curriculum vitae
Completed Financial Aid Application
Once you submit your admissions application to the Portuguese School, you will receive an email with a link to your application tracker. The online Portuguese Teachers Fellowship form and financial aid application are available only through the link after you have submitted your application.
Submitting Materials
Language Schools—Portuguese School
Middlebury College
14 Old Chapel Road
Middlebury, VT 05753
portugueseschool@middlebury.edu
Ryan Morrison
I chose to attend the Middlebury Portuguese School to polish my skills and to build confidence in the language, both as a learner and an instructor.
I recently began teaching Portuguese classes as an Assistant Instructor through my PhD program at the University of Texas. I knew that the training gained at Middlebury would be second to none. The Portuguese Teachers Fellowship made that experience possible.