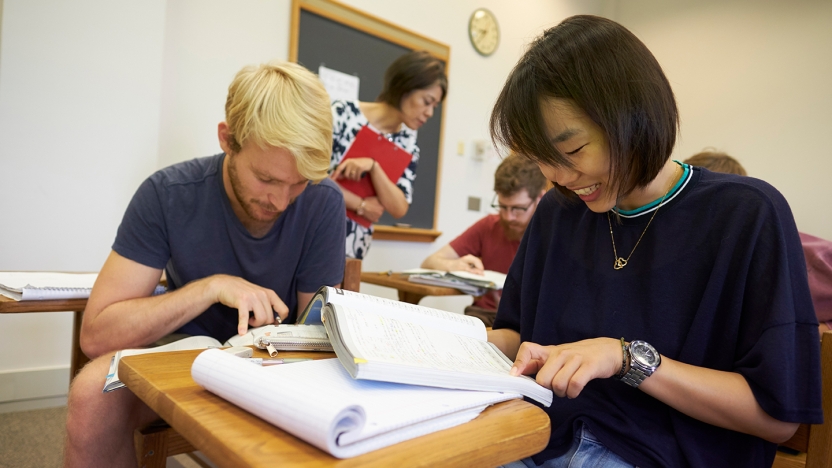 People study languages for a variety of reasons and come to the learning experience at different proficiency levels.
Our 8-week immersion program is designed for students from beginning to advanced levels.
Curriculum
Classes normally meet four hours each day, and students should expect to devote about the same number of hours to out-of-class preparation. Each course covers the equivalent of one academic year's worth of material within an eight-week period.
Afternoons are generally devoted to co-curricular activities.
Levels
Each level carries a total of four units of credit (the equivalent of twelve semester hours). Placement in a specific level is determined by language proficiency rather than by the length of previous exposure to the language. Read more about our Japanese program levels.