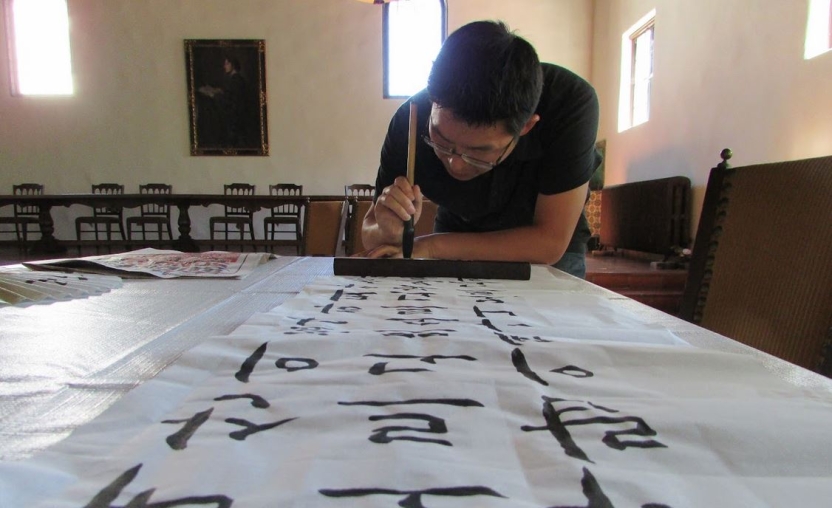 To become an effective teacher of Korean, you need to know pedagogical theory—and be able to apply it.
Curriculum
The MA in Korean will launch Summer 2022. Students must successfully complete an initial 6-week graduate summer session on the Middlebury, Vermont campus before establishing their candidacy for the MA degree. The second and third semester are completed online during the academic year, followed by a final 6-week summer on the Middlebury, Vermont campus.
Degree Requirements
Students enrolled in the School of Korean master's degree program must successfully complete 12 course units including the following:
Structure of Korean
Second Language Aquisition
Teaching Korean Online
KFL Capstone Project and Practicum
Middlebury awards one unit of graduate credit (equivalent to three semester hours) for each graduate course. The normal course load is 3 course units per semester. Most students complete their graduate degree in one full calendar year plus one summer. All students enrolled in the master's program have ten years to complete the degree. See important academic-year policies.
| | | |
| --- | --- | --- |
| First Semester (Middlebury) | 3 course units | 6 wks/Summer |
| Second Semester (Online) | 3 course units | 15 weeks |
| Third Semester (Online) | 3 course units | 15 weeks |
| Final Semester (Middlebury) | 3 course units | 6 wks/Summer |
Eligibility
Application Deadlines
Priority deadline: February 1
Final deadline: April 15
In addition to the graduate application requirements, applicants must complete the MA in Korean application requirements.
Career Outcomes
Students who earn a graduate degree in Korean pursue rewarding careers in teaching Korean at Institutions of Higher Education, at international business corporations, at private K-12 institutions and charter schools. For those who seek K-12 certification at public schools, additional courses may be required.
Funding
Thanks to the support of generous donors including Language Schools alumni, and Middlebury's commitment to provide an opportunity for as many students as possible, we are pleased to offer need-based financial aid and merit-based fellowships and scholarships.