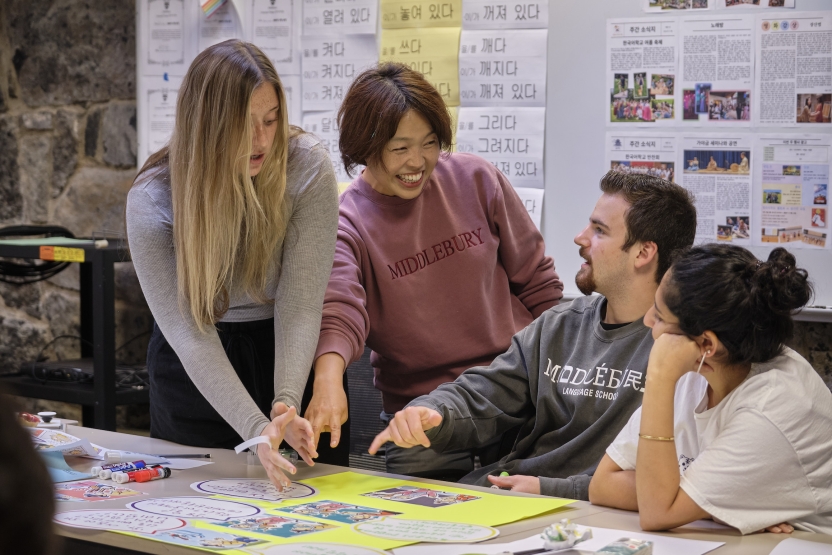 Imagine how quickly you will learn when you have a teacher ready to help you—all day.
Our 8-week intensive program is designed for beginner to advanced students who primarily want to improve language proficiency as rapidly as possible.
Daily activities normally include four hours of classroom instruction plus three to five hours of homework, followed by a range of cocurricular activities.
Each level has an integrated program and students must take all parts for a total of four undergraduate units, which is equal to twelve credit hours at other universities and colleges.
Levels
Placement in a specific level is determined by language proficiency. All students take a language assessment prior to the start of the program. The language assessment is not part of the application process. Read more about level placement.