Outside the classroom, you'll participate in a range of organized cocurricular activities and clubs designed to help you build new vocabulary while developing cultural fluency.
View the gallery in a new window.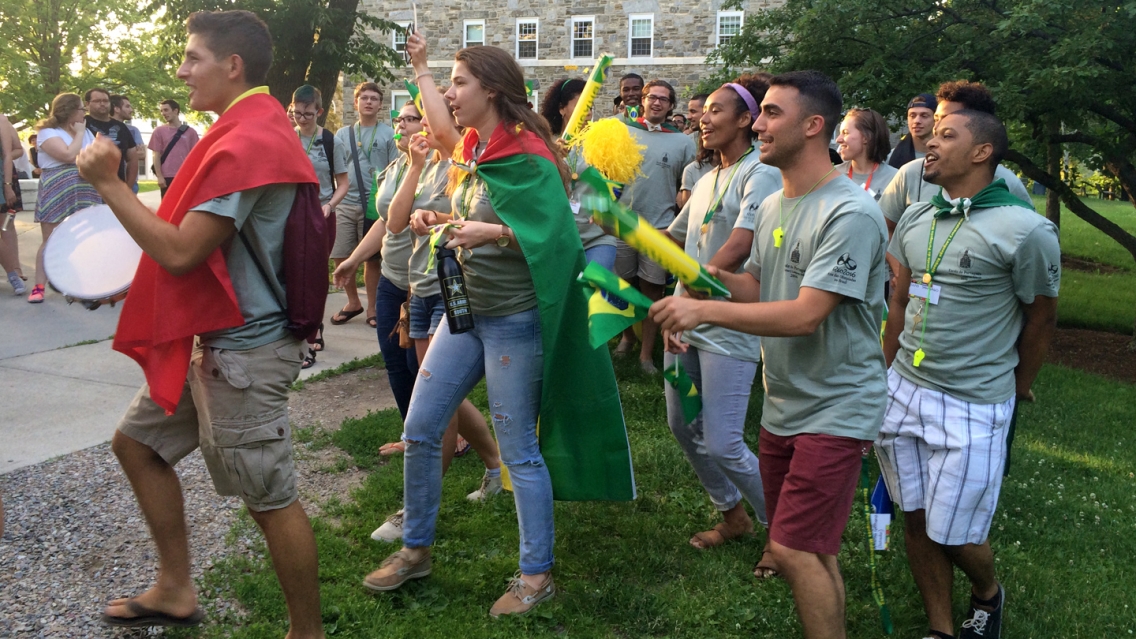 Portuguese School Activities
Activities allow you to take your classroom knowledge into the field, immediately and constantly. The Language Pledge to speak only Portuguese draws you out of your room and into a community and a culture that shares your ambitions and helps you gain new insights.
Capoeira
Samba
Forro
Soccer
Cooking
The Portuguese School also brings in special guests, performances, speakers, lectures, and workshops every summer.