German for Singers - Vermont and Germany!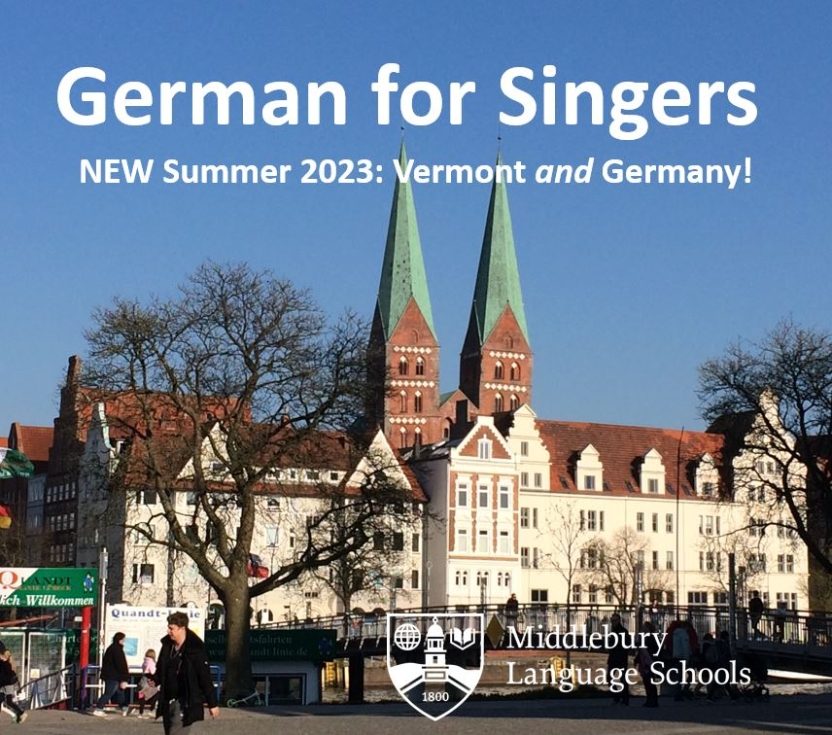 To celebrate the German for Singers Program's 25th summer, we are thrilled to announce the possibility of our program traveling to Germany in late August.
With the help of a generous donor, Middlebury Language Schools will offer this option for the first time! We hope to produce Mozart's "Figaro's Hochzeit", participating singers and voice types permitting. Following our session and performances in Vermont, interested students will have the chance to perform in Germany and meet with opera agents in late August and September.
When you submit your audition materials (Deadline: February 10!), let us know your interest. Please apply for the 7-week German immersion program and email Director Bettina Matthias at bmatthia@middlebury.edu.