Doctor of Modern Languages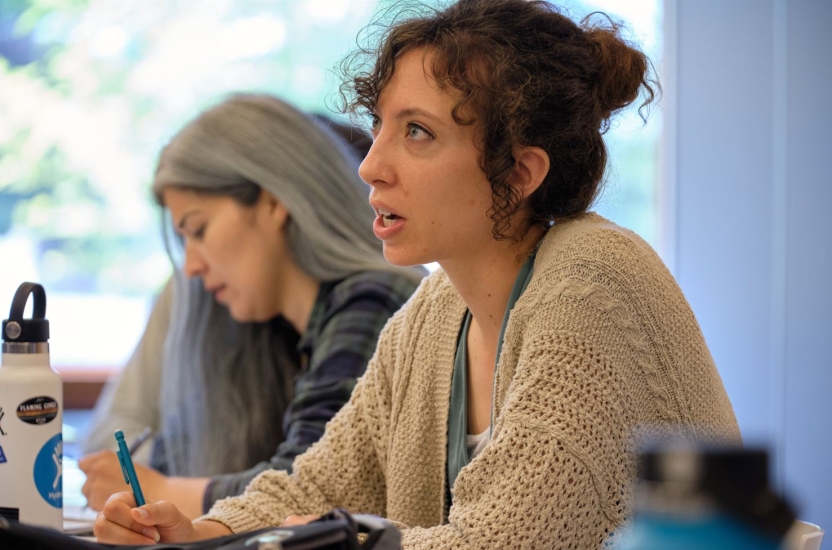 The Doctor of Modern Languages degree, established in 1927, is unique to Middlebury and differs from the more traditional Ph.D.
The Doctor of Modern Languages (DML) prepares teacher-scholars in two modern foreign languages. Middlebury's intent in the design of the DML program is to provide an alternative to the Ph.D. that retains the traditional focus on depth in research while meeting the special needs of language teachers and administrators for competence in the areas of second language acquisition, literature, linguistics and cultural studies.
The DML curriculum incorporates pedagogical and cultural elements and is sufficiently flexible to accommodate the professional commitments of in-service teachers. All of the course requirements for the DML can be met by attending summer sessions of the Middlebury Language Schools.
Academic Program
The DML program includes graduate-level courses in both the principal (L1) and secondary (L2) languages, comprehensive exams in the principal language, documentation of residency abroad and teaching experience, and a dissertation and oral defense. See your languages of interest for information on your principal and secondary languages.
Overview - Guidelines
Degree Requirements
Hebrew - Guidelines
Principal Language Options
French
German
Hebrew
Italian
Russian
Spanish
Secondary Language Options
French
German
Hebrew
Italian
Russian
Spanish
Arabic
Chinese
2024 Fees
Tuition: $7,605
Room and Board: $3,690
Total: $11,295
Dissertation Fee: $3,475 (due upon dissertation submission)
Non-enrolled DML Fee: $610 per week
Hebrew DML Fee: $2,535
Application Deadline
March 1 (DML applicants should submit an application to the L1 language only.)
Contacts
Assistant Director of the School: Information about the DML admissions process and the experience of DML students at a particular Language School
School of Hebrew: Information about the Hebrew DML program