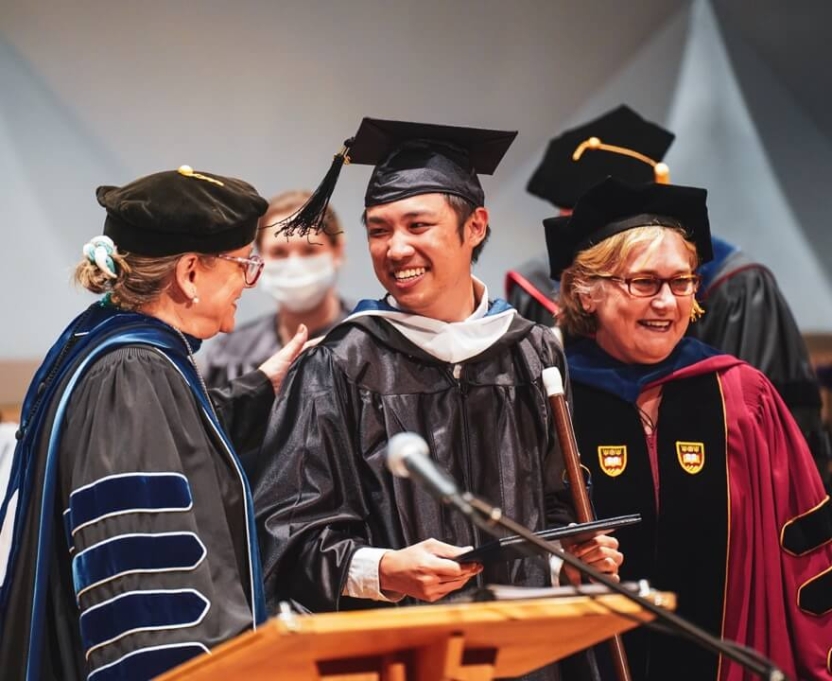 Graduate Programs at Middlebury Language Schools are both flexible and affordable. Middlebury offers significant graduate funding.
Master of Arts
Prepare for admission into doctoral programs, or follow a career path in academia, government, business, or the nonprofit sector. Students can complete the MA in Arabic, Chinese, French, German, Hebrew, Italian, Japanese, Korean, Russian, or Spanish over four six-week summers in Vermont or one or two six-week summers combined with an academic year in Spain, France, Kazakhstan, Italy, Germany, California. Hebrew, Japanese, and Korean have online options.
Master of Arts in Applied Languages
Acquire knowledge and experience in subject areas such as tourism studies and migration, that is applicable to a specific career path with this one-year program in French, German, Italian, or Spanish. Students spend one summer at the Language Schools and are required to complete the degree with an academic year abroad and an international internship.
Non-Degree Graduate Option
Students with graduate level proficiency can apply to attend our graduate programs for just one summer with the non-degree graduate option.
Apply Now
Inquire Now