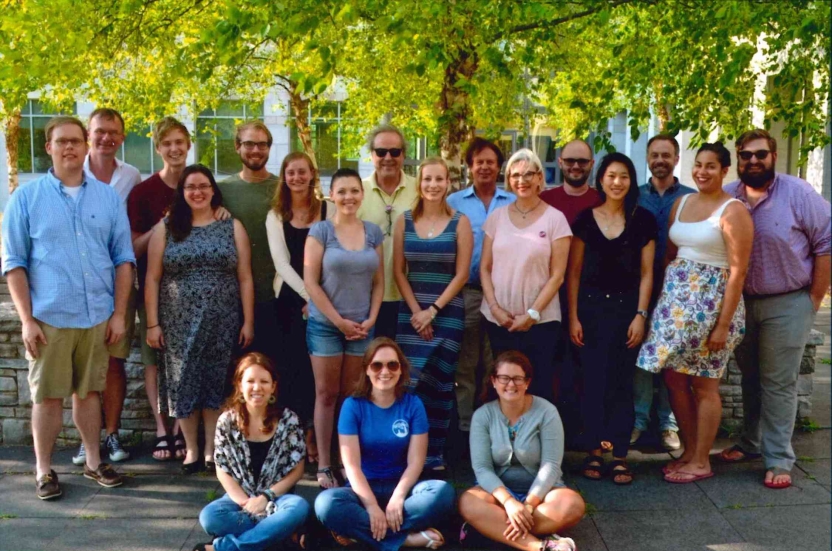 Prepare for admission to doctoral programs or follow careers in academia, government, business or the nonprofit sector.
The MA in German is designed as a broadly based program of study in itself, rather than as the first stage of a doctoral program. You may choose to earn your MA in a single year, by combining one summer in Vermont with an academic year in Mainz or Potsdam, or by studying for four summers on the Middlebury campus in Vermont. See locations for more information.
Curriculum
Credits must include the following:
Advanced Language Practice (if not exempted)
Introduction to Literary Scholarship
One linguistics course (if offered) or one course in pedagogy
Two courses in area studies (art history, philosophy, music, economics, history, or sociology)
One course in teaching methodology
Options
 You have several options for completing your degree.
OPTION 1
4 summers (6 weeks each) German School, Vermont
OPTION 2
1 summer (6 week) German School, Vermont
+ 1 academic year (accelerated) Middlebury School in Germany (Mainz or Potsdam)
Specializations
The remaining five courses may be concentrated in one or two of the following areas:
Literature
Civilization
Teaching German as a Foreign Language 
For students attending only in the summer, one of these must be a seminar in which the student writes a Seminararbeit (15-20 pages). The seminar which includes the Seminararbeit may be taken as early as the second summer, and should be taken no later than the third. Students normally write the Proseminararbeit before the Seminararbeit. Students abroad in Germany are expected to write a Seminararbeit in each course taken at the university.
The director may waive Advanced Language Practice on the basis of demonstrated proficiency to allow a student to take another course.
During the required preliminary summer in Vermont, students planning to complete the MA through the program in Mainz or Potsdam must take Introduction to Literary Scholarship, a seminar which includes a Proseminararbeit, and a third course which should be chosen in consultation with the director.