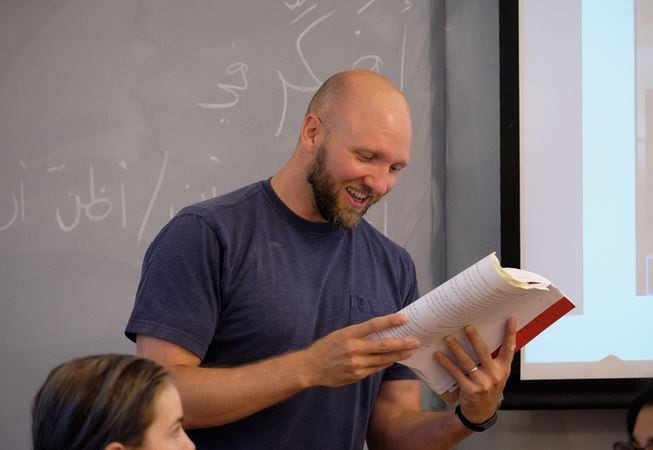 Language is a means of personal expression, a conduit for new ideas, a medium for doing business, and a foundation of culture.
Our 8-week program typically enrolls a highly diverse student body, including undergraduates, graduate students, recent graduates, and professionals. Students immerse themselves in the Arabic language through their academic work, commitment to the Language Pledge, and participation in a variety of cocurricular activities.
Curriculum
We offer courses at levels 1 through 4, including the half-levels. Placement in a level is determined by examination at the beginning of the session. See detailed level descriptions.
Apply Now
Inquire Now