Outside the classroom, you'll participate in a range of organized cocurricular activities and clubs designed to help you build new vocabulary while developing cultural fluency.
View the gallery in a new window.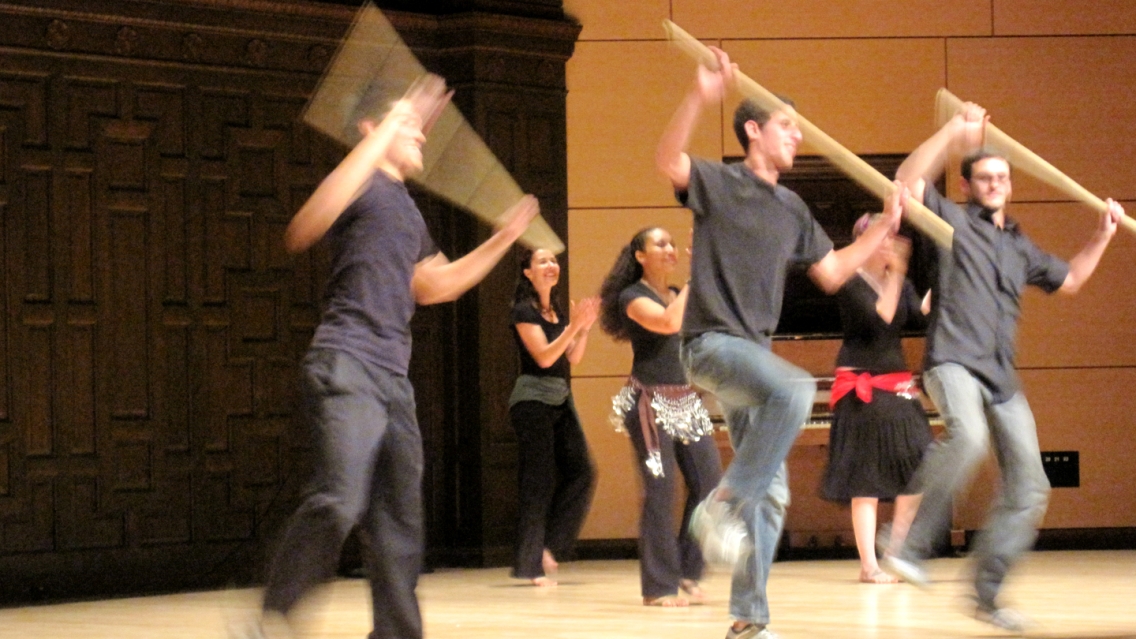 Arabic Language School Activities
In addition to picnics and dinners, lectures and films, performances and sporting events, the Arabic School offers weekly clubs in various areas of cultural interest. An integral part of the curriculum, these clubs allow students to immerse themselves further into the Arabic language and its diverse cultural applications.
In recent summers, the following clubs and activities have been offered:
Calligraphy
Journalism
Dance
Qur'an
Cooking
Bible
Music
Literature
Cinema
Soap Opera