Election 2020 - Two Policy Futures Diverge
On October 14, at 6:30 p.m., CCI and Middlebury in DC, in collaboration with the Middlebury Professional Network, hosted Live From DC: Election 2020 - Two Policy Futures Diverge, a discussion among Middlebury alumni on the future landscape of policy-related careers.
The 2020 presidential election will determine the future landscape of policy-related careers. What if the incumbent wins? What if the challenger wins? Richard Haass P'16.5, President of the Council on Foreign Relations and Chris Matthiesen '04, Partner at Federal Hall Policy Advisors, will discuss the foreign and domestic policy continuum represented by the two candidates' policy prescriptions, as well as, the implications for future federal government agency, think tank, NGO, and international relation career roles. Please join them to understand how the two policy roads lead to two divergent career futures.
The conversation was broadcast via Zoom and recorded. You can view the full recorded event below or view shorter segments split into a select number of domestic and foreign policy matters. Check out the segments here.
This event is co-sponsored by the Rohatyn Center for Global Affairs.
STUDENTS: Please RSVP in Handshake. 
ALUMNI and PARENTS are invited to join in: Please register for the webinar here.
Event Recordings
Professional Participants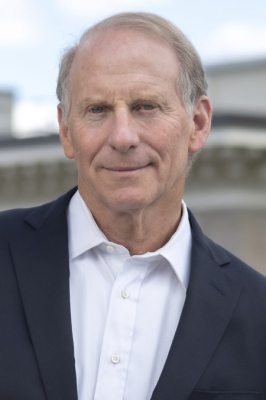 Dr. Richard Haass P '16.5, President of the Council on Foreign Relations
Dr. Richard Haass is a veteran diplomat, a prominent voice on American foreign policy, and an established leader of nonprofit institutions. He is in his eighteenth year as president of the Council on Foreign Relations, an independent, nonpartisan membership organization, think tank, publisher, and educational institution dedicated to being a resource to help people better understand the world and the foreign policy choices facing the United States and other countries.
In 2013, he served as the chair of the multiparty negotiations in Northern Ireland that provided the foundation for the 2014 Stormont House Agreement. For his efforts to promote peace and conflict resolution, he received the 2013 Tipperary International Peace Award.
From January 2001 to June 2003, Dr. Haass was director of policy planning for the Department of State, where he directed the policy planning staff and was a principal advisor to Secretary of State Colin Powell. Confirmed by the U.S. Senate to hold the rank of ambassador, Dr. Haass also served as U.S. coordinator for policy toward the future of Afghanistan and U.S. envoy to the Northern Ireland peace process.
Dr. Haass has extensive additional government experience. From 1989 to 1993, he was special assistant to President George H.W. Bush and senior director for Near East and South Asian affairs on the staff of the National Security Council. In 1991, Dr. Haass was awarded the Presidential Citizens Medal for his contributions to the development and articulation of U.S. policy during Operations Desert Shield and Desert Storm. Previously, he served in the Departments of State (1981–1985) and Defense (1979–1980), and was a legislative aide in the U.S. Senate.
A Rhodes Scholar, Dr. Haass holds a bachelor's degree from Oberlin College and master's and doctorate of philosophy degrees from Oxford University. He has also received numerous honorary degrees and was a member of the faculty of Harvard University's Kennedy School of Government and Hamilton College.
Dr. Haass is the author or editor of fourteen books on American foreign policy and one book on management. His latest book is The World: A Brief Introduction, published by Penguin Press.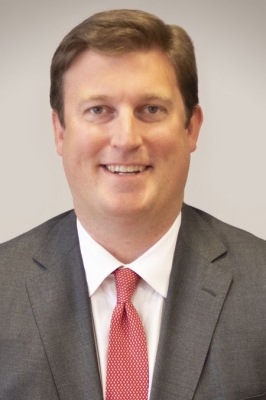 Chris Matthiesen '04, Partner at Federal Hall Policy Advisors
Chris Matthiesen is a partner at Federal Hall Policy Advisors, LLC, a boutique government relations firm in Washington, DC.  He represents corporations, trade associations and municipal government entities in the banking, securities, insurance, federal budget, and transportation areas. During his tenure on Capitol Hill and as a government relations consultant, Mr. Matthiesen has developed many strong relationships with key decision makers in Washington and built a reputation on his ability to work across party lines.
Mr. Matthiesen served in senior roles in multiple Congressional offices in including as Chief of Staff to Congresswoman Suzanne Kosmas of Central Florida's 24th district, a member of the House Financial Services and Science Committees and as Legislative Director to Congressman Nick Lampson of the 22nd district of Texas.  He started his career in the Office of the then House Democratic Leader and current Speaker of the House, Nancy Pelosi, where he saw first-hand the tools needed to usher legislation through the process.
Mr. Matthiesen is a graduate of Middlebury College and lives in Bethesda, MD with his wife and two daughters.
Center for Careers and Internships
We will be working remotely for Fall 2020
Middlebury, VT 05753