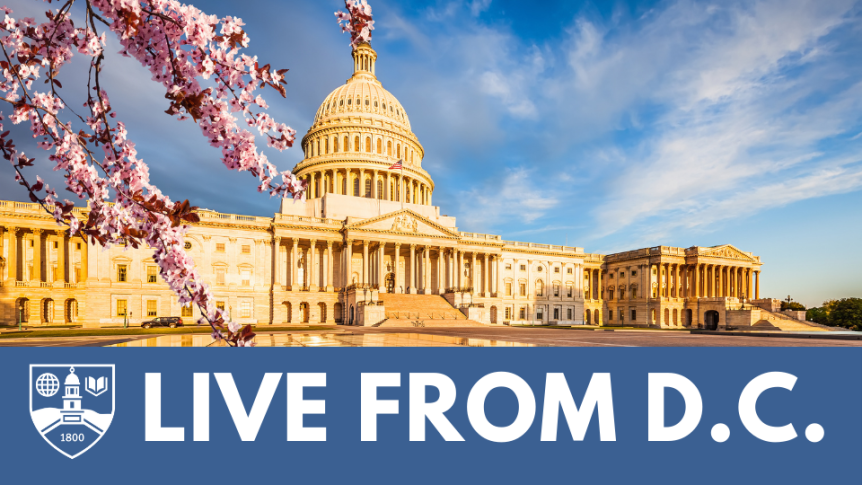 Live From D.C. is a live webinar designed to engage guest speakers in a number of career fields in discussions about topics of interest driven by current events, frequently having policy implications and array of career opportunity dynamics.  
The Center for Careers and Internships, in collaboration with Middlebury in DC, bring you these discussions via Zoom webinar, connecting the professional guests with students from both the Middlebury and Monterey campuses, as well as, alumni and parents of the Middlebury community.
Stay tuned for future programming and in the meantime, check out the 2020-2021 series below!