Hebrew 3-week Lifelong Learners Program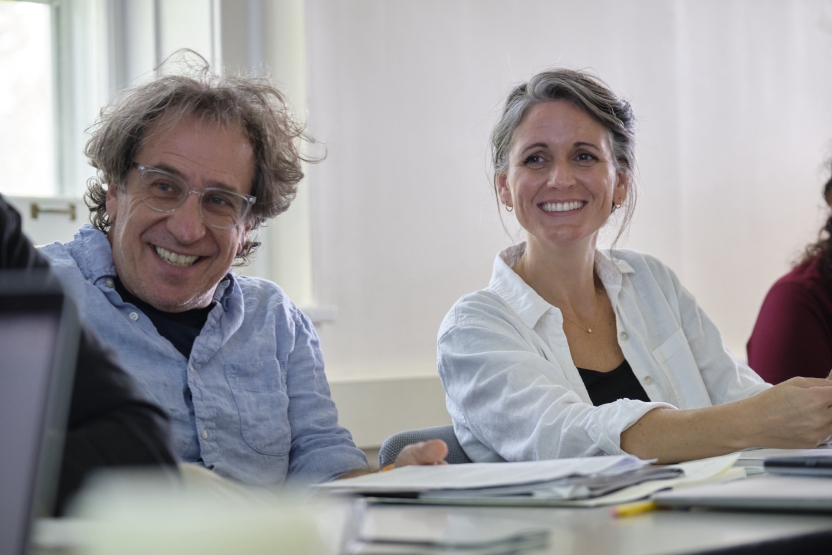 Our 3-week Lifelong Learners Program is designed for adult learners who want to fully immerse themselves in Hebrew through Middlebury's intensive language environment.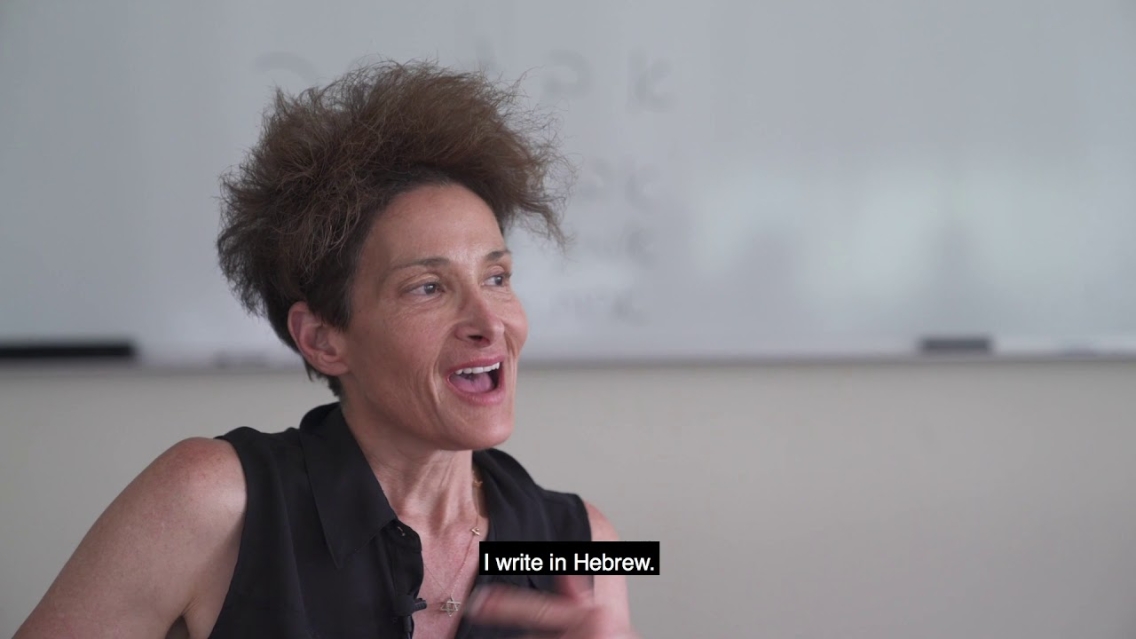 Curriculum Options
You may choose to study in the first session from June 28-July 19, 2024 or to come for the second session from July 26-August 16, 2024. Students who would like to study in both sessions, with a week off in between, are also welcome to do so.
You will study in classes taught by Middlebury's experienced School of Hebrew faculty, using curriculum and class materials that are relevant to the adult learner. Students will participate in Middlebury's renowned Language Pledge® and will study all four language skills: reading, writing, speaking, and listening. The main focus of the Lifelong Learner curriculum is daily life vocabulary.
A Typical Day
All students participate in the full immersive life of the School of Hebrew. Throughout the day, students and professors interact in the classrooms, dining halls, and during cocurricular activities. Daily classroom instruction takes place during the morning hours. In the afternoon and evening, students can attend lectures, performances, and films, all in Hebrew.
Class Placement
Class placement is determined by both an online placement test (taken before arrival on campus) and the student's previous experience with the Hebrew language. It is recommended that all learners discuss their optimal class placement with the program director.
Application Information
Admission is for one summer and cannot be deferred to a future year. See application information. Admission to Hebrew for Lifelong Learners is separate from admission to the School of Hebrew 7-week immersion and graduate programs. Please note that transcripts and a letter of recommendation are not required for this program and you may bypass these requirements on the application. Students do have the option to earn one unit of credit (three credit hours).
See information on dates and fees.
View the gallery in a new window.
Lifelong Learners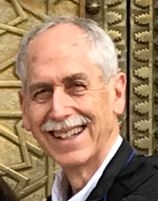 Student Ambassador: Joel Green
Hometown: Minneapolis, MN, USA
Program: Lifelong Learners Program
Current: Retired attorney
What surprised you about your experience at the Middlebury Language Schools?
When my wife Rani (who was with me in the Program) came to Middlebury, we thought it would be something special. And as much as we thought it would be special, it was even more wonderful! What we learned in class - what we did outside of class – all in Hebrew -  yoga, community storytelling, choir, sports, field trips, and more.  And even more wonderful were the people. The teachers, the staff, the families of the teachers and the staff, and the other students in all the School of Hebrew programs at all levels. Something really amazing happened in the School of Hebrew community. In the short time we were at Middlebury together we came together as one community - a caring community - a place where persons truly cared for each other - a place where everyone was willing to help the other. Of all the things that were wonderful and amazing during our Middlebury experience, perhaps this feeling of caring community was the most wonderful!
Why did you choose to study at the Middlebury Language Schools?
We had heard from a past student that the immersion experience yielded results that exceeded experiences of other programs and even exceeded programs in Israel. Having the prior summer studied for 3 weeks in a program that included ½ day Ulpan (Hebrew Language Learning) where outside of class students did not engage in Hebrew, we wanted to have the immersion experience. We had also heard of the excellence of the faculty in the School of Hebrew.
Please describe how your language skills improved due to your studies at Middlebury. 
We came into the program at Level 4 – and tested at an intermediate level. At the end of the 3 weeks, I found my ease and fluency with speaking and engaging, as well as reading and writing, was significantly enhanced. This was also reflected in end of course testing. 
Describe a typical day at Middlebury.
Woke up early, and reviewed materials (reading, homework, etc.) before going to breakfast with others in the School of Hebrew. In class from 8-noon and then lunch with others in the School of Hebrew. Again, class from 1:15 – 3:15, if my memory serves me. I then returned to dorm and changed to running clothes and ran for about 45 minutes outside. My wife, Rani, often did yoga or pilates in Hebrew with others in the School of Hebrew. After running, showering and changing, I did homework. Then, often I joined one of the activities in Hebrew, Story Telling ("Tell Me a Story") or volleyball. Then dinner with the School of Hebrew. After dinner again, homework, and then sometimes another activity in Hebrew – our favorite was choir (although my wife and I don't generally sing and had never before been in a choir). Sometimes then more homework or sleep. Sometimes coffee in town with new friends from our program – talking Hebrew together.