Hebrew 7-week Immersion Program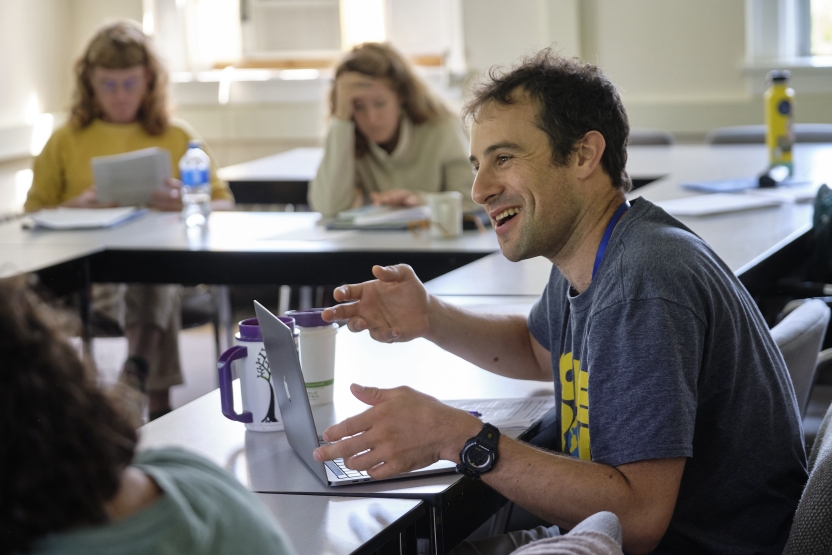 Combine a proven curriculum with a pure language environment.
The immersion program is for beginner to advanced students who want to improve language proficiency as rapidly as possible.
Students have the option to study 7-weeks on-campus (9-credits) or 6-weeks online (6-credits).
Curriculum
All courses provide proficiency-oriented instruction in listening, reading, speaking, writing, and grammar. Students engage in activities that enhance presentational, interpretive, and interpersonal modes of oral and written communication.
Students are enrolled in one of seven levels according to their proficiency as determined by a placement test and prior experience with Hebrew. If you wish to take an additional course in Classical Hebrew, you need to have attained at least the Intermediate Mid level as defined by the ACTFL proficiency guidelines. Read more about level placement.
A Typical Day
Daily activities include four to five hours of classroom instruction followed by afternoon cocurricular activities. All students in the School of Hebrew will engage in extensive reading and listening activities using the texts from invited lecturers, novels, short-stories, plays, movies, media items, and journalistic accounts. Students are encouraged to choose from a wide array of cocurricular activities.
Apply Now
Inquire Now