The following projects received support from a variety of grants administered by the Office of the Provost.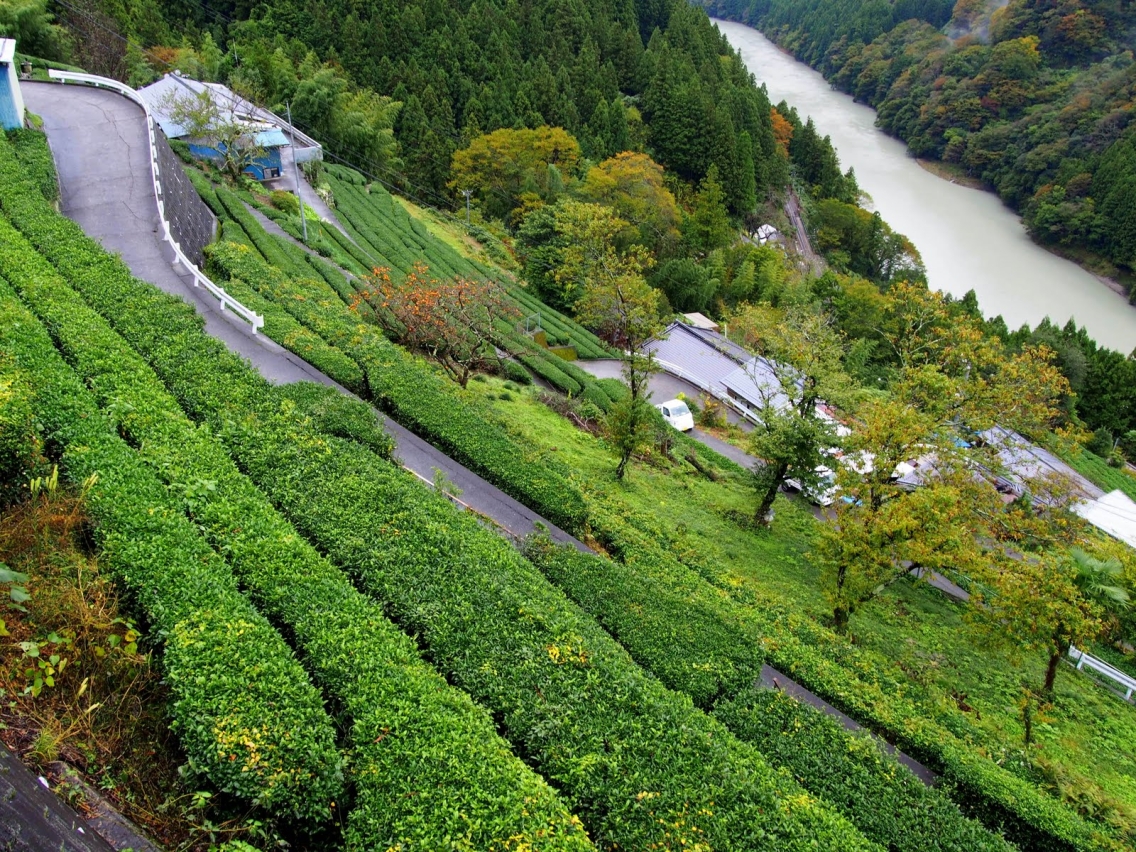 Continuing Projects
Beyond the Page
For decades, a diverse cohort of professional actors (the Bread Loaf Acting Ensemble) have served as part of the Bread Loaf School of English (BLSE) teaching force, collaborating with faculty to bring theater arts practices into Bread Loaf classes and catalyze critical thinking. Our theater arts pedagogy cultivates an exceptionally high level of student engagement as well as of intellectual risk-taking, acuity, and trust. It gives students an opportunity to experience what they're reading, writing, or researching in an embodied, affective, and affecting form – to see, hear, and feel the force of text and thought and to be fully immersed in the moment of inquiry. It enables students to develop ideas and entertain diverse perspectives as part of a learning community. Beyond the Page expands the reach and impact of this work – from the graduate to the undergraduate classroom and from the discipline of English to diverse fields across the arts and sciences. BLSE will partner with Middlebury faculty and students to develop a sustainable model of theater arts practices that has the potential to grow across the institution and revolutionize what teaching across the liberal arts can be and do.
BIPOC Faculty Community Initiative
Housed in the Center for the Comparative Study of Race and Ethnicity (CCSRE), this project will support a peer mentorship program for faculty from under-represented backgrounds
Bread Loaf School of English 100+
The goal of this project is to develop a 3.5-week immersive residential session at Bread Loaf School of English (BLSE) to run concurrently with the traditional 6-week summer program offering to increase BLSE's flexibility, accessibility, and inclusiveness.  Themes around timely issues will be developed and the programs will be held at alternate sites, potentially an HBCU. 
California Climate Semester
The California Climate Semester offers an immersive place-based experience in Monterey California, with both classroom and hands-on work, to undergraduate students interested in the study of the environment.  Students begin with a course in J-term followed by additional courses, as well as a research experience or internship throughout the spring with the possibility of a follow-on summer internship. This initiative is a collaboration of the Environmental Studies program at the College and the International Environmental Policy program at the Institute building on Middlebury's global network and faculty expertise.  The program launched in January 2022.  
CoLab:  Where Critical Service Learning Meets Action Research
The Institute and California State University Monterey Bay are forming a partnership with the goal to make a tangible difference in structural problems that confront the communities of our region.   This grant will help formalize CoLab which was created in 2016.  This new work will connect a variety of resources from the two institutions to provide community-engaged research training, supported by faculty fellows, community fellows, and a graduate assistant.
Embracing Tradition, Memories, and Reconciliation for Intercultural and Cross-Generational Empowerment and Transformation
This iterative project will include the translation, analysis, and archiving of the historical records of Tenryumura, a mountain village in Nagano Prefecture, Japan.  It will rely on the expertise of Translation and Interpretation (TI) and Translation Localization Management (TLM) students at the Institute.  Goals include establishing clear guidelines that support consistency in the translation work and developing a systematic framework through which the ongoing and future contributions of collaborators from varied disciplines can be integrated into a coherent whole.  It is a partnership between the School in Japan, the TI and TLM program and the Institute, the Japanese Studies Department at the College, and the Center for Community Engagement.  
Energy 2028 Behavioral Science Research Lab
The goal of the Energy 2028 Behavioral Science Research Lab is to sustain and expand Energy 2028 research projects, supported in partnership with non-academic offices, to create an innovative research hub to support other like-minded faculty across the institution in connecting, sharing, and collaborating with each other and students on climate and environmental projects.
English Communications for Cyber Security, Counter Terrorism and Financial Crimes
This project is to design and develop a three-module curriculum intended for non-native speakers of English working in law enforcement at the municipal, national, and international levels where cross-border communication in English is necessary. The project would be a cross-Middlebury collaboration headed by Custom Language Services with support from the Cyber Collaborative, DLINQ, Institute and College faculty and their networks in the field.
Exhibit Sharing:  Middlebury College Museum of Art and MIIS
This project will arrange for the exhibit, "Being There: The Photographs of James P. Blair," to be placed on permanent view at the Institute.  The collection, on exhibit at the College in 2019, contains a wide range of images from around the world taken by Blair during his 35-year career working for the National Geographic Society.  In addition, a collection of pre-Columbian pottery and related materials, gifted to the Institute, will be shipped to the College to be on display in the Davis Family Library.
History of Science, Medicine, and Technology
Several faculty in the History Department are working to establish a new track within the history department's curriculum to allow students, be they science-minded or humanities based, to focus on the history of science, medicine and technology (HSMT). Across the country, HSMT is currently among the most popular and appealing fields of academic study among both humanities and STEM students. Our project will research best practices within this discipline; invite leading scholars to Middlebury; and develop a collection of new courses to launch this track.
International Education Management:  Changing TIDES (Technology, Inclusion, Diversity, Equity, and Sustainability)
Funding will allow leaders of the International Education Management (IEM) program to do a diversity, equity, and inclusion audit and explore technology-mediated learning.  They will also be working with DLINQ to plan, design, and launch a low-residency master's degree.
Mental Health and Well-being for BIPOC students
This initiative, a partnership between Counseling and Health & Wellness Education, focuses on the mental health of students of color by addressing the impacts of racism on students of color through supportive, affinity-based psychoeducational spaces, primarily through workshops provided by practitioners of color for students of color. 
midd.data
Midd.data seeks to provide equitable and inclusive access to powerful tools for data analysis from the moment students arrive on campus. They work to see that students are prepared to critically evaluate data-based arguments from a variety of perspectives, discover insights from data both independently and in collaboration with others, and effectively communicate their findings.  Following a successful pilot course, Data Science Across Disciplines taught in January 2021, leaders of midd.data plan to work with colleagues to develop connector courses for students to take that will further develop skills in this area.
Middlebury Escape Room
The Middlebury Escape Room will offer an environment that combines community building, fun, and the opportunity to learn about Middlebury's unique culture. Designed with Middlebury community members as the target audience, the Middlebury Escape Room will be grounded in Middlebury's value of inclusivity and focus on conveying information about the Energy 2028 Initiative and the Twilight Project as well as aspects of the natural environment of Middlebury.
Nonproliferation and Terrorism Studies Partnership 
This pilot program will feature a robust "study away" cohort of Middlebury undergraduates at the Middlebury Institute each semester beginning in Fall 2019 to study in the Nonproliferation and Terrorism Studies program.  Middlebury undergrads joined students from other colleges for summer program at the James Martin Center for Nonproliferation Studies - in person in 2019 and remotely in 2020.
Online Excel Learning Modules
The director of the META Lab will supervise graduate students to develop an online learning tool to help students throughout Middlebury gain skills in Excel or access instruction in Excel as-needed and on-demand.  These modules are being designed to correspond with the venue and format of the Online Social Science Research Modules Project (see below).
Online Social Science Research 
Online Social Science Research seeks to create a flexible, open source, online, modular system of research training in social science methods. These modules will be available to students and faculty across Middlebury, to provide an introduction to formulating a research question, identifying appropriate methods to explore that question, and tutorials focused on specific research methods, such as surveys, interviews, ethnographic studies and fieldwork, archival work, media analysis, and experiments.
Online TESOL
The goal of this project is to broaden access to an Institute education by designing a fully online Master's program, Teaching English to Speakers of Other Languages (TESOL).  Project leads will be working with DLINQ to develop this online program which will be part-time and therefore appealing to practicing teachers. 
Online Translation and Localization Management (TLM) 
The Middlebury Institute's TLM program collaborated with DLINQ to develop Middlebury's first fully online program, advanced-entry, MA in Translation and Localization Management to appeal to working professionals. The program will launched in fall 2020.
Project Based Learning - Time to Scale Up
Organizers plan to demonstrate the effectiveness of the Project Based Learning (PBL) model, particularly in the First Year Seminars.  They plan to build on earlier work to increase the capacity for promoting, supporting, and growing PBL pedagogy as an adopted pedagogy and an anti-racist pedagogy.  
Public Humanities Lab Initiative
The Axinn Center's Public Humanities Lab Initiative is designed to help students and faculty integrate Humanistic learning in creative ways into public facing and/or community curated projects that address social and cultural issues of urgent importance.  The "Laboratory" element of these classes is envisaged to reshape possibilities for Humanities classes on campus by promoting hands-on engagement with varied experts and organizations, both within our Vermont context and beyond.
Social Impact Learning Corps
The Middlebury Social Impact Corps (MSIC) program provides opportunity to leverage our academic strengths across Middlebury programs by connecting MIIS graduate students to Middlebury undergraduate students for an unparalleled peer learning opportunity. MSIC is a collaboration between Middlebury College, Middlebury Institute of International Studies at Monterey (MIIS), and community partners, providing an 8-week world-class, cohort-based experience focused on effecting social change throughout the world. MSIC participants build the experience, knowledge, skills and dispositions needed to be purposeful global citizens and to seek innovative solutions to the world's complex social and environmental problems.
Sustainability Impact Lab
The Sustainability Impact Lab (SIL) aims to elevate graduates from the Institute to impact sustainability challenges at the nexus of academic excellence, policy analysis and practical implementation.  Students are awarded fellowships to undertake projects in support of the Institute's sustainability goals in relation to Energy 2028, DEI and anti-racist programming, community engagement, and cross-program collaboration.
Office of the Provost
9 Old Chapel Road
Middlebury, VT 05753