Next Application Deadline July 1
Master of Arts in Translation and Localization Management
Gain your competitive edge in the $50 billion language services industry—launch your career through the first and leading Translation and Localization Management master's program in the U.S.
Our Master of Arts in Translation and Localization Management (TLM) degree prepares you for a career working at the intersection of language, culture, business, and technology. Our graduates work around the world in a range of roles, including as localization program managers and language leads at tech firms like Netflix, Google, and Salesforce, and as project managers at leading translation companies.
Program

Start Term

Credits

Duration

In-Person

Online

TLM degree

Fall

60
4 semesters
Monterey, California
Live (with asynchronous options)
Advanced Entry
Fall
32
In-person: 2 semesters
Online: 2 years (part-time)
Monterey, California
Asynchronous (with live options)
Learning paths
Fall or spring
Various
Flexible
n/a
Asynchronous
What is Localization?
Localization is the process of adapting the content related to an idea, service, or product to the language and culture of a specific market or region.
Find out if TLM is right for you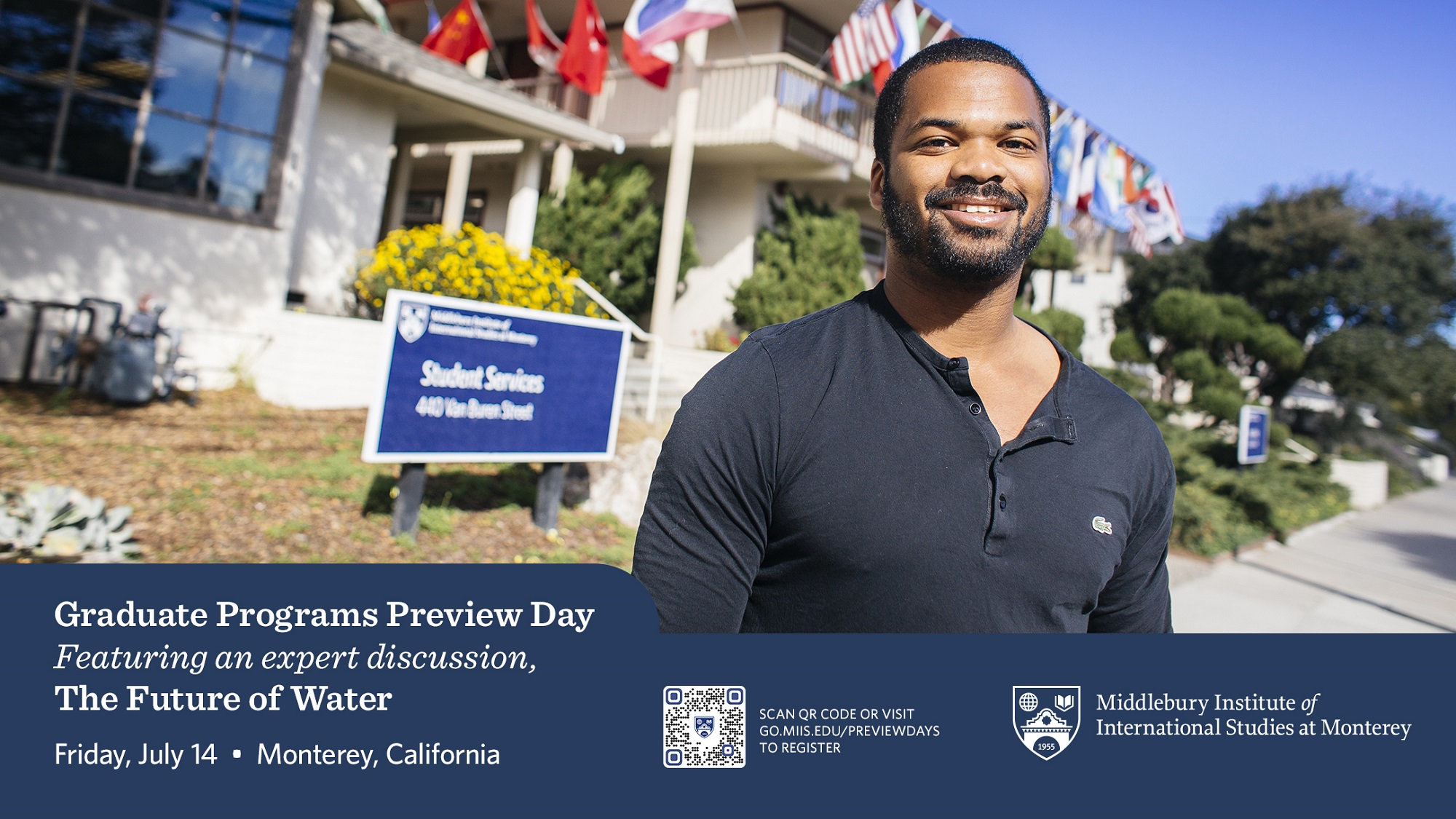 Study In Person and/or Online
Your courses are available in person and online. You may start and complete your entire degree program remotely but please note that some of your online courses are live (synchronous) so you will have to keep time zones in mind. Any courses offered in our online advanced-entry TLM degree are asynchronous (no required live class meeting) and part-time.
The faculty, curriculum, and per-credit cost are the same for both versions of the program so you will have the flexibility to study online or in person, or easily switch between the two experiences as your personal and professional needs allow.
You may also build your expertise in industry-specific areas by taking online courses as a nondegree student in our localization learning paths.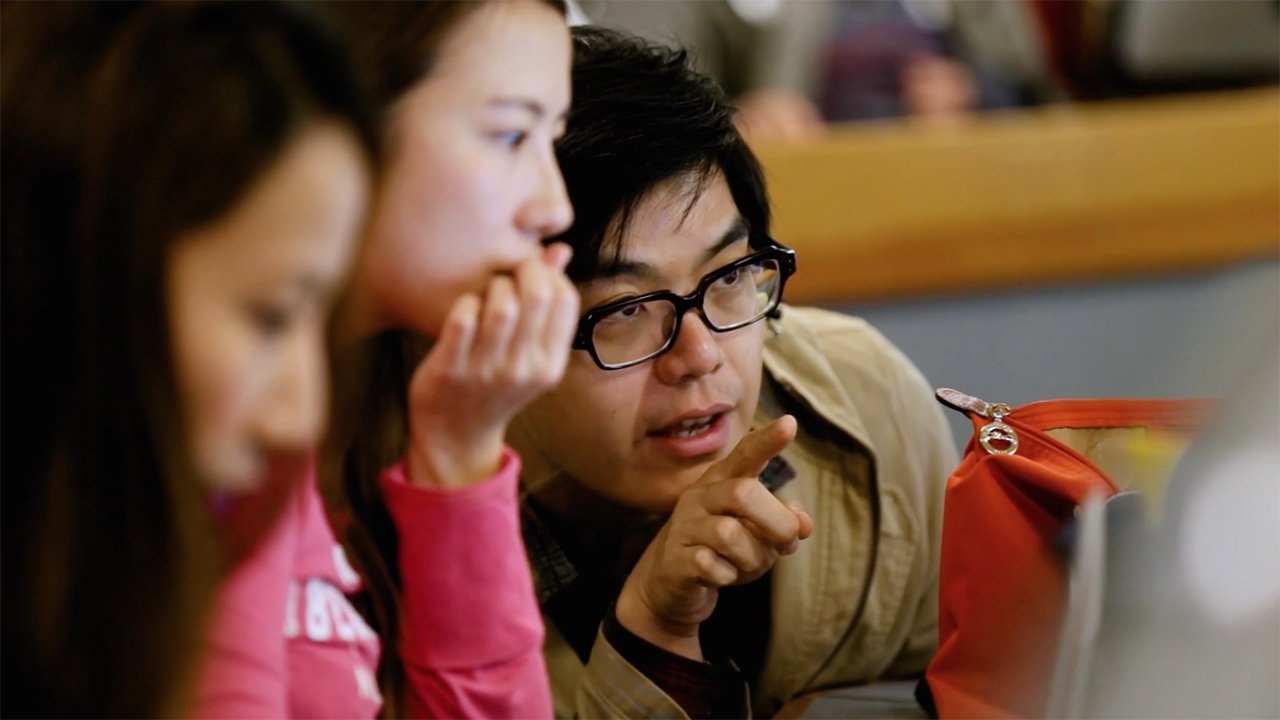 Launch Your Career
Career and Academic Advising
Your career and academic advising are coordinated, ensuring you align your coursework with your career goals. Our experienced advisors will guide you from course registration to preparing for interviews, negotiating your employment offers, and managing your career.
Location
Our Monterey, California, campus is located in a beautiful, multicultural area that's home to a high concentration of localization companies. Coupled with our proximity to Silicon Valley, you'll have extensive opportunities to engage with localization professionals, find internships, and explore full-time employment opportunities.
Language Services Career Fair
Our annual language services career fair, hosted at our Monterey, California campus, attracts dozens of employers—like the MediaLocate and Deluxe Media Inc.—all seeking to hire our students for internships and full-time positions. 
Alumni Network
Our large and influential alumni network is eager to help you take the next step in your career. They are thriving in careers around the world. Many top employers seek out our graduates as their go-to hires for localization management talent. Explore careers in localization.
Curriculum
Our tech-focused curriculum will prepare you to quickly advance in the fast-growing localization industry. You'll take hands-on courses in language, management, and technology; develop cross-cultural understanding and communication; and build highly marketable skills. Learn to use the latest translation and localization software, benefit from industry-focused electives, and gain experience through a professional practicum. 
Learn to manage translation and localization projects to keep projects on track for worldwide launches.
Strengthen your technology skills, including core web abilities and multiple computer programming languages.
Use the skills you gain through courses in finance, marketing, and management to expand an organization's market share.
Earn this 60-credit degree over four full-time semesters or in 32 credits through the advanced entry programs.
See curriculum for more details.
4
-semester, 60-credit master's
$

50
billion industry (and growing)
98

%
employed within one year of graduation
Customize Your Degree
Language Requirement
You may fulfill the TLM language requirement with courses in translation or language studies depending on your career goals and proficiency in a second language. Learn more about the language requirement.
Advanced Entry
If you meet our advanced entry requirements, you may complete an in-person or online master's in 32 credits, allowing you to graduate in just two semesters or to continue working while you earn your degree. Advanced entry students also have greater flexibility with the language requirement. Learn more about the advanced entry programs. 
STEM Designation
Our MA in Translation and Localization Management is designated as a STEM (Science, Technology, Engineering, and Mathematics) degree program. If you are an international student who graduates from this program, and you are eligible to apply for standard Optional Practical Training (OPT), you may also qualify to apply for a STEM 24-month extension of your work authorization. Our International Student and Scholar Services (ISSS) team can tell you more about these requirements.
U.S. citizens and permanent residents can take advantage of a number of scholarships for STEM-designated degrees.
Joint Translation and Interpretation/Translation and Localization Management degrees
Launch a flexible career in the language services industry with advanced language and technical skills. Earn two master's degrees in three years by combining TLM with one of three different translation and interpretation degrees.
These three STEM-designated joint degrees give you more time to work on your language skills, making your translation and/or interpretation coursework more manageable, and increasing your chances of qualifying for advanced courses that will further your versatility in the market.
Learn more about the joint master's degrees.
Practicum and Practice
You'll spend your second year of the program gaining real-world experience through a localization practicum, during which you'll either work on a translation or research project or join the student-operated Globe Multilingual Services. Globe is a translation agency where you work with classmates, choose clients to work with, and explore the complexities of working together on large-scale, multilingual projects.
Financing Your Education
Earn your TLM master's with us and you'll be positioned for maximum growth in this high-demand field. Our TLM degree is a worthwhile investment in your professional growth—and the sooner you apply, the more likely you are to benefit from our scholarships, grants, and other aid.
Learn more about scholarships, financial aid, and your tuition costs.
Professors and Practitioners
You'll learn from faculty who combine academic expertise with years of professional experience. They're active in their respective fields, engaging with industry organizations including, the Globalization and Localization Association (GALA), Nimdzi, LocWorld, the American Translators Association (ATA), TAUS, the Northern California Translators Association (NCTA), the International Federation of Translators (FIT), and Translators Without Borders (TWB).
Together with career advisors, our faculty will be your mentors, ensuring that you receive the academic and professional experience that will help you realize your career goals. Meet your faculty.
| by Christopher Dean MATLM '22

Translation crowdsourcing is a growing trend in the localization industry. 

| by Kathryn Bailey

In the first trip of its kind since the pandemic, over 60 Institute students and alumni visited Washington, D.C. for Career Week, with a set of them also providing mentorship to 11 Middlebury undergraduates. 
 

| by Jason Warburg

As the sun broke through the clouds, 284 Middlebury Institute graduates from 33 homelands were celebrated by family, friends, faculty, staff, and alumni.