Gain your competitive edge in the $50 billion language services industry—launch your career through the first and only Translation and Localization Management master's program in the U.S.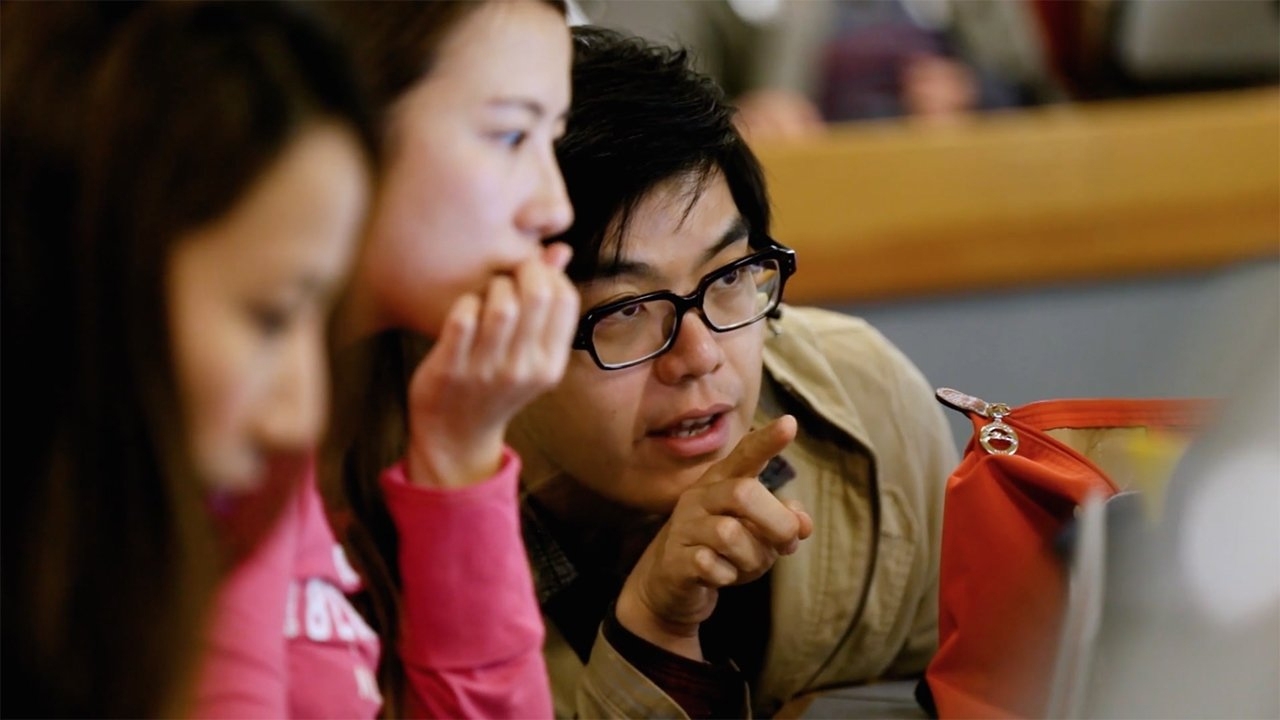 What is Localization?
Localization is the process of adapting the content related to an idea, service, or product to the language and culture of a specific market or region.
Advance Your Career
Our Translation and Localization Management (TLM) degree is a career-focused master's that's ideal if you're interested in working at the intersection of language, culture, business, and technology. You'll take hands-on courses in language, management, and technology; develop cross-cultural understanding and communication; and build highly marketable skills—in fact, many top employers seek out our graduates as their go-to hires for localization management talent.
Find out if TLM is right for you
Our graduates work around the world in a range of roles, including as localization program managers and language leads at tech firms like Netflix, Google, and Salesforce, and as project managers at leading translation companies.
You'll study at our Monterey, California, campus, located in a beautiful, multicultural area that's home to a high concentration of localization companies. Coupled with our proximity to Silicon Valley and our annual career fair, you'll have extensive opportunities to engage with localization professionals, find internships, and explore full-time employment opportunities.
What You'll Learn
Our tech-focused curriculum will prepare you to quickly advance in the fast-growing localization industry. You'll learn to use the latest translation and localization software, benefit from industry-focused electives, and gain experience through a professional practicum.
Learn to manage translation and localization projects to keep projects on track for worldwide launches.
Strengthen your technology skills, including core web abilities and multiple computer programming languages.
Use the skills you gain through courses in finance, marketing, and management to expand an organization's market share.
Earn this 60-credit degree over four full-time semesters. If you meet our advanced entry requirements, you have two options to complete your master's in just 32 credits:
Two-semester, full-time, on-site degree, allowing you to graduate in just two semesters.
Two-year, part-time, fully online degree, allowing you to continue working while you earn your degree.
See curriculum for more details.
4
-semester, 60-credit master's
$

50
billion industry (and growing)
98

%
employed within one year of graduation
Customize Your Degree
Language Requirement
The TLM program has a language requirement, which you can either fulfill with translation courses (requires passing the Language and Skills Test) or language studies courses (requires an intermediate-high level of proficiency in a second language). During the application process, you will choose which option you would like to pursue so that we can assess your language skills appropriately. Learn more about choosing how you will satisfy the language requirement.
STEM

Designation

Our MA in Translation and Localization Management is designated as a STEM (Science, Technology, Engineering, and Mathematics) degree program. If you are an international student who graduates from this program, and you are eligible to apply for standard Optional Practical Training (OPT), you may also qualify to apply for a STEM 24-month extension of your work authorization. Our International Student and Scholar Services (ISSS) team can tell you more about these requirements.

U.S. citizens and permanent residents can take advantage of a number of scholarships available only in STEM-designated degrees.
Practicum and Practice
You'll spend your second year of the program gaining real-world experience through a localization practicum, during which you'll either work on a translation or research project or join the student-operated Globe Multilingual Services. Globe is a translation agency where you work with classmates, choose clients to work with, and explore the complexities of working together on large-scale, multilingual projects.
A Degree Worth Investing In
Earn your TLM master's with us and you'll be positioned for maximum growth in this high-demand field.
Our TLM degree is a worthwhile investment in your professional growth—and the sooner your apply, the more likely you are to benefit from our scholarships, grants, and other aid.
Professors and Practitioners
You'll learn from faculty who combine academic expertise with years of professional experience. They're active in their respective fields, engaging with industry organizations including, the Globalization and Localization Association (GALA), Nimdzi, LocWorld, the American Translators Association (ATA), TAUS, the Northern California Translators Association (NCTA), the International Federation of Translators (FIT), and Translators Without Borders (TWB).
Together with career advisors, our faculty will be your mentors, ensuring that you receive the academic and professional experience that will help you realize your career goals. Meet your faculty.