The Middlebury Institute Master of Arts in Translation and Localization Management (TLM) gives you the skills to take ideas, organizations, and companies global.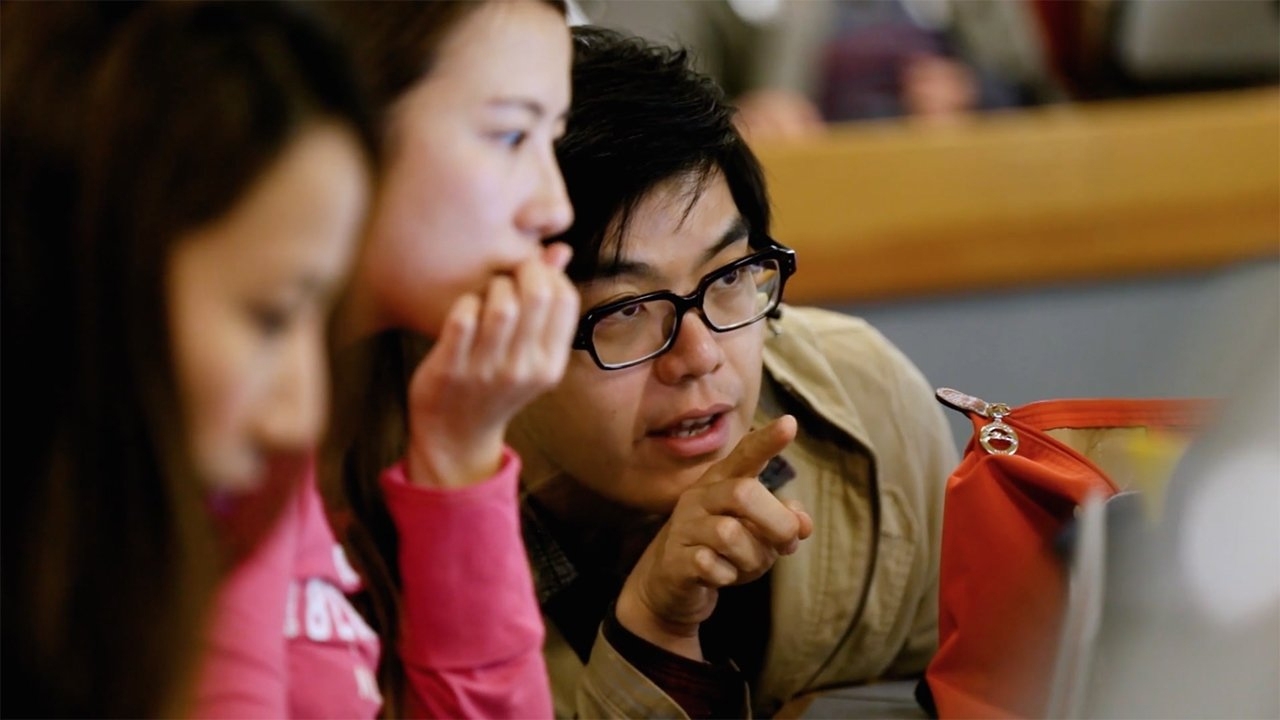 What is Localization?
Localization is the process of adapting the content related to an idea, service, or product idea to the language and culture of a specific market or region. It's a $50 billion industry and growing each year, making localization management a thriving field with excellent career prospects for students interested in language, culture, business, and technology.
Find out if TLM is right for you
Career-Oriented Course Work
The Middlebury Institute offers the first and only Master of Arts in Translation and Localization Management in the United States. Employers rely on the Institute as their go-to source for finding localization management talent. Our hands-on courses in translation, management, and technology are designed to develop highly marketable skills with a strong foundation in cross-cultural understanding and communication. Students learn to use computer-assisted translation tools in computer labs that feature the latest in translation and localization technology. A professional practicum and industry-focused specializations prepare you for a successful career in this rapidly growing field. It is a four-semester, 60-credit program.
See the curriculum for more details.
Faculty: Professors and Practitioners
Our faculty combine academic expertise with years of professional experience and continue to be active in their respective fields, engaging with industry organizations including Globalization and Localization Association (GALA), Nimdzi, LocWorld, the American Translators Association (ATA), TAUS, Northern California Translators Association (NCTA), International Federation of Translators (FIT), and Translators Without Borders (TWB).
Together with career advisors, our faculty mentor students to ensure that they receive the academic and professional experience that will help them realize their career goals. Meet our faculty.
Practicum: Work in a Translation Agency
Students spend their second year gaining real-world experience through the localization practicum. Students operate Globe Multilingual Services, a student-driven translation agency, work with classmates, choose clients to work with, and explore the complexities of working together on large-scale, multilingual projects.
Specializations
All TLM students:
Learn to manage translation and localization projects to keep projects on track for worldwide launches.
Strengthen technology abilities with core web skills and learning multiple computer programming languages.
Gain business skills through course work in finance, marketing, and management to expand an organization's market share through careful localization program management.
Translation Specialization
Translate, edit, and revise content into another language using translation and glossary management tools.
Requires native or near-native abilities in both languages of study.
Localization Management Specialization
Work on improving a non-native language and intercultural competence while learning what it means to be a translator.
Requires at least an intermediate-to-high level of proficiency in a second language.
The Advantage of the Monterey Location
Monterey has a high concentration of localization companies. Combined with our proximity to Silicon Valley, you will have numerous opportunities to engage professionals in the field, find internships, and explore full-time job networks.
STEM Degree Program
The MA in Translation and Localization Management is a STEM (Science, Technology, Engineering and Mathematics) Designated degree program. International students who graduate from this program, and who are eligible to apply for standard Optional Practical Training (OPT), may also qualify to apply for a STEM 24-month extension of their work authorization. Please visit International Student and Scholar Services (ISSS) to read more about eligibility requirements for Optional Practical Training (OPT) and the 24-month STEM extension.
U.S. citizens and permanent residents can take advantage of a number of scholarships only available in STEM-designated degrees.
Online Advanced-Entry Degree
We have recently launched an online Master of Arts in Translation and Localization Management for working professionals who meet our advanced-entry admission requirements, which include at least two years of experience as a translator or translation project manager. This fully online, 32-credit degree allows you to keep working full or part time as you complete your master's degree.