Anne-Marie Magri
Professor of the Practice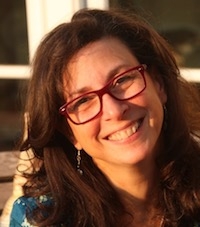 Office

Axinn 246

Tel

Email

Office Hours

MWF 10am-11am; M 12:15-1:45pm
Additional Programs
Anne-Marie is a CPA with the state of NH and has over 20 years of Accounting experience in both the public and private sectors. Most of her experience lies with international corporate tax accounting, in private industry and at PwC as a corporate tax consultant.
The last few years Anne-Marie has focused on tax return preparation for private individuals for various international taxing authorities. She teaches Introduction to Accounting.
Courses Taught
Course Description
How Money Makes the World Go Round
Our society is structured around money – how to get it, how to spend it, how to amass it. Power comes easily to those with more than their fair share of it, and powerlessness plagues those without it. In this seminar we will study key aspects of the financial system, while examining the inherent biases, inequity, and unfairness within the institutions we rely on. We will explore ideas about how to address those impediments through readings devoted to current events, personal memoirs, and essays. Our discussions will illuminate the problematic way that money makes the world go round, while we also learn to navigate our own personal financial journey. 3 hrs. sem.
Terms Taught
Fall 2021, Spring 2022, Fall 2022, Fall 2023
Requirements
CW, SOC
Course Description
Accounting, Budgeting, and the Liberal Arts
Accounting is the lingua franca of commercial and financial activity, and applies equally to corporations, non-profits, and governments. In this course we will learn the basic concepts and standards underlying the accounting language including: revenue recognition, inventory, long-lived assets, present value, long-term liabilities, and financial statements. We then turn to the application and use of accounting information in forecasting, operating, and measuring an enterprise. These managerial accounting concepts are used to develop budgets and evaluate results. Our understanding of accounting and financial statements is needed to understand how business interrelates with society. The major course project will be developing an Excel financial model; no prior Excel experience required. 3 hrs. lect., 3 hr. lab (not open to students who have taken INTD 0316).
Terms Taught
Fall 2019, Spring 2020, Fall 2020, Spring 2021, Fall 2021, Spring 2022, Fall 2022, Spring 2023, Fall 2023
Course Description
Foundations of Personal Finance
Being equipped with financial knowledge will give you the confidence to make any personal financial decision in life. In this course, we will apply an interdisciplinary approach to personal financial decision-making consisting of consumer and student debt management, retirement security, taxation, and investment management. Simultaneously, we will examine issues of inequality and structural biases inherent in current financial institutions. By way of a final project, students will have the opportunity to present their potential solutions to advance issues of equity.
Terms Taught
Winter 2021
Requirements
WTR