Elsa Barraza Mendoza
Assistant Professor of History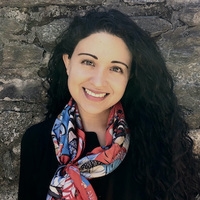 Office

Axinn Center 328

Tel

Email

Office Hours

Spring 2022: On leave-please email to be sent a Zoom link.
Courses Taught
Course Description
Baseball, Society, and US History
In this course we will use baseball as our lens to examine a broad range of issues in U.S. history from the Civil War to the 20th Century. Baseball's past will allow us to understand social and cultural change by delving into topics such as capitalism, class, gender, identity, immigration, labor rights, and race. We will read autobiographies, box scores, newspaper accounts, and scholarly monographs that trace the evolution of America's pastime from a leisurely activity to a multimillion-dollar industry. Class activities will allow students to develop reading, writing, and presentation skills, receiving feedback on their progress throughout the term. This course is part of the Public Humanities Labs Initiative administered by the Axinn Center for the Humanities.*
Terms Taught
Fall 2022
Requirements
AMR, CW, HIS, SOC
Course Description
African American History
In this course we will examine the history of African Americans from the rise of the transatlantic slave trade to the present. The course will reveal how African Americans actively shaped their history and the history of the United States as an American nation. We will explore topics such as the Middle passage, African American slave cultures, enslaved resistance, emancipation, the rise of legalized segregation, mass migrations, and the continuing struggles for equality. We will approach the subject matter using a variety of primary and secondary sources that focus on the experiences of individuals such as enslaved narratives, autobiographies, documentaries, and oral histories. 3 hrs. lect/disc.
Terms Taught
Fall 2021, Fall 2022
Requirements
AMR, HIS, NOR
Course Description
Universities and Slavery in America
In this seminar we will explore and compare the different histories of enslavement at schools across the country from colonial times to the present. Some of the questions we will answer include: what was the importance of slavery in the development of higher education? How did people experience enslavement in schools? How did universities perpetuate slavery culture? The class will also consider the emerging debates over reparations and restorative justice and the role of students in these developments across the country. Using our knowledge of other institutions, students will research Middlebury's place in this history. 3hrs sem.
Terms Taught
Fall 2021
Requirements
AMR, HIS, NOR
Course Description
Special research projects may only be taken during the Junior or Senior year, preferable after taking HIST 0600. Approval of department chair and project advisor is required.
Terms Taught
Spring 2022, Fall 2022, Spring 2023
Course Description
Senior Independent Study I
The optional History Senior Thesis is written over two terms, with the final grade applying to both terms. Approval is required. Students submit thesis proposals in the spring before the year that they choose to write their thesis. Students generally begin their thesis in the fall and complete it during winter or spring. Approval is required to begin the thesis in winter or spring. All students must attend the Thesis Writer's Workshops in fall and winter semesters and work with a faculty advisor to complete a 55-70 page paper. Please see detailed guidelines under history requirements.
Terms Taught
Fall 2022