Hang Du
Professor of Chinese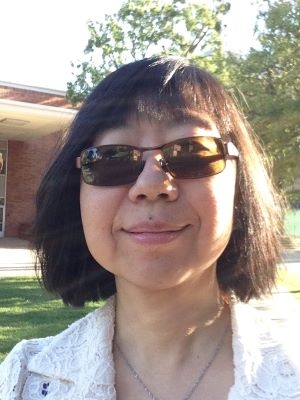 Office

Voter Hall 106

Tel

Email

Office Hours

FALL 2023: Tuesday 3-5 pm; Friday 11 am-12 pm or by appointment.
Additional Programs
Hang Du, a native of Beijing, has been calling the Green Mountain State home since 2004. She holds an MA in Linguistics, and a Ph.D. in Second Language Acquisition from the Interdisciplinary Ph.D. Program in Second Language Acquisition and Teaching (SLAT) at the University of Arizona. Prior to joining the Chinese Department in 2004, she had taught first-year Chinese in the Middlebury Chinese School for two summers in 2001 and 2002. Her language teaching includes over 20 years' experience teaching beginning Chinese, second-year Chinese, and senior seminars about contemporary Chinese culture and society for students who have returned from study abroad in China, using all authentic material written/produced by and for the Chinese people. In addition, Hang Du has had extensive training in giving the Chinese Oral Proficiency Interview (OPI) following guidelines created by the American Council on the Teaching of Foreign Languages (ACTFL). She has also designed standardized test items for American Councils for International Education to assess students' Chinese proficiency in the Flagship programs in China.
Hang Du's main research area is the acquisition of Chinese as a second language. Her major publications include the book The Acquisition of the Chinese ba-construction (2006), and a number of articles published in top journals in the field of Second Language Acquisition, such as: "The Development of Chinese Fluency during Study Abroad in China" (The Modern Language Journal, 2013); "American College Students Studying Abroad in China: Language, Identity and Self-presentation" (Foreign Language Annals, 2015); "The Complexity of Study Abroad: Stories from Ethnic Minority American Students in China" (Annual Review of Applied Linguistics, 2018); and "Grammatical and Lexical Development During Study Abroad: Research on a Corpus of Spoken L2 Chinese" (Foreign Language Annals, 2022). She has served as a peer reviewer for many major journals in her field, such as the Modern Language Journal, Applied Linguistics, Foreign Language Annals, and Journal of Chinese Language Teachers Association.
Hang Du has been involved in the Linguistics initiative at Middlebury since its inception, and has served as the Director of the program for two years (2016-2018). Every year she teaches Chinese/Linguistics 270 (Chinese Sociolinguistics), which satisfies requirements for both the Chinese major and the Linguistics minor. She also teaches a first-year seminar titled "First Language Acquisition" on a regular basis.