Joyce Mao
Professor of History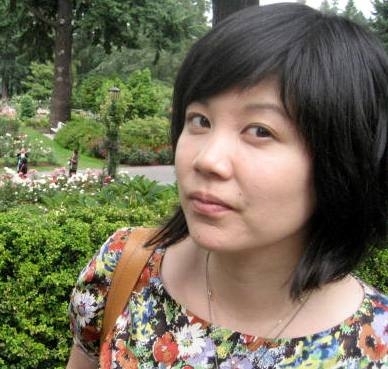 Office

Axinn Center 238

Tel

Email

Office Hours

Fall 2023: On Zoom, Mondays 3:00-4:30 PM, Thursdays 1:30-2:30 PM, and by appointment. Enrolled students should sign up via Canvas Calendar; all others can email for an appointment.
Additional Programs
My work focuses on the intersections between American foreign affairs and national politics during the Cold War era, with special attention to US-Asia relations. Much of my research explores how China has shaped political thought and mobilization within the United States. I'm the author of Asia First: China and the Making of Modern American Conservatism (University of Chicago Press, 2015), the first book to look at the imprint of US-China-Taiwan relations upon the American Right after World War II. Most recently, I've published on the Chinese economy's influence in US foreign policy and politics, centering the PRC economy as an instrumental factor in America's engagement with Asia during the 1960s and beyond. My current project is a book on the work and working lives of American women journalists who reported from wartime China in the 1930s and 1940s. 
I teach courses on recent American history that explore topics such as the U.S. and the World since 1898, Pacific Rim relations, the Cold War at home and abroad, and conservatism since the New Deal.
Courses Taught
Course Description
Chinatown, SF, USA
This seminar explores the history of San Francisco's Chinatown from the Gold Rush through the Cold War. As the oldest diasporic enclave of Chinese in the United States, Chinatown has been both a physical site where immigrants of color have built a community and a continually contested symbolic space. Through primary and secondary texts, our examination will engage specifically with Chinatown as a place forged by domestic and international trends, one that illuminates the development of a globalized America. In their final research projects, students will apply these thematic analyses to ethnic communities across the country. 3 hrs. sem.
Terms Taught
Fall 2019
Requirements
AMR, CW, HIS
Course Description
A History of "American Freedom" From the Progressive Era to 9/11
The goal of "freedom" has commanded the attention of the most elite Americans as well as the most oppressed, eliciting a range of strategies for achieving it and an array of visions about how it should look. In what contexts have Americans sought the "freedom to," as opposed to "freedom from"? We will explore the valences of "freedom" starting in the Progressive Era, at the conclusion of the nineteenth century, and end with the 9/11 attacks on the World Trade Center. We will use primary and secondary sources to examine this history across the political spectrum.
Terms Taught
Spring 2022
Requirements
AMR, HIS, NOR
Course Description
The United States and the World Since 1898
This course serves as an introduction to the history of American foreign relations from the Spanish-American War of 1898 to the turn of the 21st century. Through lectures, discussions, and a variety of readings, we will explore the multi-dimensional nature of the nation's rise to power within the global community, as well as the impact of international affairs upon American society. In addition to formal diplomacy and foreign policy, this course addresses topics such as immigration, cultural exchange, transnationalism, and globalization. 2 hrs. lect./1 hr. disc.
Terms Taught
Spring 2021, Fall 2023
Requirements
AMR, HIS
Course Description
Cold War America
This course examines the history of the United States during the Cold War (1945-1991). From the immediate post-WWII period through the Reagan era, we will investigate widely varied manifestations of anti-communism, paying special attention to how international affairs shaped Americans' engagement with domestic developments, and vice versa. Topics include the social welfare state, Eisenhower's New Look and Kennedy's New Frontier, suburbanization, the Vietnam War, civil rights activism, the conservative movement, feminism, and the politics of globalization. Our goal is to reconsider these transformative changes in context with the Cold War's geopolitical and ideological conflict. We will use many tools to do so: primary sources like state documents, essays, visual texts, and political tracts, as well scholarly monographs, documentaries, and discussion. (formerly HIST 0368) 2 hrs. lect., 1 hr. disc.
Terms Taught
Spring 2020, Fall 2020, Fall 2021, Spring 2023
Requirements
AMR, HIS, NOR
Course Description
Chinatown, USA
From San Francisco to New York, Honolulu to Houston, there are Chinatowns located across the United States. In this seminar we will explore the histories of these communities from the Gold Rush through the 20th century. Our discussions will be founded upon secondary scholarship such as The China-town Trunk Murder Mystery by Mary Ting Yi Lui and Mae Ngai's The Lucky Ones, as well as primary texts like immigrant accounts, magazines and newspapers, photography, maps, and Hollywood movies. Throughout, we will engage with Chinatowns as spaces shaped by both domestic and transnational contexts, each site and its development illuminating the evolution of a globalized America. Our overarching goal is to understand local/micro history as national and international history.
Terms Taught
Fall 2023
Requirements
AMR, CMP, HIS, SOC
Course Description
With Friends Like These: A History of Modern US-China Relations
Present-day dynamics between the United States and China appear particularly consequential, yet trans-Pacific relations have long shaped global affairs. In this seminar we will examine the history of China-US relations from the late 19th century into the 21st. Topics will include imperialism, American orientalism, the Cold War, trade wars, and shifting perceptions of hegemony. Through critical reading and discussion we will pay particular attention to how their "special" relationship has shaped China and the United States' respective evolutions. Students who have taken HIST 479 should not register for this course. Course materials include memoirs, political tracts, Hollywood and Shanghai films, oral histories, and a variety of visual works in complement with scholarly texts. Seminar
Terms Taught
Fall 2022
Requirements
CMP, HIS
Course Description
"Mad Men and Mad Women"
Are you a Don, a Roger, or a Pete? A Betty, a Peggy or a Joan? Using AMC's Mad Men as a visual and narrative foundation, we will examine masculinity and femininity in mid-20th century America. We will focus specifically on the connections between postwar mass communication and formation of gender roles, consumption, and cultural expectations. Our inquiry will then extend to recent discussions regarding the politics of historical representation. In addition to the television series, we will use a variety of both primary and secondary sources—including novels, magazines, sociological studies, and scholarly monographs—to achieve a multi-dimensional perspective. (Not open to students who have taken HIST 1017) 3 hrs. sem.
Terms Taught
Spring 2022
Requirements
AMR, HIS, SOC
Course Description
America and the Pacific
If the 20th century was "America's Century," then it could also be deemed "America's Pacific Century" as interaction with Asia fundamentally shaped the United States' political, social, and diplomatic development. In this course we will examine American foreign relations on the Pacific Rim from the Philippine-American War to the Los Angeles riots of 1992. Topics to be covered include: America's imperial project in Asia, the annexation of Hawaii, Wilsonian diplomacy, the reconstruction of Japan after World War II, the Korean and Vietnam Wars, Richard Nixon's visit to Communist China, and the immigrant experience. 3 hrs sem.
Terms Taught
Fall 2020, Fall 2021, Spring 2023
Requirements
AMR, HIS, NOR
Course Description
American Conservatism after 1932: Ideology, Politics, History
"Let's grow up, conservatives!" was Sen. Barry Goldwater's dictum at the 1960 Republican convention. Once dismissed as practically extinct, American conservatism became the most enduring political movement of the 20th century. In this seminar we will trace conservative thought and politics from the New Deal era through the contemporary moment, highlighting both domestic and international developments that shaped the modern American right. Students will closely engage with recent scholarly works as well as primary sources such as speeches, magazines, campaign texts, and visual media to effectively understand conservatism's historical evolution. 3 hrs. sem
Terms Taught
Spring 2020, Fall 2022
Requirements
AMR, HIS
Course Description
Special research projects may only be taken during the Junior or Senior year, preferable after taking HIST 0600. Approval of department chair and project advisor is required.
Terms Taught
Fall 2019, Spring 2020, Fall 2020, Spring 2021, Fall 2021, Spring 2022, Fall 2022, Spring 2023, Fall 2023, Spring 2024
Course Description
Senior Independent Study I
The optional History Senior Thesis is written over two terms, with the final grade applying to both terms. Approval is required. Students submit thesis proposals in the spring before the year that they choose to write their thesis. Students generally begin their thesis in the fall and complete it during winter or spring. Approval is required to begin the thesis in winter or spring. All students must attend the Thesis Writer's Workshops in fall and winter semesters and work with a faculty advisor to complete a 55-70 page paper. Please see detailed guidelines under history requirements.
Terms Taught
Fall 2019, Winter 2020, Spring 2020, Fall 2020, Winter 2021, Spring 2021, Fall 2021, Winter 2022, Spring 2022, Fall 2022, Winter 2023, Spring 2023, Fall 2023, Winter 2024, Spring 2024
Course Description
Senior Independent Study II
With departmental approval, senior history majors may write a two-term thesis under an advisor in the area of their choosing. The final grade is applied to both terms. Students must submit thesis proposals in the spring before the academic year that they choose to write their thesis. They must attend the Thesis Writers' Workshops held in the fall and winter of the academic year in which they begin the thesis. The department encourages students to write theses during the fall (0700) and winter terms (0701), but with the permission of the chair, fall/spring and winter/spring theses are also acceptable. Under exceptional circumstances, the department may approve a thesis initiated in the spring of an academic year and finished in the fall of the following year. Further information about the thesis is available from the department.
Terms Taught
Winter 2021, Spring 2021, Winter 2022, Spring 2022, Winter 2023, Spring 2023, Winter 2024, Spring 2024