Kemi Fuentes-George
Associate Professor of Political Science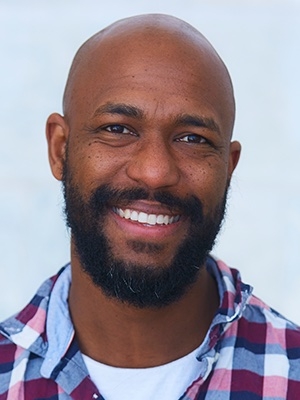 Office

Robert A. Jones B03A

Tel

Email

Office Hours

Tuesday 1:00 - 2:30, Wednesday 1:45 - 2:45 & by appt. in Crossroads Cafe in Davis Library
Additional Programs
Courses Taught
Course Description
Independent Study
In this course, students (non-seniors) carry out an independent research or creative project on a topic pertinent to the relationship between humans and the environment. The project, carried out under the supervision of a faculty member with related expertise who is appointed in or affiliated with the Environmental Studies Program, must involve a significant amount of independent research and analysis. The expectations and any associated final products will be defined in consultation with the faculty advisor. Students may enroll in ENVS 0500 no more than twice for a given project. (Approval only)
Terms Taught
Fall 2019, Winter 2020, Spring 2020, Fall 2020, Winter 2021, Spring 2021, Winter 2022, Spring 2022, Winter 2023, Spring 2023, Winter 2024, Spring 2024
Course Description
Senior Independent Study
In this course, seniors complete an independent research or creative project on a topic pertinent to the relationship between humans and the environment. During the term prior to enrolling in ENVS 0700, a student must discuss and agree upon a project topic with a faculty advisor who is appointed in or affiliated with the Environmental Studies Program and submit a brief project proposal to the Director of Environmental Studies for Approval. The expectations and any associated final products will be defined in consultation with the faculty advisor. Students may enroll in ENVS 0700 as a one-term independent study OR up to twice as part of a multi-term project, including as a lead-up to ENVS 0701 (ES Senior Thesis) or ENVS 0703 (ES Senior Integrated Thesis). (Senior standing; Approval only)
Terms Taught
Fall 2019, Winter 2020, Spring 2020, Fall 2020, Winter 2021, Spring 2021, Winter 2022, Spring 2022, Winter 2023, Spring 2023, Winter 2024, Spring 2024
Course Description
Political Theory of the Black Diaspora
In the 1900s, horrified by the expansion of European colonialism into Africa, a global network of Black intellectuals emerged to explain major developments in world politics. As they argued, the racial project of colonialism, which included replacing indigenous systems with European-style states, shaped the international political economy. We will read works by scholars including DuBois, Amilcar Cabral, and Walter Rodney, to address the following: How did racism shape capitalism? Can Black people find emancipation in imperial states? We will see how pan-African philosophy adapted to international events, such as the end of WWI, the establishment of the UN, and eventual independence from colonialism.
Terms Taught
Fall 2022
Requirements
CMP, CW, PHL
Course Description
Introduction to International and Global Studies
This is the core course of the International and Global Studies major. It is an introduction to key international issues and problems that will likely feature prominently in their courses at Middlebury and study abroad. Issues covered will differ from year to year, but they may include war, globalization, immigration, racism, imperialism, nationalism, world organizations, non-governmental organizations, the European Union, the rise of East Asia, politics and society in Latin America, and anti-Americanism. 3 hrs. lect./disc.
Terms Taught
Fall 2020, Fall 2022
Requirements
CMP
Course Description
Terms Taught
Spring 2020
Course Description
Independent Project
(Approval Required)
Terms Taught
Fall 2019, Winter 2020, Spring 2020, Fall 2020, Winter 2021, Spring 2021, Fall 2021, Winter 2022, Spring 2022, Fall 2022, Winter 2023, Spring 2023, Fall 2023, Winter 2024, Spring 2024
Course Description
Senior Thesis
(Approval Required)
Terms Taught
Fall 2019, Winter 2020, Spring 2020, Fall 2020, Winter 2021, Spring 2021, Fall 2021, Winter 2022, Spring 2022, Fall 2022, Winter 2023, Spring 2023, Fall 2023, Winter 2024, Spring 2024
Course Description
International Politics
What causes conflict or cooperation among states? What can states and other international entities do to preserve global peace? These are among the issues addressed by the study of international politics. This course examines the forces that shape relations among states, and between states and international regimes. Key concepts include: the international system, power and the balance of power, international institutions, foreign policy, diplomacy, deterrence, war, and global economic issues. Both the fall and spring sections of this course emphasize rigorous analysis and set theoretical concepts against historical and contemporary case studies. 3 hrs. lect./disc. (International Relations and Foreign Policy)/
Terms Taught
Spring 2020, Spring 2021, Spring 2023, Fall 2023
Requirements
CMP, SOC
Course Description
International Environmental Politics
What happens when the global economy outgrows the earth's ecosystem? This course surveys the consequences of the collision between the expanding world economy and the earth's natural limits: shrinking forests, falling water tables, eroding soils, collapsing fisheries, rising temperatures, and disappearing species. We will examine how countries with different circumstances and priorities attempt to work together to stop global environmental pollution and resource depletion. 3 hrs. lect./disc. (International Relations and Foreign Policy)/
Terms Taught
Fall 2019, Spring 2024
Requirements
CMP, SOC
Course Description
Pan-African Political Philosophy
In the late 1890s and early 1900s, a network of intellectuals from the Black Diaspora, horrified by the continued expansion of European colonialism into Africa, emerged to explain major developments in world politics. As they argued, colonialism replaced indigenous systems with European-style states, structured the international political economy, and shaped the emergence of contemporary racial divisions. We will read philosopher Charles Mills's The Racial Contract, The Philosophy and Opinions of Marcus Garvey among others to ask: How did racism shape capitalism? What are the metaphysics of racial identity? Can Black people find liberation in post-colonial states? We will see how pan-African philosophy adapted to international events, such as the end of WWI, WWII, the UN, and eventual independence from colonialism. (Not open to students who have taken FYSE 1308.)
Terms Taught
Spring 2024
Requirements
CMP, CW, PHL
Course Description
Gender and International Relations
Many issues facing international society affect, and are affected by, gender. Global poverty, for example, is gendered, since 70% of the world's population living below $1.25 per day is female. Women are far more vulnerable to rape in war and water scarcity, and they are moreover globally politically underrepresented. In this course we will use theories of international relations, including realism, neoliberalism, and feminism, to study how international society addresses (or fails to address) these challenges through bodies such as the UN and treaties such as the Elimination of Violence Against Women. 3 hrs. lect./disc. (International Relations and Foreign Policy) /(National/Transnational Feminisms)/
Terms Taught
Fall 2019
Requirements
CMP, SOC
Course Description
Ecocriticism and Global Environmental Justice
Many global environmental problems—climate change, biodiversity, deforestation, clean water, and transboundary waste movement—are ineffectively managed. In this course we will take a critical look at these failures and ask: do existing norms and attitudes make effective, sustainable environmental management more difficult? In doing so, we will examine institutions and phenomena such as the sovereign nation-state, free market capitalism, and the authority of scientific knowledge. We will ask whether sustainable management is compatible with these institutions and phenomena, or whether they contribute to environmental injustice, racism, political marginalization, and gender and class inequity by studying contemporary and historic examples. 3 hrs. sem. (International Relations and Foreign Policy)/
Terms Taught
Spring 2021, Fall 2023
Course Description
Independent Projects
A program of independent work designed to meet the individual needs of advanced students. (Approval required)
Terms Taught
Fall 2019, Winter 2020, Spring 2020, Fall 2020, Winter 2021, Spring 2021, Fall 2021, Winter 2022, Spring 2022, Fall 2022, Winter 2023, Spring 2023, Fall 2023, Winter 2024, Spring 2024
Course Description
Honors Thesis
(Approval required)
Terms Taught
Fall 2019, Winter 2020, Spring 2020, Fall 2020, Winter 2021, Spring 2021, Fall 2021, Winter 2022, Spring 2022, Fall 2022, Winter 2023, Spring 2023, Fall 2023, Winter 2024, Spring 2024
Course Description
Protest Music in Comparative Perspective
In this course we will examine how marginalized populations around the world use music to interpret, explain, and respond to political, racial, socioeconomic, and gendered inequities. Because music is produced for a wide audience, it is important for the construction of group identity and a useful means of protest. We will discuss the domestic politics of countries such as Nigeria, Jamaica, the U.S., and Brazil by reading the literature of comparative politics, sociology, and critical race and gender theory. Our discussion of these topics will help us better understand how power in various forms is used to repress, and how music challenges existing hegemonies. (Comparative Politics)
Terms Taught
Winter 2021
Requirements
AAL, ART, CMP, SOC, WTR