Marta Manrique-Gómez
Associate Professor of Luso-Hispanic Studies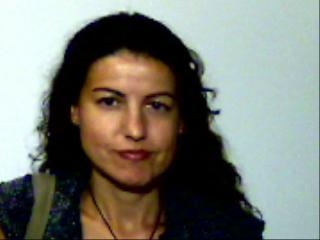 Office

Voter Hall 210

Tel

Email

Office Hours

By appointment
Professor Marta Manrique-Gómez graduated from McGill University (Canada), where she received the M.A., and Ph.D. degrees in Hispanic Studies. After completing her studies, she was awarded with the K.B. Jenckes Doctoral Prize, Spanish Embassy Book Prize (Doctoral, and Master), Victor Ouimette Memorial Prize, and Dean's Honour List, among others. Prior to coming to Middlebury College, she taught at McGill University, and Concordia University.
Dr. Manrique-Gómez has specialized in modern and contemporary Spanish peninsular literature and culture, and has written and published on a wide variety of research topics, including literary polemics, national identity, intellectual history, short narrative, and theory with a transatlantic approach.
Her teaching addresses a broad range of subjects, such as politics, national identities, film, literature and culture, and Spanish language.
She has published the book  La recepción de Calderón en el siglo XIX. Madrid: Iberoamericana/Vervuert (2011).  She is currently working on her second book project Madness, Love, and Tragedy in Nineteenth Century Spain (in English).