Megan Brakeley
Associate Director of the Knoll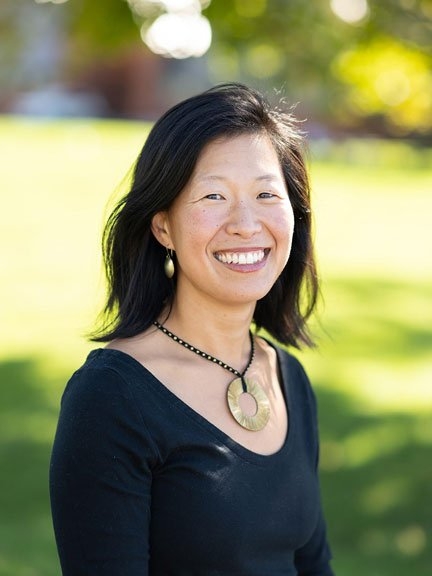 Office

Franklin Environmental Ctr Hillcrest 109

Tel

Email

Office Hours

Knoll Garden Volunteer Hours - go/knollhours
Additional Programs
Megan guides the Knoll's programming and partnerships, manages the educational garden, supports interns, and helps organize events at the Knoll. Megan graduated from Middlebury College (Spanish and Environmental Studies) and holds a Master of Environmental Management from the Yale School of the Environment. She moonlights as a Snow School Instructor at the Middlebury College Snow Bowl and serves as a member of the Porter Medical Center Board. Prior to this role, Megan worked at the College with the Center for Community Engagement and as a Posse Mentor.
Courses Taught
Course Description
Garden as Metaphor and Sustenance: Memory and Broadcasting the Future
Gardens are embodied scripts sown in anticipation of the future. Who decides what grows, how, and why? In an era of real and perceived crisis, how do we distinguish and make material our contributions to what Timothy Morton names as "hyperobjects" such as climate change and racism? What kind of futures might we craft, for whom, and with which seeds? We will explore and apply critical analyses to the Knoll's planting plans for 2023 and 2024, framed by perspectives of political economy, the formation of institutions, ideas of sovereignty, and rooted in the materiality of the Knoll, our physical forms, and our interdependent communities. Potential texts include seed catalogs as primary sources, Kloppenburg, Twitty, Shiva, Penniman, Fukuoka, and Baszile. 3 hrs seminar. This course counts as a social science cognate for environmental studies majors.
Terms Taught
Winter 2023
Requirements
WTR