Intensive English as a Second Language
Learn to communicate with confidence in English. Apply now to our intensive in-person English program.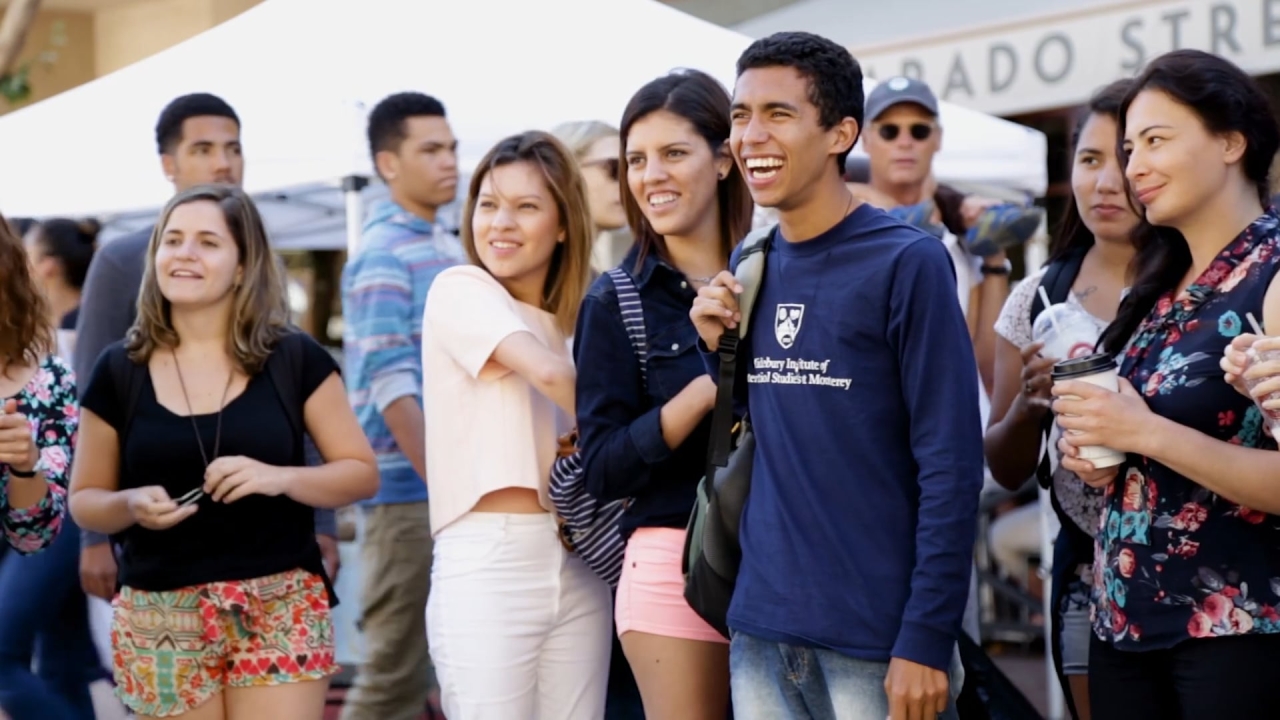 Prepare to succeed in university and your career with one of the best English language programs in the United States.
Learn authentic, natural English in our Intensive English as a Second Language (ESL) program.
Our beautiful location in Monterey, California, is an ideal English learning environment. You will be taught by expert faculty in small classes with students from around the world.
Learn More
Classes: Improve Your English Language Skills
Improve your English skills for school, work, or daily conversation.
Learn real-world English taught using authentic English content.
Read, watch, and listen to current world topics so that you can communicate naturally.
Practice writing, grammar, reading, vocabulary, speaking,

TOEFL

preparation, and more.
Individual attention means your skills will advance quickly. 
Attend class 21–23 hours per week.
Have time to make friends and explore American culture.
Receive lots of personal support.
We are accredited by

CEA

.
Enjoy Monterey
Students come from around the world to learn English in Monterey. You will make friends as you enjoy this beautiful California community together.
You can join clubs with students in our other programs who are fluent in English. They will help you practice as you enjoy life in Monterey together.  
Monterey is small and safe with lots to do. San Francisco is only two hours away by car.
How to Apply
You do not need to take TOEFL to apply. The spring 2022 application is live.
Program Dates
Spring Session A 2022: January 31–March 25
Spring Session B 2022: March 28–May 20
Summer 2022: June 27–August 19
Apply Now
Prepare for College or University
If you are learning English so that you can study at a college or university in the United States, we can help you apply or transfer. We have partnerships with several schools in California:
Conditional Admission
Are you interested in getting a degree but you need to improve your English to be admitted? You may receive conditional admission at some of our partner schools and then take our classes to meet your English level requirements and receive full admission. Learn more about conditional admission.
Tuition and Fees
Our tuition and fees for 2021 are available below:
8-week session: $3,500
16-week session: $5,800
Part-time tuition: $375/credit
Learn more about the total cost of the program, including housing and food, health insurance, books, etc.
Next Steps