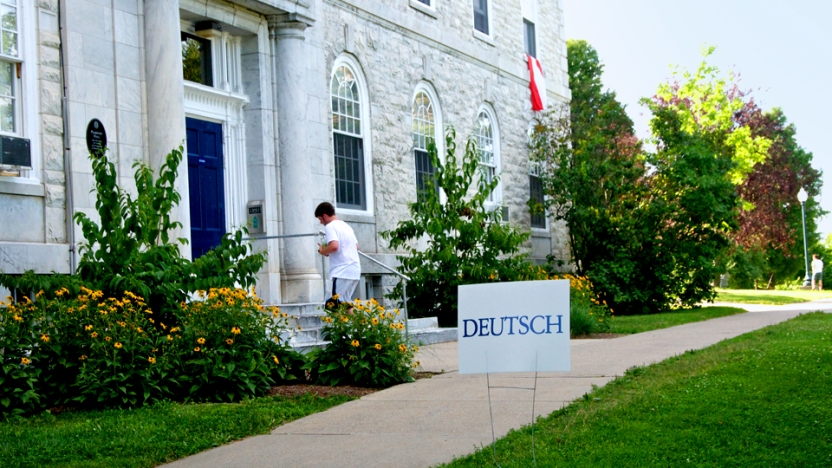 After successfully completing your initial summer MA program in Vermont, you can choose to continue with summer sessions on the Middlebury campus.
Curriculum
In the classroom, you'll analyze topics from philosophy and politics to literature, history, art, and film. The six-week sessions are intensive, but you can earn your MA in just four summers.
Outside the classroom, you'll build your language skills and cultural understanding in a variety of cocurricular activities—including soccer, choir, theater, yoga, volleyball, films, concerts, chamber music groups, hiking, and debates on current issues, art history discussions and philosophy.
See a listing of past Vermont courses.
Requirements
The MA degree in German requires twelve courses to be completed successfully. No grade below a B- may be applied to a Middlebury MA degree. A normal load for graduate students is three courses/units per summer, for four summers. First-year graduate students are placed in the courses most appropriate to their linguistic proficiency as determined by the results of placement exams taken prior to registration.
A highly qualified undergraduate student may accumulate a maximum of six graduate units toward a Middlebury MA degree before receipt of the BA degree or equivalent, but these units may not count toward both degrees.