David Miranda Hardy
Associate Professor of Film and Media Culture
dmirandahardy@middlebury.edu
work(802) 443-5844
Spring 2022: Monday and Wednesday 9:30am-11:00am and by appointment
Axinn Center

I'm a Chilean filmmaker and sound designer, with an MFA in Film from Temple University in Philadelphia, where I resided for 5 years with a Fulbright Scholarship. David has taught Sound for Film, Screewriting and Directing in Chile, Cuba (EICTV) and in the USA.
Here, some of my projects:
THE SWIM LESSON (in development) -  a feature film

Mara James postponed her career to raise her daughters, allowing her husband to become a professor at an elite liberal arts college. After discovering he hid a sexual misconduct complaint from a student — their daughter's charismatic swim instructor — Mara develops a secret relationship with his accuser. As secrets in small towns are bound to, Mara's eventually blows up, threatening to unravel her family, jeopardizing her career, and making her question her own identity.
With this project, I was selected as a Sundance Screenwriters Lab Fellow in 2022.
Produced by FMMC Faculty Ioana Uricaru and FMMC alum Ali Salem

THE FRONTIER (in development) - 8 part series

Detective Manuela Valencia investigates a brutal murder in the Chilean South, amidst increasing tensions between the indigenous communities and the Chilean State. As the case reveals widespread corruption, it will challenge Valencia's belief in the rule of law she is supposed to uphold.
An 8-part police drama, set in the Chilean south, The Frontier dramatizes one of the most protracted geopolitical conflicts of the continent, while exploring the ways in which it fractures the families involved. The project follows the model of the Nordic Noir shows that present local stories, with local talent, offering a familiar genre as an anchor to attract international audiences into a lesser-known world.
The recipient of a Corfo (Chilean Development Agency) award, the show won the International Copro Series event the 2019 Conecta Fiction, in Spain.

Youu can read and interview with Variety about the project, here.
And watch a teaser, here.
BALA LOCA - 10-part series

Three years after an accident lands him in a wheelchair, Mauro Murillo sets up to start a news website. When a colleague is killed by a "stray bullet," Murillo and his team suspect foul play. The investigation takes them into a labyrinth of political corruption in a confrontation with Chile's most powerful institutions. As he spirals down this rabbit hole, Murillo must face his chronic dissatisfaction, substance abuse, dysfunctional love life, and conflicted relationship with his estranged son.
A10-part political thriller produced for CHV/TURNER, Bala Loca is as much a study of the Chilean transition-to-democracy maladies as it is of a specific crisis of masculinity in a man trying to reconnect with his son.
Bala Loca was picked up by Netflix for international distribution from 2017 to 2021. In 2017 it was nominated for a Platino Award in the Drama Series category and a Fenix Award for Best Cast - the two most important international contests for the Ibero-American Film Industry.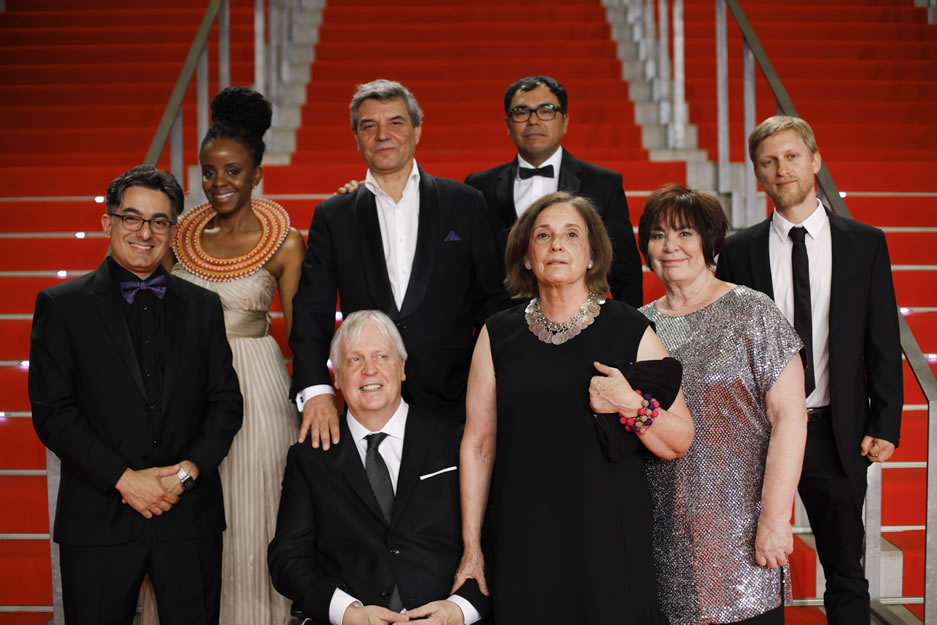 In 2018, the series received a Peabody Award nomination, and in 2020 Rotten Tomatoes listed it among the 20 best shows in Spanish on Netflix. The series was broadcast in prime time by CHV, a Chilean network owned by Turner, and it was trending topic every week in the Chilean Twitter. Despite middle-of-the-pack ratings – and not getting a renewal for a second season - its cultural relevance has multiplied over the years. For instance, former president Michelle Bachelet mentioned the show in a speech addressing the audiovisual industry, and two episodes appear quoted in the reference book in Chile on lobbying and corruption.
Read The New York Times recommending Bala Loca here.
And an interview with Variety, here.
SOUND
I have worked as mixer and sound designer for over 70 feature films from Latin America, for directors like Lucrecia Martel, Andrés Wood, Francisco Lombardi and Lisandro Alonso. In recent years, I designed sound for Martín Rejtman's Two Shots Fired (2014), and official selection at the Locarno Film Festival and Pablo Larraín's Jackie (2016), Best Screenplay at this year's Venice Film Festival and nominated for 3 Oscars.
Courses
Course List:
Courses offered in the past four years.
▲ indicates offered in the current term
▹ indicates offered in the upcoming term[s]
CRWR 0701 - Senior Thesis:Creative Writing
▲
▹
FMMC 0105 - Filmmaking
▲
▹
FMMC 0106 / CRWR 0106 - Screenwriting
▹
FMMC 0201 - Autobiographical Documentary
▲
FMMC 0320 - Directing for the Screen
FMMC 0341 / CRWR 0341 - Advanced Screenwriting
FMMC 0346 - Special Topics MediaProduction
FMMC 0507 - Independent Project
▲
▹
FMMC 0700 - Senior Tutorial
FMMC 0701 - Senior Project
FMMC 0707 - Senior Independent Work
▹
FMMC 1135 - Script Development
FYSE 1542 - Autobiographical Filmmaking
INDE 0800 - Ind Schol Sr Work/Proj/Thesis