Darién J. Davis
Professor of History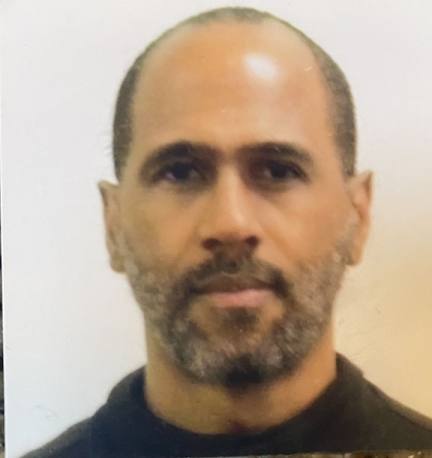 Office

Axinn Center 335

Tel

Email

Office Hours

Spring 2023: Thursday, 11:15 - 12:45 PM, and by appointment.
Additional Programs
Professor Darién J. Davis teaches courses in Latin American cultural and social history, and on diaspora and immigration. His major areas of research are Brazilian social and cultural history, African and Latino' diasporas in the Atlantic world and transnational cultural formation and resistance.  He is the author of numerous articles on human rights, patriotism, immigration, and transnationalism. His latest book manuscript is entitled White Face, Black Mask: Africaneity and the Early Social History of Brazilian Popular Music (2009).
He is also the editor of three scholarly volumes dedicated to Diaspora studies: Slavery and Beyond:  The African Impact on Latin America and the Caribbean (1995),  Beyond Slavery: The Multi-faceted Legacy of Africans in Latin America and the Caribbean (2006), Companion to US Latino Literatures (2007).  He is currently working on a manuscript on Jewish refugees to Brazil during World War II.
 
Courses Taught
Course Description
Introduction to Black Epistemologies
In this class we will explore the rich traditions of black thought and aesthetics in the post-colonial Atlantic world. Using Stuart Hall's views on diaspora, we will survey various black ontologies from the Haitian Revolution to Black Lives Matter, from jazz and candomblé to junkanoo. We will study different strategies that African descendants such as Claude McKay, Arturo Schomburg, Zora Neal Hurston, Abdias do Nascimento, and Manuel Mendive utilized to document black struggle, solidarity, justice and beauty. Steve McQueen, Francoise Ega, Sidney Poitier, Audre Lorde, Maryse Condé and Solange will provide insights on black emancipation and joy. We will necessarily consider the tensions between creolization and decolonization to gain an appreciation of embodied black knowledge sui generis.
Terms Taught
Fall 2022
Requirements
AMR, CW, HIS, SOC
Course Description
Themes in the Atlantic World, 1492-1900
Linking the Americas with Europe and Africa, the Atlantic has been a major conduit for the movement of peoples, ideas, technology, foods, and customs. This course will explore four themes from the rise of European imperialism and African Slavery to the dawn of national consciousness and minority rights across the Americas. We will study four major themes: (1). Comparative European Colonization and the First Peoples; 2) Comparative Slavery and the Black Experience (3) Decolonization, National Consciousness, and Ideas of Freedom; and (4) Pseudoscience, Migrations and Creolization. We will draw on primary and secondary sources from the Anglophone, Francophone, Lusophone, and Hispanophone worlds to give us a broad comparative perspective. Pre-1800. 2hr/disc. with periodic film screenings.
Terms Taught
Fall 2022, Fall 2023
Requirements
CMP, HIS, SOC
Course Description
Modern Brazil
Brazil is the Portuguese-speaking power of Latin America. The country is also home to the largest number of African descendants in the Americas. In this course, we will study the history of modern Brazil from independence to the present day, and discuss the contemporary developments that have transformed Brazil into an international force today. The class will pay close attention to the construction of national institutions, racial and national ideologies, and the celebration of national culture. We will also study Brazil's impact on the world, from its export of cultural products in cinema, music, and literature in translation, to soccer. It will be important to study the communities of Brazilians in diverse places such as Miami, New York, London, and Paris. We will utilize various writing, oral, and digital methods to examine the major political, economic, and cultural movements that defined Brazilian history from the creation of the empire in the 1820s to the political and cultural tensions of the current regime 3 hr. lect.
Terms Taught
Spring 2020, Spring 2023
Requirements
AMR, HIS
Course Description
African Diaspora and the Sea
In this course we will study the diversities and commonalities of African diaspora communities from a global perspective. We will focus on the enduring cultural monuments, legacies and other signposts and migrations across global empires and national borders. We will study issues of belonging, and the economic and cultural imprints in the modern era (1800-present). Examples will be drawn from three geographical regions:
1. North American coastal cities such as New York, Miami, and Halifax
2. Caribbean and Latin American coastal cities from Havana to Rio de Janeiro
3. Mediterranean and Euro-Atlantic ports such as Bristol and Marseille
While most of our case studies focus on sub-Saharan African diasporas, (including Afro-Caribbean, African-American, and Afro-Latin@s), the class will also make comparisons with North African diasporas. Students will be able to apply the themes of the class to African diasporas in other geographical regions around the world including Eastern Europe, China, and Southeast Asia.
Terms Taught
Spring 2023
Requirements
AMR, CMP, EUR, HIS
Course Description
Mapping Migrations in the Modern Era
In this course, we will study the scientific, medical, and technological histories that shaped modern migration and migration policy in the European Atlantic and the Americas. The experiences of African-descendants and other colonized subjects will allow us to understand the 'migration industry complex.' We will analyze pseudoscientific notions about race, gender, and social order under Empire, and their impact on enslaved and indentured labor migrants to/from and across the Americas. We will uncover the epidemiological aspects of migration in places transformed by multinational technological capitalist projects in countries such as Brazil and Panama. We will also study medical practices in migration processing centers and the relationship between migration and mental health using case studies including exiles and climate migrants in the contemporary period. (Counts for HSMT credit)
Terms Taught
Fall 2023
Requirements
AMR, CMP, HIS, SOC
Course Description
Latin America in the 1960s: A Digital History Course
Latin America was at the center of the Cold War in the 1960s. U.S. intervention and military repression contrasted with Marxist and other utopian visions for peace and social justice. This seminar will explore these tensions by examining critical political, economic, and cultural watersheds of the era. We will study the influence of personalities such as Franz Fanon, Che Guevara, Elena Poniatowska and movements that challenged the status quo of the post World War II era. We will explore the tensions between nationalism and transnationalism, as well as the dissonance between class and racial utopian ideals and migration and exile. The class will work on digital projects and exercises that allow us to recreate the past and analyze specific case studies. We will immerse ourselves in the new revolutionary and the countercultural aesthetics in art, film, and music in movements such as tropicália, black consciousness, and liberation theology. We will also uncover the links with the historical dynamics in the United States and Europe. 3 hrs. sem.
Terms Taught
Fall 2019
Requirements
AAL, AMR, CMP, HIS, SOC
Course Description
Special research projects may only be taken during the Junior or Senior year, preferable after taking HIST 0600. Approval of department chair and project advisor is required.
Terms Taught
Fall 2019, Spring 2020, Fall 2020, Spring 2021, Fall 2021, Spring 2022, Fall 2022, Spring 2023, Fall 2023, Spring 2024
Course Description
Senior Independent Study I
The optional History Senior Thesis is written over two terms, with the final grade applying to both terms. Approval is required. Students submit thesis proposals in the spring before the year that they choose to write their thesis. Students generally begin their thesis in the fall and complete it during winter or spring. Approval is required to begin the thesis in winter or spring. All students must attend the Thesis Writer's Workshops in fall and winter semesters and work with a faculty advisor to complete a 55-70 page paper. Please see detailed guidelines under history requirements.
Terms Taught
Fall 2019, Winter 2020, Spring 2020, Fall 2020, Winter 2021, Spring 2021, Fall 2021, Winter 2022, Spring 2022, Fall 2022, Winter 2023, Spring 2023, Fall 2023, Winter 2024, Spring 2024
Course Description
Senior Independent Study II
With departmental approval, senior history majors may write a two-term thesis under an advisor in the area of their choosing. The final grade is applied to both terms. Students must submit thesis proposals in the spring before the academic year that they choose to write their thesis. They must attend the Thesis Writers' Workshops held in the fall and winter of the academic year in which they begin the thesis. The department encourages students to write theses during the fall (0700) and winter terms (0701), but with the permission of the chair, fall/spring and winter/spring theses are also acceptable. Under exceptional circumstances, the department may approve a thesis initiated in the spring of an academic year and finished in the fall of the following year. Further information about the thesis is available from the department.
Terms Taught
Winter 2021, Spring 2021, Winter 2022, Spring 2022, Winter 2023, Spring 2023, Winter 2024, Spring 2024