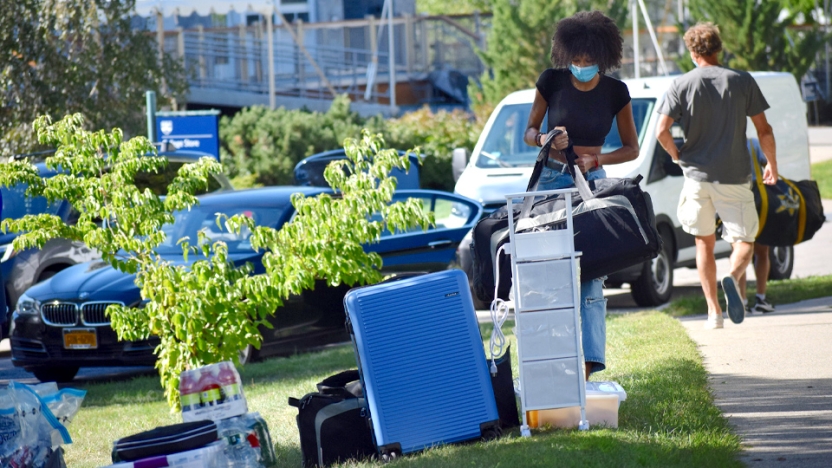 Each year, we welcome new students and families from around the world.
Whether you arrive in September or February, this guide will help you better understand and acclimate to all things Middlebury.
As a new student, please complete the following action items immediately:
Set Up Your Email
If you haven't already activated your email account, do it now. It's our primary source of communication during these prearrival months, and you don't want to miss anything important. You should have received emailed instructions needed for this process. Once you've activated your account, check your email regularly.
Monitor Orientation Plans & Communications
Please review the orientation website for more information for fall and spring arrivals. The orientation team begins communicating in late May for fall arrivals and in mid October for spring arrivals.  If you have questions that can't be answered by consulting the website, email orientation@middlebury.edu or call us at 802-443-3006.
Set Up Your Health Portal
Activate your Health Portal and do the following:
Obtain your immunization records and compare them to the Vermont requirements. Do not wait until you have a doctor's appointment to do this. Call your doctor's office and ask for a copy of the records, then follow the portal instructions for uploading the forms.
Complete online forms and upload health forms. For fall arrivals, forms are due June 15 and for spring arrivals, November 15. Students who do not meet the Vermont state immunization requirements will be excluded from campus. Visit the Health Center for details.
For international students only: If required immunizations are not available in your home country, complete a request for provisional admittance with a plan to receive vaccines at the College Health Center upon arrival. 
Begin Your New Student Onboarding Course
The New Student Onboarding Course will guide you through various modules to prepare you for arrival and your first semester at college. Within each module, there are assignments that cover registrations, uploading personal information, housing applications, as well as informational modules about various on-campus resources. These modules must be completed before your arrival to campus. An email will be sent to your Middlebury email address to provide access to this course June 1 for fall arrivals and in October for spring arrivals (specific date will be provided later).