Ellery Foutch
Associate Professor of American Studies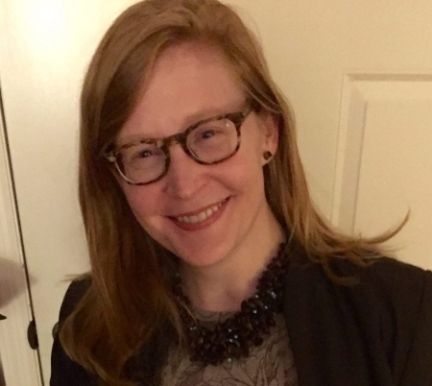 Office

Axinn Center 251

Tel

Email

Office Hours

Fall 2022: On Zoom,Tuesdays, 2-3:30, Wednesdays, 10:30 am - noon, and by appointment
Ellery Foutch, assistant professor in American Studies, teaches courses on the art and material culture of the United States. She received her BA from Wellesley College, an MA from the Williams College Graduate Program in the History of Art, and her PhD in the History of Art from the University of Pennsylvania. Her recent articles include an exploration of patents for portable magic lantern projectors and illuminated, wearable technologies (for Modernism/modernity), and an analysis of nineteenth-century glass ballot boxes and notions of political transparency (for Common-place). Her current book manuscript investigates fascinations with perfection and its preservation in art and natural history of the nineteenth century.
Publications
"Bringing Students into the Picture: Teaching with Tableaux Vivants," Art History Pedagogy & Practice 2, no. 2 (2017): https://academicworks.cuny.edu/ahpp/vol2/iss2/3
"Capturing Nature: American Artists' Pursuit of Natural History," Flora/Fauna: The Naturalist Impulse in American Art, ed. Jennifer Stettler Parsons (Old Lyme, CT: Florence Griswold Museum, 2017): 74-95.
"Moving Pictures: Magic Lanterns, Translucent Hats, and Urban Advertising in the Nineteenth Century," Modernism/modernity 23, no. 4 (Nov. 2016): 733-769 and https://modernismmodernity.org/articles/moving-pictures-magic-lanterns
"The Glass Ballot Box and Political Transparency," Common-place 16:4, Special issue on politics and elections (Fall 2016): http://common-place.org/article/glass-ballot-box-political-transparency/
"Introduction" and Guest Editor of "Art and Invention in the U.S.: Special Feature" for Panorama Issue 3 (Summer 2016): http://journalpanorama.org/art-and-invention-in-the-united-states/