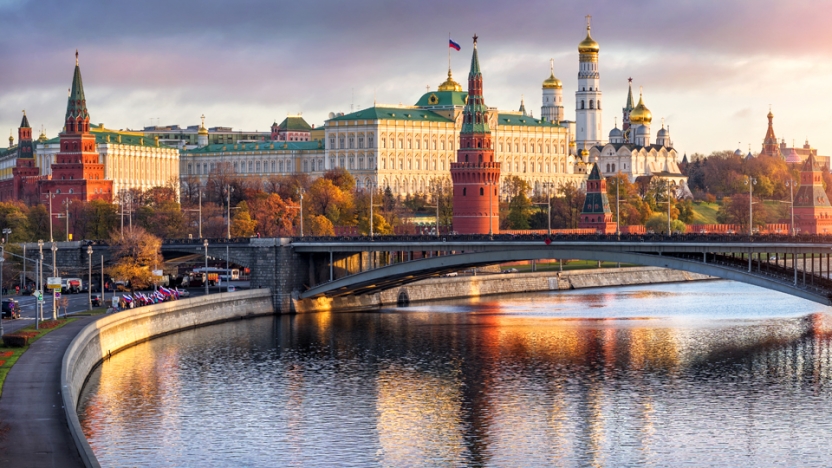 After completing your initial summer of candidacy in Vermont, you will take mainstream classes with native speakers at a Russian university for an academic year in Moscow, Yaroslavl, or Irkutsk.
The Middlebury School in Russia offers three distinct opportunities for students to immerse themselves in the study of Russian language and culture.
Moscow
Moscow is the center of Russian cultural and political life. Whether spotting Lenin's ghost in Red Square, exploring neighborhood boutiques, or sampling authentic Georgian cuisine, Moscow offers all the excitement of a cosmopolitan city. Students primarily take their courses at the Middlebury School of Russian. Middlebury's host institution, the Russian State University for the Humanities (RGGU), offers a full range of courses. Students may also choose to take courses at the Shchukin Theater Institute or the Higher School of Economics (HSE).
Irkutsk
Known as the Pearl of Siberia, Irkutsk offers charms of its own, including classical theater and a culture influenced by both European and indigenous traditions. Nearby Lake Baikal, the world's deepest freshwater lake, is home to hundreds of unique species and is a critical center for environmental studies. In Irkutsk, you will study at Irkutsk State University, the oldest institution of higher learning in Eastern Siberia.
Yaroslavl
Yaroslavl has an unmistakable feeling of tradition and history, and its Kremlin walls give this city of 650,000 residents the feel of a small town. Onion-domed churches are at the end of seemingly every street, and its historic center is a UNESCO World Heritage site. Russia's first pro­fessional theater company was founded here, and its school of icon and fresco painting competed with the Novgorod and Pskov schools. Yaroslavl's vibrant social life gives it a youthful, energetic feel that blends well with its traditional customs. In Yaroslavl, the School in Russia program is based at Yaroslavl State Pedagogical University.
Guidelines and Handbook
Please review Middlebury's guidelines for graduate study abroad and the Graduate School in Russia handbook.
Housing and Student Life
Graduate students have the option to request a room in the international students' dormitory at RGGU (currently 530 rubles/day), but space is often very limited. Students can also choose to do a homestay option—living in a Russian home often proves to be one of the most rewarding aspects of a student's time in Russia.
Graduate students are welcome to make their own arrangements for accommodation, but the School in Russia cannot offer assistance with private housing options.