Our student team warmly welcomes you to the CCI and staffs Quick Questions hours.
Meet the Peer Career Advisors
Drew An-Pham '23
Pronouns: He/Him
Major: Environmental Studies & Geography
Fun Fact: I'm a morning matcha person. If you're trying to spice up your matcha game, try adding some strawberry purée or Thai tea.
Career Interest: Data Journalism and Cartography for a Newsroom or Information Visualization for a Design Consultancy.
Howdy, xin chào, what's up! My name is Drew An-Pham and I'm a senior from Houston, Texas. On campus, I'm the editor-in-chief of Middlebury Geographic—our college's outdoors publication, a member of the Environmental Studies Student Advisory Council (ESSAC), and a cardio enthusiast (rowing, running, cycling). Other interests of mine range from science communication and financial literacy to film aesthetics and curating Spotify playlists.
Here are some things we can chat about: navigating choosing a major, creating a portfolio and/or non-traditional resumé, tailoring your resumé for that *dream internship,* doing research at Middlebury, etc. I'm excited to meet y'all, learn about who you are, and help you make the most of your time at Midd!
Mariia Dzholos '24
Pronouns: She/Her
Major: Economics
Fun Fact: Everyone should read the book Women Don't Ask; I promise it is FUN!
Career Interest: Intersection of economics, politics, and finance.
Hi! My name is Mariia, and I'm a junior from Ukraine majoring in Economics. On campus, I've been primarily involved with the Economics Department as a teaching and research assistant, International Student Organization, and Student Government Association. I've also served on the board of a Ukrainian NGO that provides Ukrainian youth with opportunities to get a high-quality education abroad regardless of their socio-economic background.
At Middlebury, I found my passion for conducting research and analysis. Over the past two years, I tried to explore different careers and industries that will allow me to turn my academic interest into a profession. The summer after my first year, I interned at the Center for Economic Recovery, doing consulting in the governmental and public sectors in Ukraine. Finding joy in macroeconomics my sophomore year at Midd, I spent the following summer at Economic Policy Institute, a nonprofit, nonpartisan think tank, researching and analyzing the effect of U.S. economic policies on working America.
My career exploration path has not been linear, and CCI advisors and peer career advisors, as well as an extensive Middlebury alumni network, have been a key to navigating it and building my resume and confidence to embark on new journeys! I'm here to help you build yours! 
Julia Fairbank '23
Pronouns: She/Her
Major: Computer Science and Philosophy
Fun Fact: During my senior year of high school, my mom and I raised a pekin duck!
Career Interests: Healthcare intersection of finance.
Hi! My name is Julia Fairbank and I'm a senior from Chicago, IL and Livingston, Montana studying computer science and philosophy. On campus, I lead the Student Investment Committee (SIC), First Generation Investors (FGI), Middlebury Women on Wall Street (MiddWOW), and am a returning Peer Career Advisor (PCA).
During my summers, I interned in asset management, software growth-equity, and investment banking. I became interested in a career in finance after attending a CCI/SIC trip to NYC to visit 5 investment banks. From there, I began building up my resume and leaning heavily on the CCI's resources to ensure I was moving in the right direction. After graduation, I will be joining Goldman Sachs in the Investment Banking division in the Healthcare group.  I am super excited to return as a PCA this year. I love working with the CCI and helping students navigate all the great resources they offer! Look forward to meeting you all!
Melanie (Mel) Leider '23
Pronouns: They/Them
Major: Anthropology
Fun fact: I can recite the first 50 digits of pi!
Career interest: NGO/research in religion and ecology.
Hi there! My name is Mel Leider, and I am a senior from New Jersey studying anthropology, Spanish, and environmental studies. At Midd, I am primarily involved with GlobeMed, Hillel, and Oratory Now.
My diverse interests in religion, health, gender and environment across different cultures landed me in the anthropology department where I have found support in exploring all of my passions and their intersections. Throughout my time at Middlebury, I have consulted CCI advisors and peers for assistance with internships, resumes, and cover letters as I navigate the social impact field. After two years of navigating remote opportunities due to the pandemic, this past summer I finally got the chance to complete an on-site internship with Conservation Heritage-Turambe, a grassroots conservation NGO located in Rwanda. The opportunity would not have been made possible without funding from the CCI, and I owe a lot of my career development to the wonderful people at the CCI who have encouraged me in the past. I am so excited to meet all of you and give back to the Middlebury community!
Firas Loan '23
Pronouns: He/Him
Major: Economics
Fun Fact: I have a twin!
Career Interest: Finance, Investment Banking, Venture Capital.
After a session with the CCI during my "Intro to Business" course freshman fall, I became interested in finance as a career path after graduation. I spent the remainder of my freshman year working with the CCI to devise a strategy on how to best break into the industry. With a plan of action in hand, I joined the SIC and interned at a venture capital firm during the winter and a search fund during the summer of my sophomore year. This summer, I interned in Barclays's investment banking division.
I owe so much of my success to the CCI - every single one of my internships was offered to me through a Middlebury connection, sourced through MiddGigs, or both! I cannot wait to give back and am excited to meet everyone this year!!
Sabrina Salam '24
Pronouns: She/Her
Major: International & Global Studies with a focus in Global Security and a minor in Political Science
Fun fact: I grew up in New Jersey and Rio de Janeiro, Brazil.
Career interest: Law & journalism.
Hi all! My name is Sabrina Salam and I am a junior from Newark, New Jersey majoring in International and Global Studies with a focus in Global Security. I am a writer for The Middlebury Campus and a radio host on WRMC.
During my sophomore year, I worked at the CCI as Front Desk Assistant and really enjoyed getting to know the CCI staff, all the students that entered Kitchel House, and the CCI dogs. My favorite part of the job was chatting with students while they waited to meet with a Career Advisor or a Peer Career Advisor, so now I'm excited to get more involved in the process.
Patrick Kuruga Wachira '23
Pronouns: He/Him
Major: International and Global Studies
Fun Fact: I have been working on a novella for almost two years now.
Career Interests: International Development and International Affairs
Hello! My name is Patrick Wachira, a senior from Nairobi, Kenya, majoring in International and Global Studies. My interests include cycling, literature, long aimless walks.  During my first summer here, in the upheaval of plans that accompanied the onset of the pandemic, I was able to organize a funded self-directed creative writing project with the help of the CCI and my professor, who acted as my advisor. This experience was incredibly helpful as it allowed me to explore and engage with discourses on intercultural exchanges. This was particularly important for me because I had just begun learning Italian in Middlebury, and was also continuing German (which I had begun before) and I was constantly encountering gaps and overlaps that seemed inherent to cultures and languages.
In my sophomore year, I was pursuing this growing interest in intercultural exchanges too, and I headed a penpal writing project through the CCE during the school year which turned out to be quite a success. For the summer after, through resources by the CCI, I interned in Boston, working with children and youth and organizing events. For my junior year, I studied abroad in Florence, Italy and Berlin, Germany: two very exciting cities, each in their own way. While there, the CCI was very helpful in providing me resources with which I could seek for an internship. And now, with my wealth of experiences and knowledge, I am looking forward to learning more from and sharing with you!
Meet the Diversity, Equity and Inclusion Intern/Peer Career Advisor
Yardena Gerwin '22.5
Pronouns: She/Her
Major: Disability Studies and Social Determinants of Health
Fun Fact: I love cooking for friends and have perfected the art of the tahini chocolate chip cookie.
Career Interest: Disability Policy and Accessibility.
I am a Senior Feb at Middlebury College. This past summer, I was an intern for the Senate Health, Education, Labor, and Pensions Committee (HELP) and received a leadership certificate from the American Association for People with Disabilities. On campus, I am a Social Entrepreneurship Fellow and have spent the last two years running an IRB study examining barriers and solutions for disabled students navigating the job and internship search process. This fall, I will be working on accessibility initiatives at the CCI. I am also a Middlebury Bold Fellow and have previously been a Recipient of the Girl Up Leadership Award, the Bronfman Fellowship, the Diller Tikkun Olam Award, and was named one of the Jewish Week's 36 under 36.
Meet the Peer Engagement Fellows
Our Peer Engagement Fellows serve as CCI ambassadors, helping to share CCI programs and resources with fellow students.
Rain Ji '23
Pronouns: She/Her
Major: International and Global Studies (Middle East and North Africa track) 
Fun Fact: I learned scuba diving in Arabic when I studied abroad in Jordan
Career Interest: think tank, NGOs, humanitarian work 
My name is Rain Ji, and I am a senior from Beijing, China. I am a managing editor for The Campus, Middlebury's only student-run newspaper. I also work at the admissions office as a senior fellow. During my free time, I enjoy watching documentaries, playing the flute, and hanging out with CCI puppies!
I am grateful for all the support that CCI has provided me with that allowed me to explore my career interests in cities where I wouldn't be able to afford otherwise during J-Term and summer. I am excited to share the resources that the CCI has with you! 
Lauren Sayula '23
Pronouns: She/They
Major: Film and Media Culture and Studio Art
Fun Fact: One time I spilled coffee on Danny Kahn, a VP at Warner Brothers Discovery
Career Interest: Visual Effects and production design/prop building
Howdy! My name is Lauren. I am a senior from Los Angeles and a film and studio art major. I am a technical assistant with the film department and a WRMC DJ. During my free time, you can find me hanging out in the Axinn basement, watching terrible Christmas movies with my friends, and sword fighting in the woods. I am super thankful for the support and resources that the CCI has given me and excited to share them with you too!
Meet the Front Office Assistants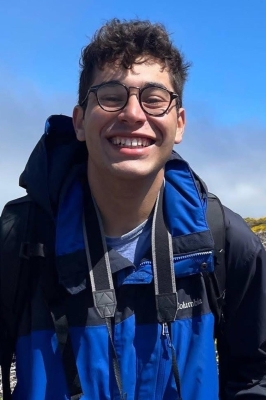 Seif Alyosef '25
Pronouns: He/Him
Major: Economics and Neuroscience
Fun Fact: I love to surf and be around the ocean.
Career Interest: Finance, Consulting, and Healthcare
Hi! My name is Seif, and I am from Orlando Florida. On campus, I'm involved in the Student Government Association, serving as the director of the Diversity, Equity, and Inclusion Committee, as well as Middlebury JusticeProjects. During my free time, I like being outdoors, exploring new hobbies, and traveling. The CCI and its resources have helped me tremendously since my first year and I can't wait to help share those resources with you all. I hope to see you all at the CCI and do not hesitate to say "Hi".
Genesis Casillas '24 
Pronouns: She/Her
Major: International Politics and Economics
Fun Fact: I used to dance ballet folklórico for my high school's dance team.  
Career Interest: Economics, Government, Policy, Business  
Hi everyone! I'm from Los Angeles, California. On campus, I am involved with TAMID Group Middlebury, but you can also find me working as a barista at Crossroads Café! Some interests of mine include reading, taking endless photos of nature, discussing awesome films, baking tasty desserts, and taking leisure walks around campus. Throughout my time at Middlebury, I have consulted and used the resources at the CCI many times and it has helped immensely with my career development. For this new academic year, I'm looking forward to seeing more new faces stop by Kitchel House!  
Gianna (Gia) Ferguson '23
Pronouns: She/They
Major: Neuroscience Major, Japanese Minor
Fun Fact: I always come to class early so I can move the left-handed desk to a better spot where I can see and write!
Career Interest: Statistician
I am proudly from the South Side of Chicago, Illinois. Outside of class, you can find me at the gym, working on my YouTube channel, dancing for Evolution Dance Crew, downhill skiing at the Snow Bowl, or roaming around campus with my favorite music to the loudest setting.  Don't be shy to walk up and say "Hi!"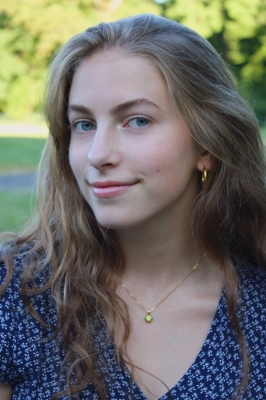 Naomi Gordon '24
Pronouns: She/Her
Majors: Architectural Studies and Geography
Fun Fact: One of my favorite foods are sprinkles (if you count that)
Career Interests: Education, urban planning, and consulting 
Hi! My name is Naomi, and I'm from Maplewood, New Jersey. I'm a big Yankees fan, and, confusingly, also a Celtics fan. I love being with kids, watching reality TV, climbing, and doing the New York Times crossword—although I can't say I've done a puzzle harder than a Tuesday. At Midd, I am a part of the Middlebury Consulting Group, Community Friends, WRMC, and the Addison County Restorative Justice Board. I love helping and getting to know people, so please say hi or ask any questions! I can't wait to see you all at the CCI.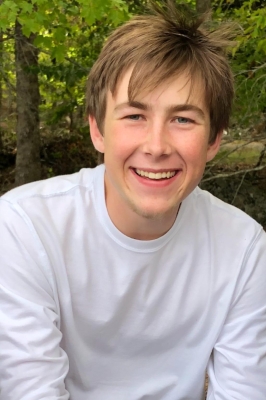 Ulysses Kamps '24
Pronouns: He/Him
Major: History and Computer Science
Fun Fact: I can listen to pretty much any genre of music
Career Interest: The intersection of nonprofits and data science
Hi! My name is Ulysses. I'm from Halifax, Nova Scotia (but I've lived about half my life in Colorado and California). I like to take long, slow walks and cook for my family.
Carinna Kinnaman '24
Pronouns: She/Her
Major: Anthropology with minors in Spanish and Biology
Fun Fact: I know way too much about lemurs! (I worked at the Duke Lemur Center during high school)
Career Interest: Research, local and global narratives, and human rights
Hi! My name is Carinna, and I am a junior from North Carolina studying anthropology with minors in Spanish and biology. On campus, I love engaging with the community, and you can find me on the SGA's Diversity, Equity, and Inclusion Committee, tutoring local migrants in English through Compañeros, or here at the CCI for my second year! While at Middlebury, I have focused on exploring how different disciplines connect to think about an issue or topic, with experiences and internships in research and data analysis, community and social impact learning, and writing and communications. The CCI has been monumental in helping me pursue my interests with direction and in cultivating a professional skill set, and I can't wait to see you all at the CCI this year!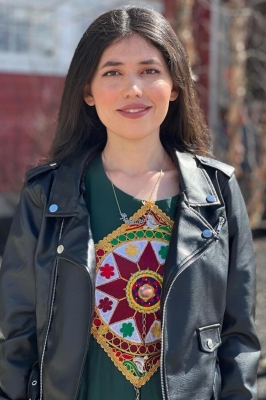 Nabila Noori '25.5
Pronouns: She/Her
Major: Undeclared
Fun Fact: I used to sing in choir for my high school choir team
Career Interest: UN ambassador 
Hi, my name is Nabila Noori and I am from Afghanistan. I love traveling and I am profoundly keen on learning about multicultural diversity. I have traveled to countries like, India, Qatar, Rwanda, Bangladesh, Myanmar, and the USA. Beside traveling I enjoy watching movies, singing and hanging with friends.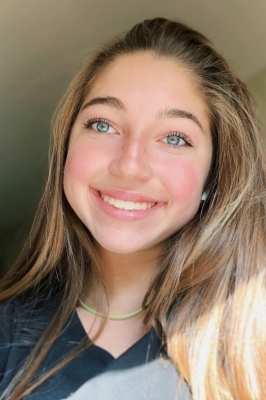 Georgia Perlah '25
Pronouns: She/Her
Major: Political Science
Fun Fact: I make the best grilled cheese
Career Interest: Law 
Hi I'm Georgia, from Trumbull, Connecticut! When I'm not working at the CCI you can find me at the climbing wall or hosting my campus radio show! I'm into all things music and have learned how to play a handful of instruments but I just like watching live music. I love to read and hope to someday write a novel of my own. I am a major fan of the New York Times crossword and am uber competitive with the daily mini. 
Edgar Rivera '25
Pronouns:He/Him
Major: Undeclared
Fun Fact: I love monster movies!
Career Interest: Paleontology
I am a Puerto Rican raised in Trenton, New Jersey. I am always willing to take risks and put my best foot forward. To me, the relationships I have made are more important than anything else. I love people and always try to be super open and friendly to everybody that I meet. Beyond this, I love science. I grew up watching Jurassic Park movies and I have always aspired to become a scientist myself and learn of the crazy creatures of the past and present. It's definitely a crazy dream, but I would love to be just like the fictional scientists of fiction and add my craziness to the scientific field.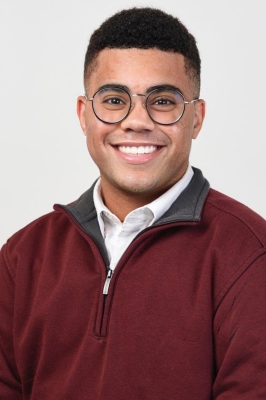 Noah Vogel '25
Pronouns: He/Him
Major: International Politics & Economics, Chinese
Fun Fact: I can whistle really well
Career Interests: Finance, Consulting, Social Impact Consulting, International Relations, Business
Hello, my name is Noah and I'm from Switzerland and Ghana. On campus I'm involved in the Student Government Association, Middlebury Consulting Group, and Oratory Now. When I am not working at the CCI, I enjoy watching Trevor Noah and Family Feud, stargazing, and riding my scooter. I love talking to people and hearing their stories, so feel free to chat with me at the CCI!