International Politics and Economics
More than ever, the broader world with its complex political dynamics and economic trends beckons students to explore things international.
For those interested in the nexus of economics and politics, the International Politics and Economics (IP&E) program is ideal. One of Middlebury's most popular majors, its themes and subjects of inquiry are especially relevant in today's globalized world.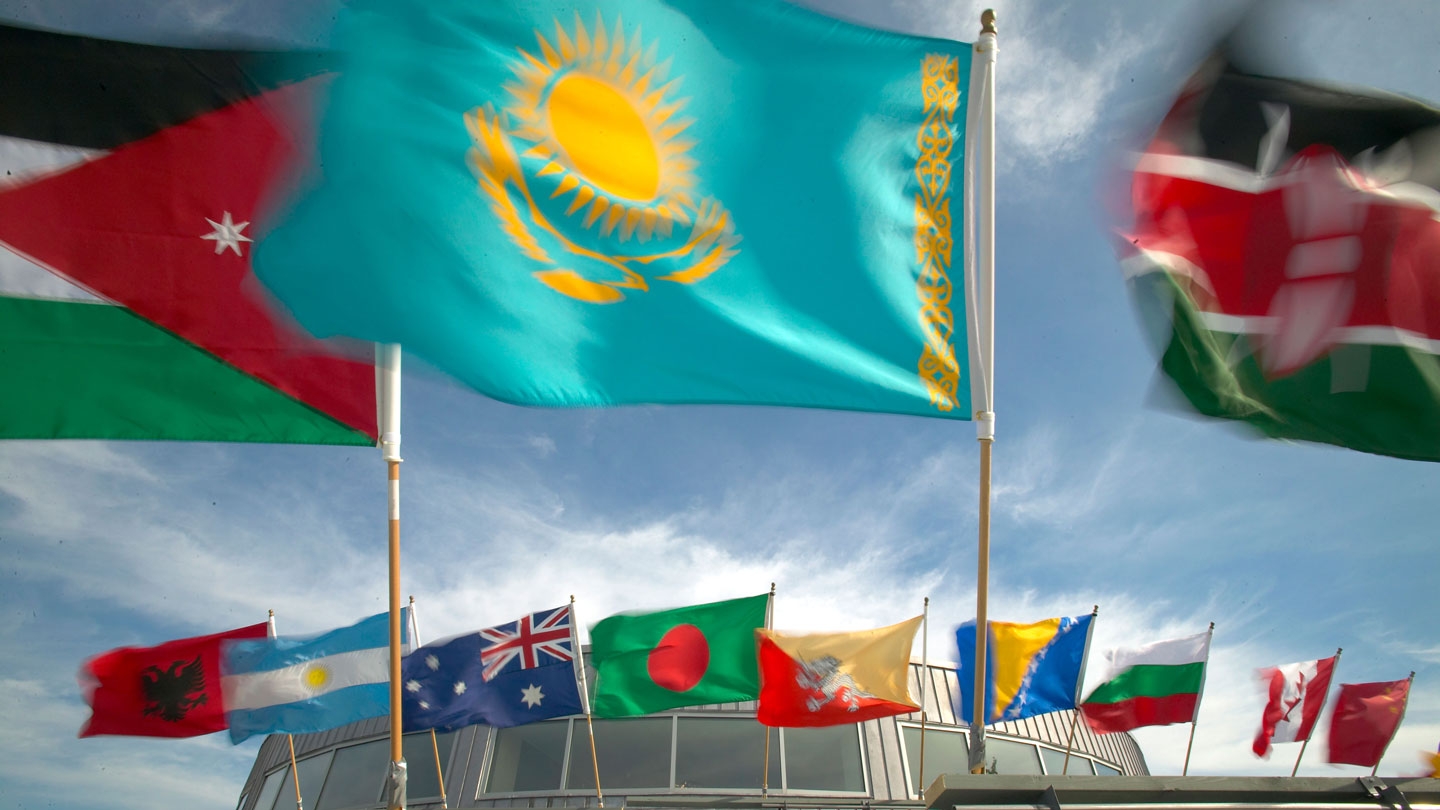 The IP&E Major
If you have an interest in politics, economics, and globalization, and want to approach the disciplines from multiple perspectives, IP&E will immerse you in our rapidly changing world and how governments interact with the global economy. Explore the major.
Interdisciplinary Approach
This carefully structured interdisciplinary program reflects Middlebury's strong international orientation, extensive foreign language resources, depth in internationally oriented faculty, and commitment to study abroad.
Our faculty also teach in the departments of economics and political science. Through courses developed and taught by these faculty, you'll examine the globalizing world through a variety of conceptual lenses supplied by the social sciences, learn multiple ways of solving problems, and explore areas of inquiry that intersect traditional disciplines.
Annual Symposium
The IP&E Symposium is held each fall with the goal of considering the political and economic dimensions of a pressing issue from varying perspectives. Read more about the current symposium.
Our Alumni
IP&E not only helps students develop unique skills that enable them to understand their world in new ways, but it helps position them for a number of exciting opportunities postgraduation.

Our approach, in combination with the study of languages and the immersion in another culture during study abroad, prepares students for a wide array of opportunities after college, including further study in graduate and professional schools. IP&E alumni are engaged in careers ranging from investment banking to the Peace Corps, from teaching to government service, journalism, public policy, and management consulting.

These are just a few of the ways our alumni have applied their IP&E skills in the world:
American Express, Vice President, Global Diversity and Inclusion
U.S. Department of State, Foreign Service Officer
Office of U.S. Trade Representative, Executive, Office of the President
UN International Atomic Energy Agency, Safeguards Training Expert
Repair the World, Senior Director, Operations
Boxagon, CEO and Cofounder—London
SRA International, Human Capital Analyst
The World Bank, Health Specialist
Islamic Republic of Afghanistan, Director, General Policy, Ministry of Finance
Singapore Economic Development Board, Senior Officer, Resource Development
Ford Motor Company, Export Operations—Ford China Trading Company
LVMH Wines & Spirits (Moet Hennessy), Executive Vice President
Women's World Banking, Chief Product Development Officer
Defense Intelligence Agency, Asia Analyst
GE Onshore Wind, Global Treasurer
Grosvenor Asia Pacific, CEO
Associated Press, Correspondent—Mexico City
Citi, Director, Trade Head UK and Ireland
Amazon (Tokyo), Head of Content, Asia Pacific
Mongolia International Capital Corporation, President, CEO and Founder
Human Rights Watch, Researcher-Counterterrorism, Extremism, Populism