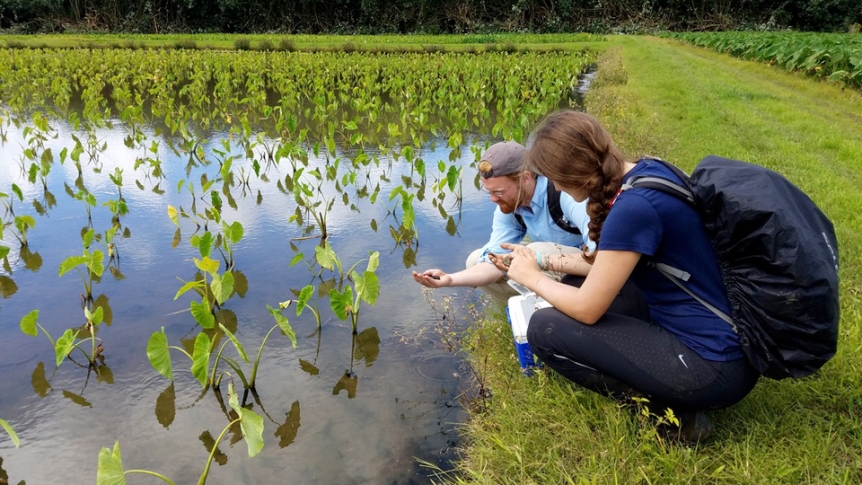 One of the most exciting parts of your Middlebury education can be participating in an internship.
An internship provides an opportunity to explore your interests and gain experience—you might follow a personal passion, connect to your academic work, volunteer with a not-for-profit organization, or confirm your interest in a particular career path.
According to a 2023 national survey, employers are seeking candidates who have skills in problem-solving, teamwork, communication, and leadership—and who have completed internships. Completing one or two internships during your time at Middlebury will give you valuable experience that matters to employers.
No matter your interests or what you decide to pursue, CCI is here to help you dream big and accomplish your goals.
What is an Internship?
Middlebury defines an internship as an experience that:
Provides real-world experience beyond the classroom.
Involves reciprocity, i.e., a mutually beneficial experience for both the student and the internship provider.
Includes a high level of supervision, training, and mentoring.
Typically takes place in winter term and/or summer.
May be credit bearing during Winter Term.
May be a self-directed project.
Can be local, domestic, or international.
Tips for Getting Started 
Internship Credit
Please note that Middlebury does not typically grant credit for summer internships, except in cases where an organization requires the student to earn credit or a student on an F-1 visa needs to apply for Curricular Practical Training.  In these cases, the student may enroll in a Field Work course through the Middlebury Institute of International Studies. See the Internship Credit link in the left-hand menu on this page.  
To earn credit for an unpaid Winter Term internship, you must complete an application to request credit. See the Winter Term Internships link in the left-hand menu on this page.
Recorded Internship Videos
First-Year and Sophomore Internships: Should I Do One this Summer?
Monday, March 15, 2021
Previous Middlebury interns will give firsthand advice and insight on: 
decision-making related to internships or other summer experiences
picking an internship if you have multiple interests 
finding paid internships or applying for CCI's funding for unpaid internships 
preparing for and being successful in your internship 
the impact of internships, and more 
Co-sponsored by CCI and BluePrint. Panelists: Sophie Bardetti '22, Melanie De Jesus '22, Sam Madeiros '22 and Ivan Terrones '21. Facilitators: Nolan Shapiro '21 and Cheryl Whitney Lower, CCI.
Find and Fund Your Summer Internship
(Recorded on 1/11/22)
It is not too early to start planning your summer internship! Check out the recording of our Find and Fund Your Summer Internship Webinar to learn strategies for finding or creating the best summer internship for you. At this session, we:
• Give you examples of past internships Midd students have done.
• Highlight top resources to use in the search process.
• Discuss strategies for creating your own experience.
• Provide an overview of CCI's GRANT FUNDING available for unpaid internships.
• Help you with the process of narrowing down fields in which to pursue your internship.
Student Stories from Summer Internships: A Center for Careers and Internships Panel Discussion
At Middlebury, students don't just learn how to engage the world—they go out and do it. Even in the midst of a pandemic, our resilient and innovative students participated in meaningful internships (many of them remote) this summer. They gained valuable experience, contributed to research on Covid-19, cancer and climate change, taught children, brought the arts online, and used language, writing, research, and analytical skills acquired at Middlebury to benefit major NGOs, corporations, non-profits, and campaigns.
Check out the recording of our Fall Family Weekend Zoom panel discussion below. Hear directly from Middlebury students about how transformative internship experiences can be and what advice they offer to help students find and secure the right internship for their interests.