These are just some of the many interesting ways our graduates have applied their liberal arts learning to engage the world.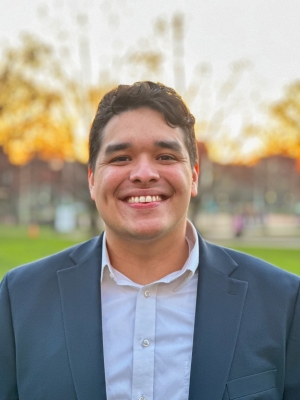 Omar Frometa Jr. '21
Omar Frometa Jr. is a Litigation Paralegal at Melick & Porter, a civil litigation defense firm in Downtown Boston. At Melick & Porter, he conducts legal research, drafts motions and pleadings, and provides bilingual case management services through all stages of litigation. He is currently earning his Accelerated Juris Doctor at Suffolk University Law School, where he is concentrating in Trial and Appellate Advocacy. He is a competing member of Suffolk Law's National Trial Team. Omar is a receipient of the American Bar Association Legal Opportunity Scholarship, of the Hispanic Scholarship Fund Scholarship, and of Suffolk University Law School's Trustee Merit Scholarship. Prior to pursuing a career in law, he worked in the Massachusetts State Senate as the Director of Communications for the Office of Senator Hinds. Omar has also worked for the Office of Massachusetts State Treasurer Deborah Goldberg as the Acting Deputy Director of Communications & Executive Policy Analyst Intern, as well as for the Massachusetts House of Representatives under Chairman Theodore C. Speliotis of Bills in Third Reading as a Legislative Intern.
Melynda Payne '21
Melynda is a marketing and brand strategist based in New York. She currently works at XX Artists as an Integrated Marketing Coordinator, where she produces social media campaigns for client partners including Google, YouTube and SnapChat. Previously, she worked as a Public Relations Apprentice at Prosek Partners and is a graduate of the Financial Times News School. While earning her B.A. in English and Creative Writing at Middlebury, Melynda worked as a Peer Writing Tutor and president of MiddVolunteers.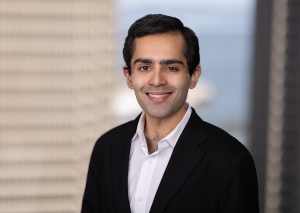 Faraz Ahmad '19.5
Faraz Ahmad is a Senior Account Executive at the public relations firm Joele Frank, Wilkinson Brimmer Katcher, where he supports clients on corporate announcements for special situations such as proxy fights, transactions, bankruptcies, crises and management changes. Some of the companies he's worked with include Frontier Airlines, Varian Medical Systems, Riverbed Technology, Turtle Beach and Light & Wonder. In his free time, Faraz enjoys exploring the city, trying new restaurants / coffee shops and is just starting to dabble in hiking. He lives in San Francisco, California.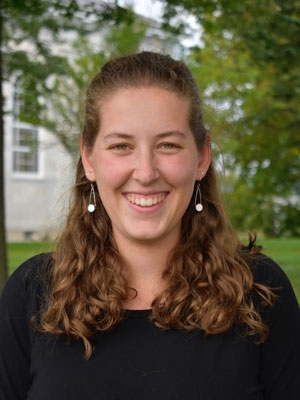 Sarah Asch '19.5
Sarah Asch is a journalist at Texas Standard, a statewide radio show based out of Austin, where she produces the politics and breaking news segment that starts the show everyday. Previously, she covered growth and development at the Austin American-Statesman. During and after college, she worked at the Addison Independent, the Rutland Herald, and VTDigger. She is also still puttering around with her creative writing in her free time. You can find her on Twitter.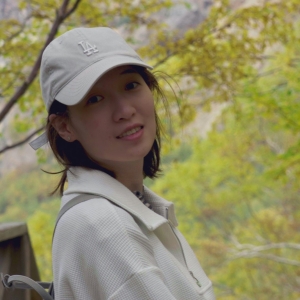 Qian Li '19
Qian Li is pursuing her MFA in narrative directing at Beijing Film Academy. She is working on her thesis film about a Korean Chinese girl who is torn between leaving the US and staying in northeast China.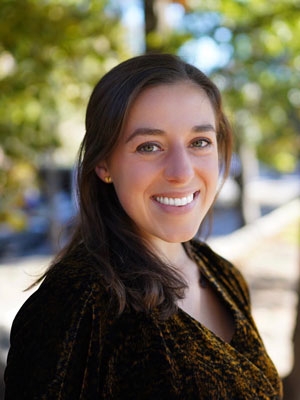 Leah Fessler '15
Leah Fessler is earning her JD at Yale Law School (2024). Prior to law school, she worked as a staff reporter and Atlantic Media Editorial Fellow at Quartz, and her journalism is published in the New York Times, the Washington Post, the Atlantic, and more. In addition to reporting, Leah has worked as an early-stage venture capitalist at NextView Ventures, in management at Bridgewater Associates, and as an early employee at Chief, the private network for women executives. You can find her on Twitter.
Samuel Catlin '14.5
Samuel Catlin is a Postdoctoral Fellow in the Department of Comparative Literature at the University of Chicago. He earned a dual Ph.D. in Comparative Literature and Religious Studies from the University of Chicago in 2022. His work has been published or is forthcoming in journals, volumes, and popular venues including Naharaim, Oxford Bibliographies in Jewish Studies, Critical Terms for Religious Studies, Political Theology Network, Reading Religion, and Gawker. He is currently completing a book, The Rest is Literature: Judaism and the Institution of Literary Studies, about the role of Jews and Judaism in the formation of the discipline of English in the 20th-century U.S.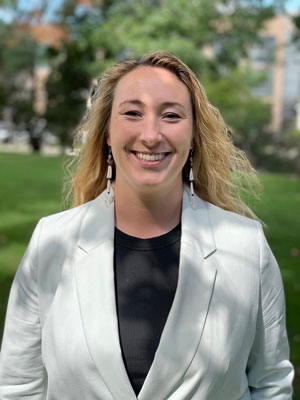 Ashlee Bird '13
Ashlee Bird is a Native American game designer and PhD in Native American Studies. She is currently a Moreau Postdoctoral Fellow in the American Studies Department at the University of Notre Dame and will begin her tenure track position in the same department as of Fall 2023. She is Western Abenaki and originally hails from the Champlain Valley of Vermont. Her work theorizes digital sovereignty, drawing on Native American studies, media studies, and game studies to address representations of Native American characters in video games. The work analyzes specific colonial methodologies being replicated within game spaces in order to then replace these with decolonial methods of game design being undertaken by herself and fellow Native game designers with a focus on what she terms "synthetic Indigenous identity," oriented around promoting Indigenous futures. Bird is currently working on a book manuscript tentatively titled Red Dead Redemption: Finding My Place in the Digital West that explores the complex relationships that different players have with games and undertakes an exploration of the Red Dead Redemption series and what the games have offered (or not offered) to their player bases. Beyond her academic writing, she has created three artworks, publicly exhibited seven times in group and solo exhibitions, and has curated one show. Among these are two of her original video games, One Small Step and Full of Birds, which have been featured in the InDigital Space at the ImagineNATIVE Film & Media Festival in 2018 and 2019 respectively. She was also a member of the UC Davis ModLab, an experimental laboratory for media research and digital humanities. Bird was accepted to and passed the pilot program in Abenaki Language (her heritage language) at the Middlebury College Language School in July of 2020 and 2022, and has also Completed Ndakinna IG A200: Intermediate Guide to Abenaki through the Ndakinna School. She is also working with the Wôbanakik Heritage Center to help develop a digital museum featuring elements of Abenaki history and culture.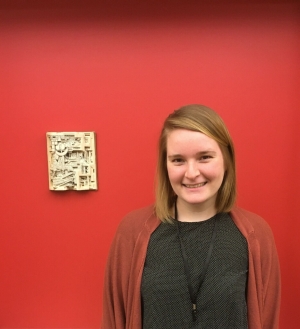 Kaitlin Buerge '13
Kaitlin Buerge is the College Archivist at Middebury College. She received her MLIS from the University at Albany, SUNY in 2016 and an MA in the History of the Book at the University of London in 2022.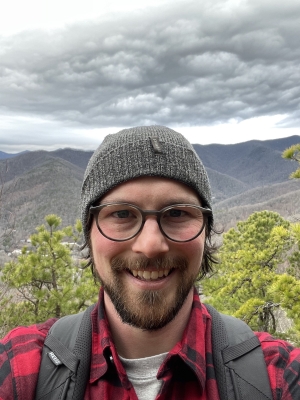 Michael Gaffney '13
Michael Gaffney is a conservationist and writer based in North Carolina. As the Conservation and GIS specialist at Foothills Conservancy of North Carolina, he
develops projects that permanently protect and restore the Blue Ridge Mountains and their surrounding foothills and farms. He holds a dual MEM/PhD from Duke University, where he studied landscape ecology and environmental humanities. In his free time, Michael continues to write nonfiction about climate change, ecology, and the history of environmental thought. Some of his essays can be found in Science Fiction Studies and Nineteenth-Century Contexts.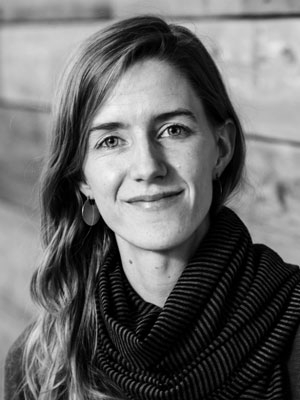 Angela Evancie '09.5
Angela Evancie is the director of engagement journalism at Vermont Public, and the creator and executive producer of Brave Little State, the station's national award-winning podcast about Vermont.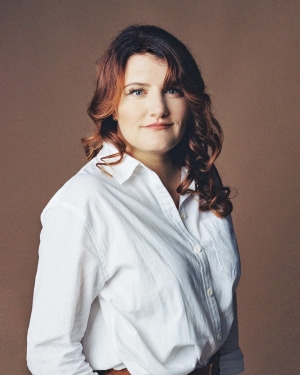 Brittany Cavallaro '08.5
Brittany Cavallaro is the author of the poetry collections Girl-King and Unhistorical, both from the University of Akron Press. She is also the New York Times bestselling author of novels for young adults, including A Study in Charlotte and, most recently, Manifest, all from HarperCollins. She earned her MFA in poetry from the University of Wisconsin-Madison and her PhD in English literature with creative dissertation from the University of Wisconsin-Milwaukee. Cavallaro lives in Michigan, where she teaches at the Interlochen Arts Academy. brittanycavallaro.com
Emily Temple '08.5
Emily Temple is the author of The Lightness (HarperCollins/William Morrow, 2020), which was a Belletrist Book Club pick. Her short fiction has appeared in Colorado Review, Electric Literature, Indiana Review, and elsewhere, and her story "Out, Out" was awarded the 2022 Calvino Prize. She earned an MFA in fiction from the University of Virginia, where she was the recipient of a Henfield Prize, and is now the Managing Editor at Literary Hub. She lives in upstate New York.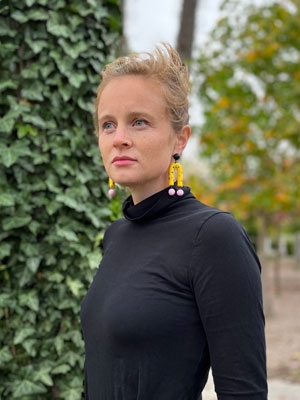 Margaret Ray '07
Margaret Ray is the author of Good Grief, the Ground (BOA Editions, April 2023, winner of the A. Poulin Jr. Poetry Prize selected by Stephanie Burt) and the chapbook Superstitions of the Mid-Atlantic (2022, selected by Jericho Brown for the 2020 Poetry Society of America Chapbook Fellowship Prize). Her poems have appeared in Best New Poets 2021, Threepenny Review, Narrative, Poet Lore, Michigan Quarterly Review, The Gettysburg Review, and elsewhere. A winner of the Third Coast Poetry Prize and a shortlister for the Montreal International Poetry Prize, she holds an MFA from Warren Wilson College and teaches in New Jersey. She's on Twitter (for now) @mbrrray
Nathan Jandl '05
Nathan Jandl is the associate director of sustainability at the University of Wisconsin–Madison. He received his PhD in English from UW–Madison in 2016, having written a dissertation on affect and environmental crisis, and he cofounded the digital magazine Edge Effects. He has published articles, reviews, and nonfiction essays in Public Books, the Believer, Kenyon Review Online, Modern Philology, Environmental History, and elsewhere.