Recent Faculty & Student Accomplishments
Faculty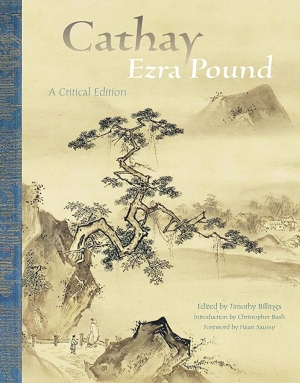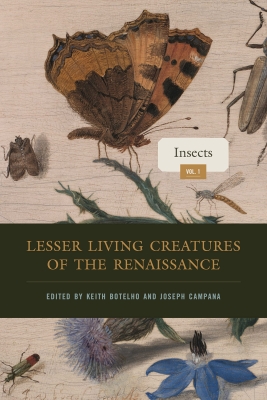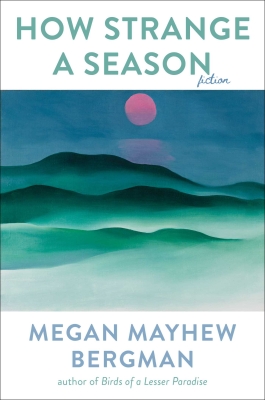 Students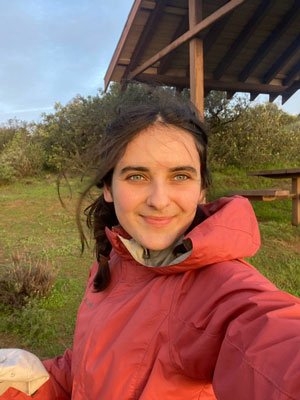 Emma Tzotschew '23.5
James M. Meyer Grant (2022)
The English Department awards annually up to two Winter Term travel stipends of $2,000-$4,000 each for students who wish to pursue a nonfiction creative writing project during January.
"While Catalina [California] was a new landscape to explore, I also explored the landscapes of emotion and memory, with attention to the ways in which familial tension, understanding, and memory are then mediated through the physical landscape."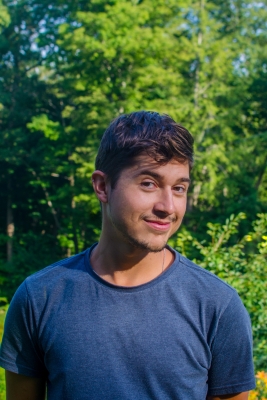 Arthur Martins '23.5
Kellogg Fellowship
Awarded to support senior work and original research in the humanities related to a student's major program of study.
Arthur received the fellowship in support of his joint English and Gender, Sexuality, and Feminist Studies thesis "Meat Markets: Queer Examinations of Grindr." During summer 2023, he lived in New York City and São Paulo, Brazil, interviewing queer men to understand how technology is impacting queer desires, identities, and communities. Advised by Professor Ulmer, Arthur will write a collection of creative nonfiction essays to share these stories of defiance, reinvention, and human connection in the age of digital love."
Daniza Tazabekova '26
Patrick J. Durkin '79 Public Leadership Award (2023)
The Patrick J. Durkin '79 Public Service Leadership Awards honor individuals' service and leadership in public and community affairs. This award recognizes students who are working to address some of the most challenging issues we face today—locally, nationally, and globally.
Tazabekova received the award for her work with Democracy Initiatives at the CCE. She hosted multiple voter registration drives, mailed hundreds of registration applications and absentee ballots, and created a framework for future election years.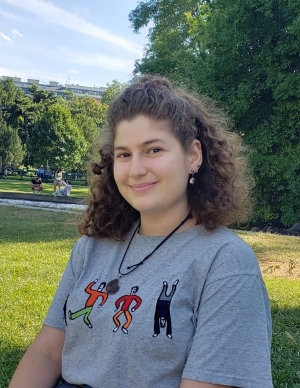 Yardena Carmi '23
Stolley-Ryan American Literature Prize
Awarded to the graduating senior majoring in American literature whose work in the department best reveals the greatest understanding and appreciation of the issues central to the American literary tradition.
From her first seminar, on Dickinson and Bishop, to Multi-ethnic American Literature, all the way through "American Literature Since 1945" Yardena contributed incisive commentary and wrote thoughtful and eloquent essays in every class. She is herself an American writer.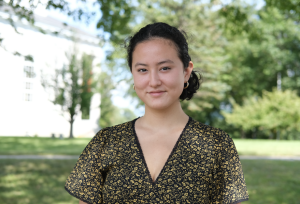 Abigail Chang '23
Henry B. Prickitt English Prize
Awarded to a graduating senior whose work in the Department of English has been outstanding.
Abigail has impressed the English faculty with her curiosity, her nimbleness of mind in synthesizing and applying knowledge gleaned from different spheres of learning, her commitment to ethical discourse, and her creative energy and facility with language, all of which leads us to expect even more outstanding work to come.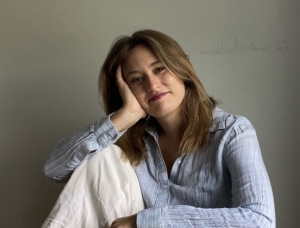 Emma Crockford '22.5
Charles Baker Wright Prize
Awarded to students for meritorious work in English.
Emma is gifted with talent, a great eye for story, and a wonderful ear for language – however, it's her work ethic that proved transformative at Middlebury. Emma has a great sense of specificity, place, and the odd detail – and her work bursts with strangeness, humor, and tenderness.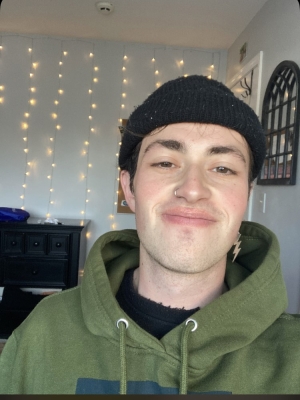 Noah Hochfelder '22.5
Reid L. Carr Class of 1901 Prize
Awarded to the senior man who has shown the greatest proficiency in English literature.
Noah received this award because of his outstanding work as a thinker and scholar and his excellent work in our courses. He is a distinguished student of literature, a sophisticated reader of complex and challenging texts, and a marvelously clear and elegant writer.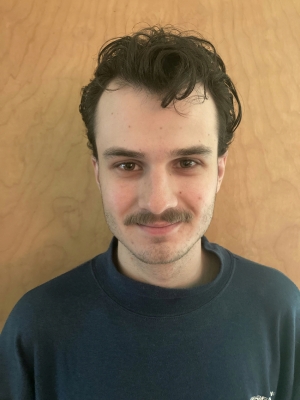 Bel Spelman '23
Donald Everett Axinn '51 Annual Prize
Awarded by the writing program faculty to a junior or senior student whose work has been distinguished and warrants special encouragement. 
Bel writes with the combination of imaginative fluency and rigorous attention to craft. In their work they have cast an impressively wide net, bringing in the influences of the music they love, the cadences and diction of family, co-workers, and regional idiom, as well as the literary traditions and innovations they have studied. At the same time, they have developed a voice and vision all their own.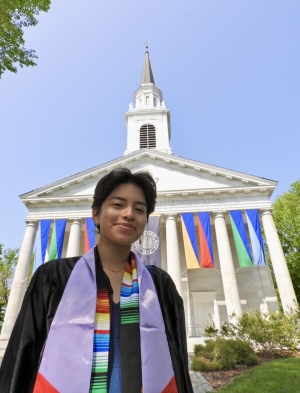 Kai Velazquez '23
Charles Baker Wright Prize
Awarded to students for meritorious work in English.
Prof. Spring Ulmer writes: Kai's creative writing–filled with the understanding and resisting of systemic injustices, as well as a glimpse into their life as a teen–grants me hope. In Kai's poems, friends become family. In their essays, language becomes blood: it pounds and energizes.
Haeun Park '23
Mary Dunning Thwing Prize
Awarded to a female student who, in her junior or senior year, has done the best work in English composition, prose, and poetry.
Haeun Park's coursework in English, and especially her thesis on the postcolonial gothic in Jean Rhys and The Handmaiden, have earned her this prize and the great respect of the English faculty.