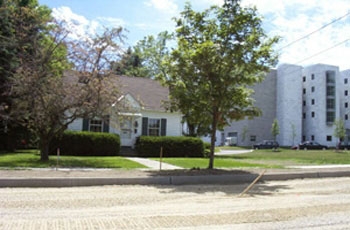 The Hebrew House, located at 131 Franklin Street, is an academic interest house where three Hebrew students can live to improve their language skills. 
Living at the house entails signing a language pledge similar to that of Middlebury's summer school. This pledge obliges the student to speak only Hebrew while in the house. The house acts as a learning center not only for the residents, but also for the rest of the Hebrew students who drop in on occasion to practice their language skills and get help with homework. There is also Hebrew music and games in Hebrew at the house.
The house features three singles, one bathroom, and a living room, den, and full kitchen and a common room. View a floor plan.
Usually the resident host is a "Hebrew Coffee Hour" once a week and other Hebrew related events during the academic year.
Apply