Bettina Matthias
Maurice R. Greenberg Professor of Language & Linguistics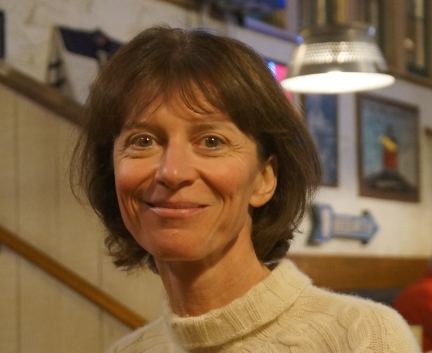 Office

FIC 223

Tel

Email

Office Hours

Spring 2023: Monday: 10:00 a.m.-11:00 a.m., Thursday: 12:30 p.m.-1:30 p.m. and by appointment
Additional Programs
Bettina Matthias holds an M.A. from the Universität Hamburg (French, German) and a Ph.D. in German Literature from the University of Washington (Seattle). She joined Middlebury's German Department in 1999, received tenure in 2006 and became full professor in 2010. Since 2014, she has also served as the director of Middlebury's intensive German Summer Language School.
Professor Matthias has published books and articles on Arthur Schnitzler, early twentieth century German and Austrian literature and culture (hotel studies), and on theater-in-education. Her second research and artistic focus as a classically trained pianist is on vocal music. Since 2000, she has been on the faculty for the German School's special program "German for Singers" and has directed the program since 2010. She has also written a special beginning German textbook for the program.
Ms Matthias is also the founder and director of the German Theater Group at Middlebury, as well as the co-director of the German Summer Language School's annual opera project, and she has directed over 40 plays and operas over the past 20 years.