Carlos Velez-Blasini
Dean of International Programs; Professor of Psychology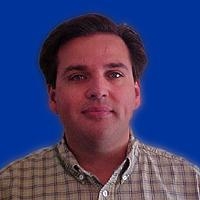 Office

Sunderland Language Center 128

Tel

Email

Office Hours

Spring 2021: Mon 1:00pm - 2:00pm; Tue 9:00am - 10:00am; Fri 10:00am - 11:00am
Additional Programs
Carlos Vélez is a Professor of Psychology at Middlebury College. He is originally from Puerto Rico and arrived at Middlebury in 1993 after completing the Ph.D. program in Psychology at the University of Vermont. He conducted his undergraduate studies, obtaining a B.S., at The Catholic University of Puerto Rico, Ponce.
His research focuses primarily on risk-taking behaviors by college students. In particular he is interested in alcohol consumption, its causes and consequences, as well as sexual risk-taking, including casual sex and protective behaviors. Recent work has examined possible avenues to reduce riskiness regarding the latter. His approach to these topics relies primarily on social-psychological, cognitive, and cognitive-behavioral models and interventions. His work has also examined personality dimensions of alcohol use and sexual risk-taking. He is also interested on these issues and on psychological processes of a more general nature in a cross-cultural context as it pertains to all U.S. minorities, especially Latinos.
Professor Vélez teaches a range in psychology including Introduction to Psychology, Personality Psychology, Addictions, The psychology of Racial and Ethnic Minorities, and Drugs, Society, and Behavior.
Publications
Vélez-Blasini, C. J. (2008). Evidence against alcohol as a proximal cause of sexual risk taking among college students. Journal of Sex Research, 45(2), 118-128.
Vélez-Blasini, C. J. & Brandt, H. J. (2000). Alcohol expectancies, date setting, age, and beverage choice as predictors of estimated likelihood of sexual behaviors in hypothetical dating situations. Journal of Applied Social Psychology, 30(9), 1954-1976
Vélez-Blasini, C. J. (1997). A cross-cultural comparison of alcohol expectancies in Puerto Rico and the U.S. Psychology of Addictive Behaviors, 11(2), 124-141.