Cates Baldridge
Philip Battell and Sarah F. Cowles Stewart Professor of English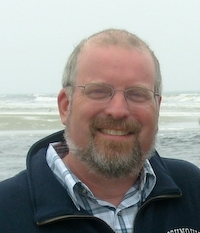 Office

Axinn Center 308

Tel

Email

Office Hours

Fall 2024: M & W 10:45-11:45 and 2:15-3:15, and by appointment on Zoom.
Additional Programs
Publications
Articles
"Voyeuristic Rebellion: Lockwood's Dream and the Reader of Wuthering Heights," Studies in the Novel, Fall, 1988.
"The Problems of Worldliness in Pendennis," Nineteenth- Century Literature., December, 1989.
"Alternatives to Bourgeois Individualism in A Tale of Two Cities," Studies in English Literature, Autumn, 1990.
"Observation and Domination in Hardy's The Woodlanders," Victorian Literature and Culture, Spring 1993.
"The Instabilities of Inheritance in Oliver Twist, Studies in the Novel, Summer, 1993.
"Agnes Grey: Brontë's Bildungsroman That Isn't," The Journal of Narrative Tchnique, Winter 1993.
"Antinomian Reviewers:  Hogg's Critique of Romantic-Era Magazine Culture in The Confessions of a Justified Sinner," Studies in the Novel, Vol. 43, No. 4 (Winter, 2011), pp. 385-405.
"The White Hotel's Scandalous Finale:  An Allegory of Reading"  The Journal of Modern Literature 37.2 (Winter, 2014)
"The White Hotel's Marcusean 'Camp,'" LIT:  Literature, Interpretation, Theory 27.3 (Summer, 2016), pp. 173-90.
Books
The Dialogics of Dissent in the English Novel, University Press of New England, 1994.
Graham Greene's Fictions: The Virtues of Extremity, University of Missouri Press, 2000.
Prisoners of Prester John:  The Portuguese Mission in Ethiopia in Search of the Mythical King, 1520-1526, McFarland and Co., 2012.