Catherine Combelles
Professor of Biology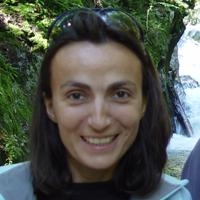 Office

McCardell Bicen Hall 346

Tel

Email

Office Hours

Wednesday, 12-2 pm (Zoom); Friday, 1:45-2:45 pm (MBH346); or by appointment
Additional Programs
The health of adults, neonates, and fetuses all depend upon normal development of the embryos and oocytes from which they arise. My laboratory is interested in (1) understanding what makes up a good quality oocyte as well as (2) identifying determinants of oocyte quality.
Using a clinically relevant animal model, our current assessment centers on the oxidative stress status of bovine oocytes. Towards this goal, we investigate the oxidative stress systems that prevail in all of the compartments making up the ovarian follicle, thereby defining the milieu within which an oocyte is about to embark on the penultimate developmental process of oocyte maturation. My laboratory also focuses on designing novel culture conditions in order to support the development of optimal quality oocytes in vitro. Long-term application of our work includes the improvement of not only treatment strategies for human infertility but also reproductive efficiency in domestic species.
Collaborative projects involve the diagnostic evaluation of human oocytes that fail to mature normally, the cryopreservation of human immature oocytes, and the monitoring of antioxidants secreted by human embryos of different developmental competencies.