Erin Wolcott
Rbt A & Ina Jones Jr Faculty Fellow in Economics; Asst. Prof.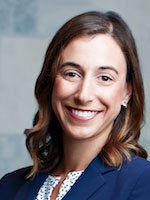 Office

Warner 109

Tel

Email

Office Hours

Wednesdays 3:00-4:30pm, Fridays 12:00-1:30pm or by appointment
Additional Programs
Erin Wolcott joined the Middlebury Department of Economics as an Assistant Professor in the fall of 2017.  Her research is in macroeconomics, labor economics, and international finance.  She teaches courses on macroeconomics, globalization, and inequality.
Professor Wolcott received her Ph.D. in Economics from the University of California, San Diego and B.A. in Economics from Cornell University.  She was a dissertation fellow at the Federal Reserve Board of Governors in Washington DC and at the Federal Reserve Bank of Kansas City.